Between 1983 and 1986, I lived in Europe with my husband while he served with the US Air Force in Bitburg, Germany. We didn't have a lot of money but we would venture out someplace in Germany or one of the nearby locales every weekend. This was pre-European Union days and you had to go through border crossings between countries and every country had a different monetary unit, so you had to plan ahead a little. We found some amazing places during those weekend forays. One of the best experiences, though, was the week we spent in Spain just before I turned 22. People thought we were crazy leaving a one-year-old with friends while we spent a week on the beach in Lloret de Mar, a town about an hour north of Barcelona on Spain's Costa Brava. For us, it was a dream trip filled with sights and sounds that were new to us at the time.
It's hard for me to believe that the trip was 29 years ago, because I remember it as if it were yesterday. I fell in love with the rocky coast – in fact, it turned up years later in one of my novels. The town had those classic European winding narrow roads, but it was filled with architecture left over from the Moorish influence in the area. Each day during our stay, Bill and I would wander out of town, hiking along the shore and over rocks so we could explore some new isolated little cove.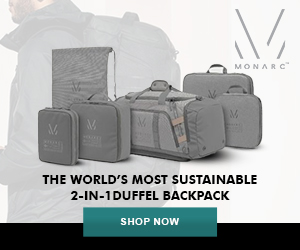 The hills outside of town were filled with some of the biggest homes I had ever seen. One day, while sitting on an outcropping of rocks watching the comings and goings around us, we spotted one house that hung to the cliff as it was waiting to jump into the churning sea below. We realized there were armed guards in front of a heavy gate at the bottom of the hill and we watched—through Bill's zoom lens on the camera—as guards paced up and down the hill. We could see the house and there were more armed guards on the patio that overlooked the Mediterranean below it.
As is common in the travel industry, Wander With Wonder sometimes receives complimentary products and services. Wander also earns income from ads and affiliate links on our site. Some of those links are for Amazon. As an Amazon Associate, Wander earns from qualifying purchases. None of these practices influence our reporting, but we believe in full disclosure. If you click an ad or affiliate link on our site and make a purchase, we may earn a commission at no additional cost to you. We thank you for your help - it is what keeps Wander bringing you great content. For further information please visit our
legal page
.
That moment captured the feel of Costa Brava for me. Intrigue. Power. Rugged beauty. I could just imagine James Bond winding his way up the driveway. Over the years, we've retold this story dozens of times. I never found out who lived there or why they needed so many guards, but we've created a million stories to go with that scenario. That's why this is one of my top 20 travel experiences.
What have you experienced on your vacations or as you've wandered the world that made you want to weave a story about it? What captivated you and had you wanting to know more about the people and customs? Click here to read more of my top travel experiences.