I'm going to start my 2011 list of favorite hotel rooms close to home with the Arizona Biltmore in Phoenix, Arizona. My favorite room at the Arizona Biltmore was actually at Ocatilla at Arizona Biltmore. I love this "hotel within a hotel" concept and I adored my room there. I had an Ocatilla Club Deluxe Room and the experience was different right from the start.
My husband said it best when we stayed at Ocatilla: "Frank Lloyd Wright knew how to get it right." Not only did Wright have a great sense of architectural style, the folks at the Arizona Biltmore really got it right with the new Ocatilla at Arizona Biltmore (yes, the spelling of Ocatilla is correct).
When you book a stay at Ocatilla, you work with the concierge in the Ocatilla Executive Lounge to prearrange your visit so everything is ready when you arrive. I arrived at the resort ahead of my husband and the staff whisked me to my room immediately, assuring me they would send him along. As we entered the Ocatilla building, my escort walked me into the Executive Lounge and introduced me to the concierge. He showed me around, pointing out the beer, wine, and snacks available in the lounge, explained that breakfast is served there daily, along with cocktails and hors d'oeuvres in the evenings and cordials and sweets after dinner. He also showed me the area where I could use the computer, read the newspapers, and use the conference space. He also explained that at various times throughout the day a therapist would stop in to give back, neck, and shoulder massages.
As is common in the travel industry, Wander With Wonder sometimes receives complimentary products and services. Wander also earns income from ads and affiliate links on our site. Some of those links are for Amazon. As an Amazon Associate, Wander earns from qualifying purchases. None of these practices influence our reporting, but we believe in full disclosure. If you click an ad or affiliate link on our site and make a purchase, we may earn a commission at no additional cost to you. We thank you for your help - it is what keeps Wander bringing you great content. For further information please visit our
legal page
.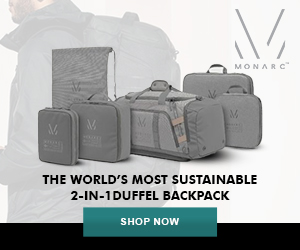 I was in love and I hadn't even made it past the lounge. My room was just a few doors away (which was convenient for me with those sweets after dinner), and I wasn't disappointed. The room was  gorgeous in its simplicity and custom design. The Frank Lloyd Wright-inspired interior uses Wright's signature tile as a theme throughout the room, even in the inlaid lighting over the bed. There are beautiful mosaic tiles in the bathroom, and a lovely multi-toned custom wood media wall that I'm sure would look beautiful in my own bedroom at home. I had an inviting king bed covered in 300-thread count Egyptian cotton sheets, comfy chairs, and a patio that looked out on the private Ocatilla pool. By the time my husband arrived and they directed him to the room, I was relaxed with a glass of wine from the lounge, sitting out on that patio with my feet up.
We had an exceptional dinner at Wright's that evening and Executive Chef Todd Sicolo brought me a divine, to-die-for chocolate souffle for dessert. We ended the evening sitting at the fire pit outside, thinking about all the great movie stars of yesteryear who had relaxed just a few feet away. I wonder if Marilyn Monroe ever sat here and looked up at the Arizona sky from this angle?
I think it's time for me to go back for dinner at the new Frank & Albert's restaurant, where I can get these delicious duck fat fries. I will always have a special place in my heart for the Arizona Biltmore.
Ocatilla at Arizona Biltmore
2400 E. Missouri, Phoenix, AZ 85016
602-955-6600
http://www.ocatilla.com