L'Auberge du Lac Casino Resort is a 26-story hotel in Lake Charles, Louisiana, and it was my headquarters for Mardi Gras.
The hotel has a wonderfully contemporary yet rustic decor with massive fireplaces in the main lobby. There were dark woods with wrought-iron fixtures, but there wasn't that feeling of a dark lodge. Instead, it was comfortable, a bit like an upscale ranch house. I loved that I could come and go in the hotel without ever having to go through the casino. It was convenient on the main level if I wanted to stop in and visit a slot machine, but I didn't have to listen to ringing machines when I walked through the hotel lobby or shops.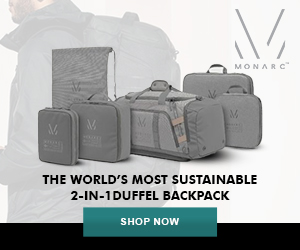 My room was also comfortable. There was luxurious white bedding, soothing colors, artwork in vibrant colors, and a river view. I fell in love with an awesome cow-print chair in the room. Not only was it fun, but it was a great place to sit and sort out all the fabulous beads I collected each day!
As is common in the travel industry, Wander With Wonder sometimes receives complimentary products and services. Wander also earns income from ads and affiliate links on our site. Some of those links are for Amazon. As an Amazon Associate, Wander earns from qualifying purchases. None of these practices influence our reporting, but we believe in full disclosure. If you click an ad or affiliate link on our site and make a purchase, we may earn a commission at no additional cost to you. We thank you for your help - it is what keeps Wander bringing you great content. For further information please visit our
legal page
.
L'Auberge du Lac has so much to offer, most of which I didn't have a chance to enjoy because I found myself so busy with Mardi Gras in Lake Charles. However, I did take time for coffee at the coffee bar in the lobby, gelato at Desserts, a few drinks at Jack Daniel's Bar & Grill, a bowl of Vietnamese noodle soup from the Asian-fusion restaurant Asia.  Oh, yes, I did pick up a couple of very tacky but cute Mardi Gras-themed shot glasses from L'Sundries. Of course, I did take a couple of minutes to toss a few quarters into a slot machine in the casino, but my $5 didn't go very far and I found my way back to Jack Daniel's instead.
Although L'Auberge du Lac is a great hotel at any time of the year, it's perfect during the Mardi Gras festivities. You'll have an awesome room to return to, with a nice soft pillow for your head, after a day of partying with the great folks in Lake Charles.