Formerly a part of the vast and powerful Ottoman empire, Jordan is a country that holds great historical significance. It shows you a picture of history that has been tucked away for centuries. Neighboring Palestine, Syria, and Iraq, this country occupies a great area of the Arabian Peninsula. Jordan is known for its stability and peaceful environment, along with numerous UNESCO World Heritage Sites housed in it. People from around the world travel to Jordan to visit the ancient ruins of Petra and the historic site where Christ was baptized!
But did you know that apart from the ancient ruins here and whispering stories of the times of Neanderthals, Jordan is rich in unique and exotic wildlife? This country has been beautified by powerful ancient empires such as the Ottoman, the Roman, the Persian, and even the Egyptian empire. There are relics of long-gone dynasties waiting for you to visit, and hidden among these destinations there are animals, birds, and marine life found nowhere else. If you want to visit these hidden treasures, you'll need a good tour operator like Naturetrek wildlife holidays to do the heavy lifting for you. You'd be surprised how much a nice, friendly, and knowledgeable tour guide enhances your traveling experience.
Here are our recommendations for five must-visit destinations for a wildlife tour in Jordan.
Wander With Wonder contains affiliate links and we sometimes receive complimentary products and services for review. While it has not influenced this review, we believe in full disclosure. If you click through and make a purchase, we may earn a commission, at no additional cost to you. We thank you for your help — it is what keeps Wander With Wonder bringing you great content.
Bird Migration Event In Jordan
Jordan is nestled at that part of the Arabian Peninsula where the three great continents (Asia, Africa, and Europe) converge. This makes it a migratory Mecca and millions of exotic birds from the three continents use it as a pit stop during their migratory journeys.
You can expect to see thousands of birds here during the migration period. The geolocation of Jordan makes it a great place for bird watchers to look for an ideal location to catch a glimpse of some exotic birds. Let's highlight the places where you will be able to find all these rare bird species in Jordan.
Sinai Rose Finch in Petra
Jordan is famous for its historic site in Petra. The castle carved into the huge rock is a sight no one would miss here. As thousands of tourists gather at this location every year, there is something they always seem to miss. Petra is also home to Jordan's national bird, the Sinai Rose Finch.
Most people believe that this pink colored bird is exclusive to the Sinai Peninsula, but it has also made the pink-hued region of Petra its home. If you are visiting this region, it is recommended that you take along binoculars. This bird is small and very fast. So, unless you have a high-speed camera with a great lens, we recommend that you get a pair of good quality binoculars as a part of your essential traveling gear.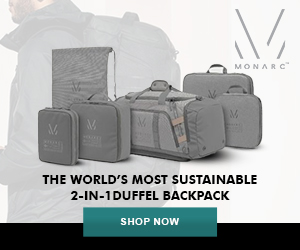 Brown-Necked Raven in Wadi Rum Protected Area
Wadi Rum is an amazing valley that is quite distinct due to its razor-toothed mountains. These sharp mountains are supported by wind-sculpted rocks that cast an awe-inspiring vision for the beholders. This is probably why the local Bedouin call Wadi Rum the Valley of the Moon.
So, what wildlife are you going to get in this valley? Exotic birds! And a whole lot of them. The local guides here will tell you that Wadi Rum is the entire desert of southern Jordan, but you should know that the protected area here makes up of only 720 km² (about 278 square miles) and this is the area where you'll likely catch the Trumpeter Finch, Hooded Wheatear, Brown-Necked Raven, and Sooty Falcon.
Since it is a desert, many people love to ride the camels here. If you are an adventurist, you can get on a camel and spot the birds while you are riding. Definitely the best of both worlds!
White-Eyed Gull In Aqaba Observatory
If you are keen on bird watching, then you should know that Aqaba is a special place in Jordan. It is the only outlet of Jordan that goes into the Red Sea. This region is also known as the Gulf of Aqaba and is visited by many rare birds during the migratory event.
The most distinct of these birds is the white-eyed gull. This particular bird is native to the Red Sea and is so rare that it is only found here.
Aqaba is a resort town, serving as a haven for tourists escaping the desert heat. However, the area is also a protected observatory for migratory birds. Some little treats may come in the shape of spotting herons, greater flamingos, egrets, storks, black-winged stilts, pelicans, and Arabian babblers.
Bonelli's Eagle In Mujib Biosphere Reserve
Jordan is known for its valleys. If you are visiting this region between April and October you will have a chance to hike up the Mujib Wadi. You will have to follow a cooling water trail, but it will be well worth the excursion. Keep your camera handy—and well-protected from the moisture—so you'll be able to snap some of the 220 bird species visiting the Biosphere Reserve.
This area is also a breeding ground for some birds of prey such as Bonelli's eagle. This bird is often accompanied by the rare lesser kestrel. Other birds of prey you can find here include white storks and sparrow hawks. The smaller birds inhabiting this region include black starts, wheatears, and Tristram's starling.
Eurasian Jay In Dibeen & Ajloun Forest Reserves
Jordan is usually perceived as a desert region, but you will be surprised to find some forest reserves here, too. These forests are found in the northwestern areas of Jordan and are beautiful woodland retreats. Dibeen is known as one of Jordan's largest Aleppo pine habitats. This place is also rich in Palestinian oak, orchids, and olive trees. The Ajloun is a rich green landscape featuring wide expanses of evergreen oak.
There is only one percent of the country that is covered in woodland, so you can have a fair idea about the importance of this area in Jordan. It is also unique for its Mediterranean-style climate, which attracts birds such as Eurasian jay, great and blue tits, Sardinian warbler, turtle dove, and greenfinch.
The Eurasian jay is a Middle East subspecies that has a black cap. In the Dibeen area, you can spot the Syrian woodpecker being as noisy as they come. Other birds that inhabit this region include a greater spotted eagle and the siskin.
If You Visit Jordan
Jordan is one of the most prominent regions of the Middle East. It is also one of the most stable countries in the region. If you are traveling here, you can easily book a flight to Amman.
We do recommend that you book with a reputable travel guide. Some people pose as travel guides to rip you off. Therefore, it is always best that you book a travel company before you visit Jordan.
When you experience a wildlife tour in Jordan, we are sure that you will return home with amazing pictures of exotic birds.