Wander With Wonder contains affiliate links. If you click through and make a purchase, we may earn a commission, at no additional cost to you. We thank you for your help — it is what keeps Wander With Wonder bringing you great content.
Are you visiting Tel Aviv this year but struggling to find the best places to add to your itinerary? Then keep reading this complete guide to finding out the top 10 places to visit in Tel Aviv. Also known as The White City of Tel Aviv, this small yet lively city is loaded with cultural, historical, entertaining, and picturesque sites to see. There are lots of fun things to do. Long sandy beaches, museums rich in ancient architecture, and a gorgeous old port hold the attraction among those sightseeing options.
Jaffa
As you stroll along the south coast from downtown Tel Aviv, you will come across an old Arab port town called Jaffa. It is full of early architectural wonders. The acropolis and the stone architectures are well preserved. Restaurants now stand on the place of the original bazaar area. Don't miss the sight of St. Peter's Monastery and the Old Port area. Jaffa is unbelievably tranquil compared to the bustling Tel Aviv city, so it is well worth the visit.
Tel Aviv Beaches
The golden beaches are believed to be gifts to Tel Aviv from heaven. Just check into Frishman Beach, Gordon Beach, and Banana Beach to have the best beach experiences in Tel Aviv.
Wander With Wonder contains affiliate links and we sometimes receive complimentary products and services for review. While it has not influenced this review, we believe in full disclosure. If you click through and make a purchase, we may earn a commission, at no additional cost to you. We thank you for your help — it is what keeps Wander With Wonder bringing you great content.
Weekends are usually busy with plenty of beach lovers. An insider's suggestion is to head to the beaches on weekdays. You can relax on the beach, have a swim, or play games with your loved ones. The golden sandy stretches are also lined with delicious dining options, cafés, and restaurants so don't forget to check them out.
Dizengoff Circle & Surrounds
Dizengoff Circle is the central plaza in Tel Aviv that is designed into two elevated portions, the roadway running below a portion for pedestrians. It houses the famed fire fountain and some of the best modern architecture in the city. This plaza and street are named for Meir Dizengoff, the founder and original mayor of Tel Aviv. The street leads to Habima Square which is the cultural center of Tel Aviv, and home of the Habima Theatre.  A quick visit here with your kids worth a lot if you want them to see impressive architecture.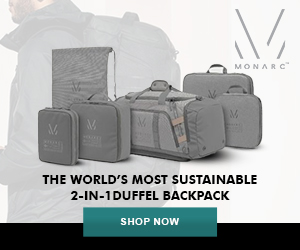 Yemenite Quarter
Yemenite Quarter is the best place in Tel Aviv to discover tasty and affordable local foods. This is such a tranquil neighborhood between colorful walls. Eateries here satisfy all your requirements. Those mouthwatering classic dishes will rock your taste buds! If you could arrange your night stay in Tel Aviv at Yemenite Quarter, it gives you a chance to explore the wonders uncovered as the streets become even more lively at night.
Neve Tzedek Quarter
Neve Tzedek Quarter was the first Jewish neighborhood built outside of the Old Port of Jaffa. Today, Neve Tzedek in Tel Aviv is one of the most expensive and fashionable districts, while retaining the feel of a small village. Its narrow streets with boutiques and unique architecture justify the meaning of the name literally, Oasis of Justice. With its huge individual buildings and relaxing stretches through peaceful neighborhoods, it creates a place for the visitors to spend time strolling from one shop to another.
Tel Aviv Museum of Art
Tel Aviv Museum of Art is an impressive museum built inside a spectacular building. It houses a good collection of signature pieces from all around the world. Although the artifacts housed here won't interest your small kids, there are shows and events for them that can be arranged through prior booking. Everything from classical arts of legendary artists to modern sculptures and contemporary arts is on display at the two connected buildings. This mixture of artworks keeps the audience engaged in various ways.
Bialik Street
Are you interested in seeing a blend of culture and history in Tel Aviv? Make your way to little Bialik Street. The artwork of Reuven Rubin is housed in the museum at Bialik Street. The poet Chaim Nachman Bialik also used to live in a Bialik House a long time ago and it is now a tribute to his works and life. The original town hall of Tel Aviv is next door to Bialik Street, so make sure to check that out during your visit to Tel Aviv.
Namal: The Old Port Area
The Old Port area of Tel Aviv, Namal, has been meticulously revived and is a waterfront area with lots of cafés and shops. It is a great place to have an evening stroll with cool breezes. Weekends are livelier than weekdays with music and concerts, which keeps everyone including little kids occupied. It also boasts tiny private art galleries and amazing indoor markets. You can also walk through the indoor markets and buy souvenirs to take back home from the trip.
Rothschild Boulevard
Tel Aviv is best known for some of the world's finest Bauhaus architecture. If you want to find them, head directly to Rothschild Boulevard. It's a nice spot to stroll, especially during evenings, where you can wander through the pathways between museums and preserved buildings.
Haganah Museum is a must-visit here. The museum, a history of the Jewish Yishuv defense force, features weaponry exhibits. The museum was once the residence of Eliyahu Golomb, Haganah's founder.
Beit Hatfutsot
Head to the Beit Hatfutsot, which is The Museum of the Jewish People. This is a great spot to learn more about Jewish history and culture. It has assembled the life and culture of Jewish people from around the world through film recordings, documents, and artifacts. You can take your kids to the children's section of the museum to learn about the Jewish cultures through interactive multimedia displays.
The next time you take off for an adventure to Israel, be sure you check out these ten best places to visit in Tel Aviv.