While traveling, my wife, Susan, and I often find unique gifts that we pick up for our friends and family. We might be strolling through an open-air market and see just the right thing for a particular person. Often we learn something about where the item comes from and how it came to us. Susan collects these things and when a special occasion rolls around, we have a thoughtful gift ready. This is so much more fulfilling than buying something mass-produced for a birthday or holiday. We hope that our friends appreciate the uniqueness of these gifts as well.
This year has been a little different because of COVID-19. Susan and I haven't been on the road so much. As the holidays approach, our collection of gifts is pretty thin. As an alternative to picking things up on the road, we have discovered Etsy. Browsing Etsy is a little like walking through an exotic marketplace. There are tons of interesting and unique items and almost as many unique people selling them.
Shopping for Thoughtful Gifts
When you are shopping on Etsy, be sure to browse around the shops. Scroll below the comments to read about the owner and the operation. Click the link to the owner's profile to find out more about them. I find it interesting to get a little of the personality and what motivates the shop keeper. Each artist has a unique story. I try to find shops that are as close to the product as possible. For me, individual makers or cooperatives are best. I try and avoid importers who seem to just be buying cheap and selling at a profit.
As is common in the travel industry, Wander With Wonder sometimes receives complimentary products and services. However, you can always count on Wander With Wonder to report with honesty and integrity on those places we believe offer wonderful opportunities for our readers. Wander earns income from ads and affiliate links on our site. Some of those links are for Amazon. As an Amazon Associate, Wander earns from qualifying purchases. None of these practices influence our reporting, but we believe in full disclosure. For further information please visit our
legal page
.

Thoughtful Gift Ideas
Below are a few of our favorite Etsy shops and products that remind me of something we might find in our travels and allows us to bring travel home.
Bagamie: Handmade Bags from Vietnam
I happened across Bagamie while looking for vintage-design backpacks. I like the designs that look a little retro and a little military. Amy Nguyen owns Bagamie. She is also the company's designer. Two of Amy's school friends hand make the bags in Vietnam. An avid traveler, Amy knows what makes a good bag. Amy says, "Every trip has to start with a good bag." A handmade bag can be a thoughtful gift for a student or avid traveler.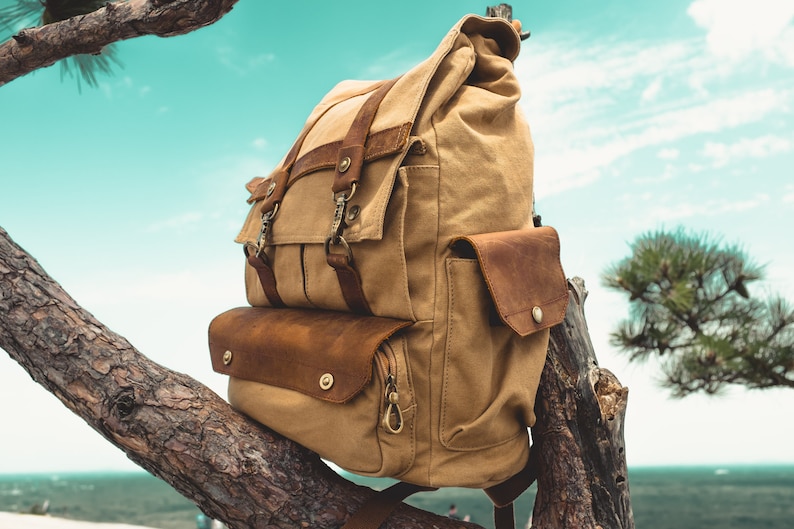 Click here to buy the Bagamie Pack through Etsy
You might also consider a leather bag. These are especially nice when you use them as a baby bag. It can be something fashionable, while still being utilitarian. Of course, you will want to read up on how to clean a leather baby bag so you can offer guidance to your gift recipient.
Cielo Zapoteco: Zapotec Weavings from Mexico
I discovered Cielo Zapoteco while doing background research for Elizabeth Rose's article Zapotec Weavings: Southwest Style For Your Home. Martin Hipolito owns the shop in Zihuatanejo, Mexico. Martin is a master weaver, having learned the craft from his grandfather at age 8.
The weavings are sourced primarily from the Ruiz and Cruz families in the Teotitlan del Valle. The weavings are made from all-natural materials and dyes traditionally. Unfortunately, their brick-and-mortar store had to close recently because of the drop in tourism caused by the COVID pandemic.
Fortunately, Martin found his way to Etsy, and we can buy these fantastic weavings online. Buying something directly from the maker that supports their family and community is something that can make a gift thoughtful.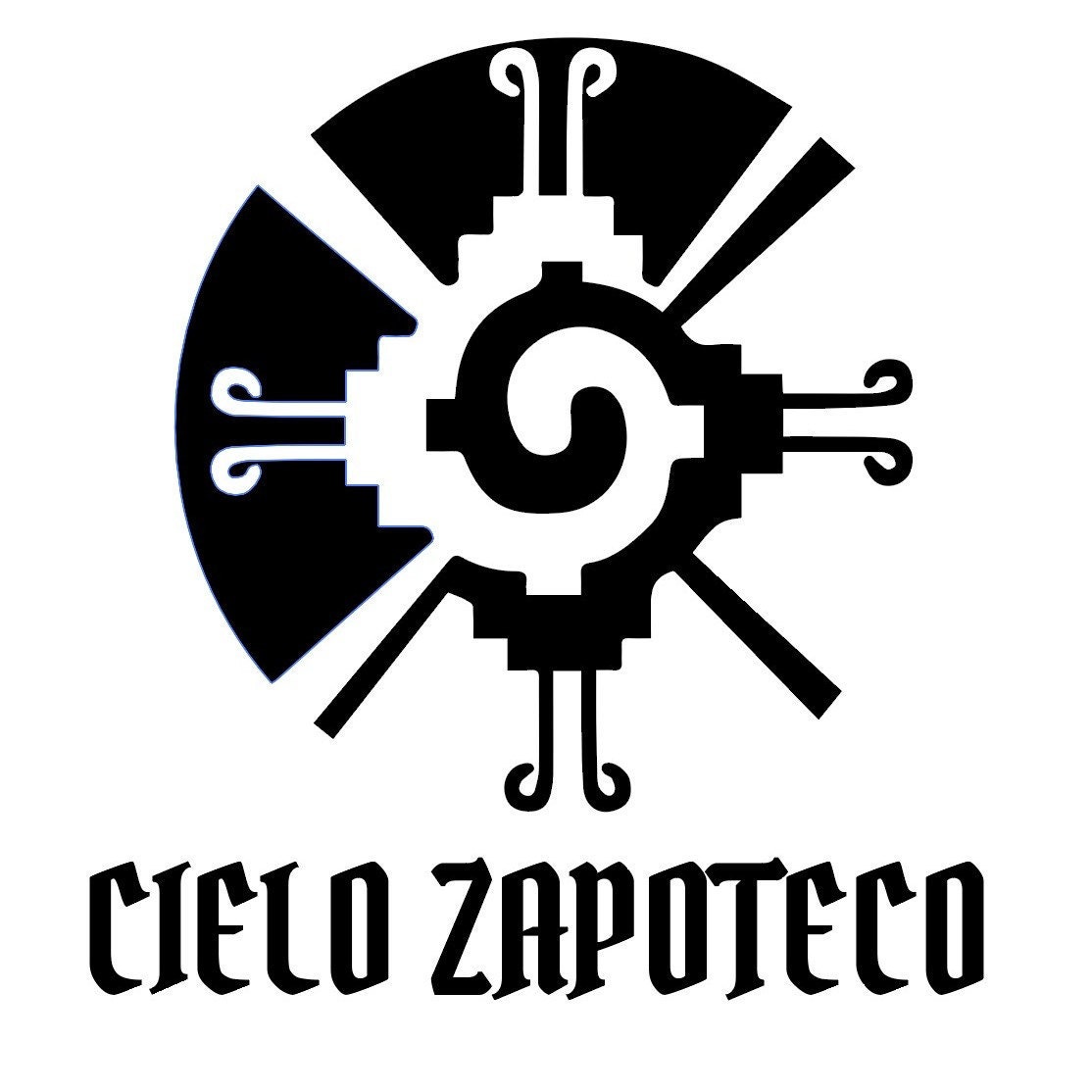 Zapotec Rugs Master Weaver Collection by CieloZapoteco
from: Etsy
AJ Enamels: Jewelry from The Pacific Northwest
Full disclosure here: Anne Johnson, the owner of AJ Enamels, is Susan's cousin. However, I didn't know Anne made jewelry until she joined an Authentic Connections Workshop that Susan and I were leading. Since then, we have discovered the beautiful and creative work Anne produces and have made several purchases.
Anne discovered her love of vitreous enamel in an art class. She was enthralled by the vibrant colors of the enamel and the way the metal shines through.
Anne is inspired by shapes she sees in nature, such as the curve of a seashell or the petals of a flower, particularly in the Pacific Northwest where she lives.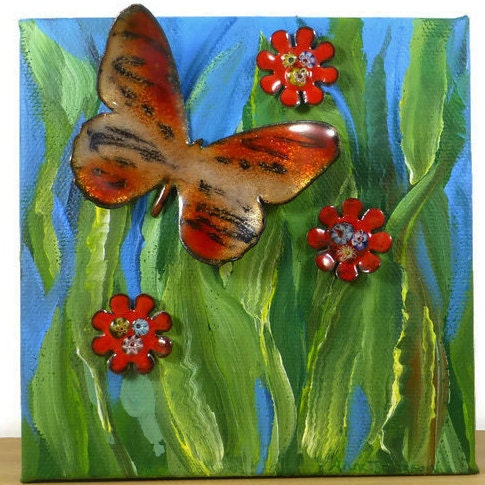 Anne Johnson Enamels Wearable enameled art by AJEnamels
from: Etsy
Amber Kaleidoscope: Clever Design from Lithuania
I was searching for some kind of original toy for our youngest grandson, and I found Amber Kaleidoscope. Zilvinas Stankevicius is the designer and manufacturer of these intriguing devices. He is an industrial designer and sculptor who has worked for many years in the corporate world.
Zilvinas strives for simplicity and efficiency in his designs. He approaches environmentalism from the perspective that a high-quality product can serve many people, perhaps for generations, so he chooses natural, durable materials. Zilvinas says, "I try to produce less, but better quality." Clever design and use of materials could make a thoughtful gift for the right person.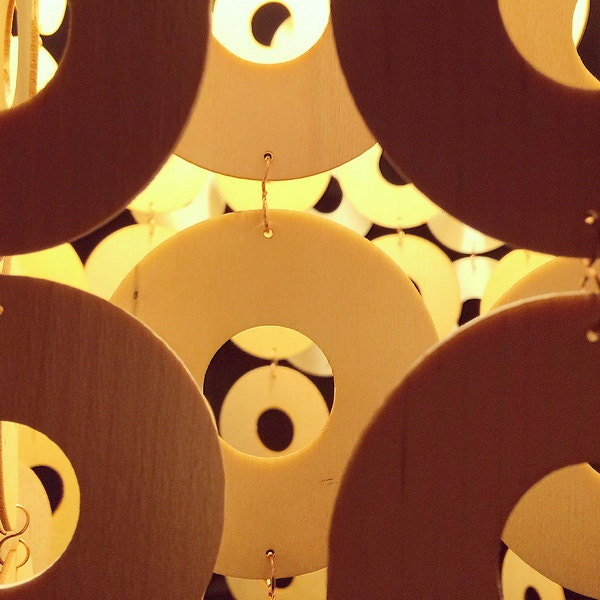 AMBER KALEIDOSCOPE by AMBERKALEIDOSCOPE
from: Etsy
Buying Themed Gifts
Buying themed gifts that revolve around the recipient's particular interests is another way to show you care. For example, if you are looking for unique and thoughtful gifts for sailors in your life, there are a few options that are sure to please. A nice maritime-themed clock or weather station would make a great addition to any sailor's cabin. For the more adventurous sailor, a subscription to a sailing magazine or a set of navigation aides would be much appreciated. For the sailor who loves to entertain, a set of personalized coasters with nautical designs would be a welcome addition to his or her collection. Whatever your budget or the interests of the sailor you are shopping for, there is sure to be a thoughtful gift that will be appreciated.
Choosing Thoughtful Gifts
For me, choosing a gift that fits the recipient and has an interesting history is what makes a thoughtful gift. My goal is to have the recipient of the gift say, "That is so cool!" Until we can get back on the road to discover gifts ourselves, we enjoy exploring Etsy and helping to support small business owners and makers from around the world and across the street. For more thoughtful gifts and ways to bring travel home, check out our suggestions on Wander.