If you're a traveler who loves to jet-set across the globe, you will likely have a bucket list with the most beautiful destinations in the world to visit. However, it will probably take you years to see it all. We are fortunate to have an abundance of stunning locations across the globe featuring breathtaking natural marvels and scenic landscapes. There may even be many places you don't yet even know about.
In this article, we're going to provide a shortlist of some of the world's popular vacation destinations, which have become popular with tourists for their striking beauty. Here are our favorite beautiful places to visit in the world.
1. Santorini, Greece
In the last few years, Santorini's popularity has rocketed, and the Greek island now attracts tourists from across the world. It's famed for its white-washed buildings and sparkling blue skies and seas, which have become the iconic backdrop in many tourists' selfies.

Santorini is the perfect place for those who love to explore their surroundings and experience the local culture. Regardless of where you stay on the island, you'll find you'll be able to get to the city center by foot. The views here are truly exceptional, and you simply can't miss the vivid sunsets from Oia island in the early evenings.
Wander With Wonder contains affiliate links and we sometimes receive complimentary products and services for review. While it has not influenced this review, we believe in full disclosure. If you click through and make a purchase, we may earn a commission, at no additional cost to you. We thank you for your help — it is what keeps Wander With Wonder bringing you great content.
2. Florida, USA
Florida, otherwise known as the 'sunshine state,' has a reputation for being a theme park hub, but there is far more to the state than commercialism.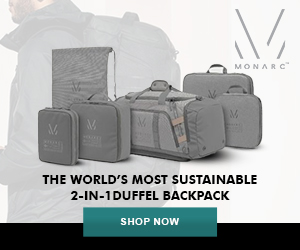 Florida is home to some beautiful natural wonders, including Molasses Reef (where you can go snorkeling or diving), Crystal River, and Corkscrew Swamp Sanctuary, all of which allow you to get up close and personal with wildlife and enjoy some much-needed peace and quiet.

If you're bringing children with you on your travels, it can be challenging to find accommodation away from the busy tourist center that's suitable for youngsters. However, the Solterra Resort is located in the safe and quiet residential area of Davenport. Its incredible selection of villas is decorated with creative themed interiors to keep the kids entertained after a full day exploring the local sights.
3. Amalfi Coast, Italy
It's no surprise why the Amalfi Coastline has become a firm-favorite vacation resort with global superstars. Ornamented with cliffs, sparkling blue seas, and delightful pastel buildings, this 50-km (30 mile) stretch in the Campania region of Italy runs through the tourist towns of Sorrento, Positano, Ravello, Amalfi and will make a great walking tour or drive.
4. Antarctica
There are two key reasons why Antarctica is a must on many travelers' bucket lists—its challenging freezing climate and desolate land, which is just about as remote as you can get.
Antarctica is characterized by towering crystal glaciers and icy blue waters, where you're sure to find an abundance of wildlife in their natural habitat.
5. Blue Lagoon Island, Bahamas
If there was ever a destination on earth that could be considered paradise, Blue Lagoon Island in the Bahamas would be it.
This exclusive island is the ideal destination for honeymooners, with its private white-sand beaches lined with palm trees and turquoise oceans where you may spot a dolphin or two peeking out of the waves.
6. Northern Lights
While it may not be a 'place', the Northern Lights is undoubtedly an option for your bucket list when visiting countries such as Sweden, Denmark, Iceland, and Norway.
This natural light display that is scientifically known as aurora borealis is created when charged particles move along a magnetic force into the atmosphere.
We hope you have enjoyed this short list of some of our suggestions for bucket list travel to some of the most beautiful places to visit in the world. You can find more great ideas for bucket list trips and beautiful places to visit thanks to our Wander writers.