I was eager to explore the California Highway 1 Discovery Route. It's entirely open despite a recent highly-publicized mudslide at the fabled Big Sur, rendering that landmark stretch of scenic roadway shut until repairs can take place. Luckily, there is still a gorgeous 101-mile-long slice of stunning California coastline south of Big Sur on Highway 1 that is unaffected. Come wander with me along the California Highway One Discovery Route.
Here, tourism continues as normal. To reach your destination 200 miles from San Francisco, take U.S. Highway 101 south to Paso Robles where you connect to CA State Route 46 heading east to Cambria. From Los Angeles, the drive north on Interstate 5 to Paso Robles is a nearly identical 200 miles.
Pinpoint  the Central Coast Territory along California Highway One
Small town life carries on in a swathe of small beach towns that are reminiscent of how California beach towns were: charming, relaxed, fun, quirky places for surfing, fishing, kayaking, whale watching, and browsing antiques. Cambria is a good base to enjoy an unspoiled, stunning slice of California along coastal California Highway One in San Luis Obispo County.
As is common in the travel industry, Wander With Wonder sometimes receives complimentary products and services. Wander also earns income from ads and affiliate links on our site. Some of those links are for Amazon. As an Amazon Associate, Wander earns from qualifying purchases. None of these practices influence our reporting, but we believe in full disclosure. If you click an ad or affiliate link on our site and make a purchase, we may earn a commission at no additional cost to you. We thank you for your help - it is what keeps Wander bringing you great content. For further information please visit our
legal page
.
Cambria's Moonstone Beach along California Highway One
On arrival in Cambria, I checked into the romantic sounding Sand Pebbles Inn  on Moonstone Beach Drive. A lineup of inns are situated along this stretch directly facing Moonstone Beach and Boardwalk, where you'll want to wander on a path among the wildflowers, pines, and cypress trees just above crashing waves on a driftwood-strewn beach below the bluffs.
At low tide, the presence of a common quartz called chalcedony, is one reason you'll see people combing Moonstone Beach for these distinctive pebbles. The other is tide pools brimming with marine life. Time your walk for sunset, and you won't be disappointed. However, if you use steps built into the bluff to get down to the beach, take care to get back up again before darkness closes in.
Linger in Downtown Cambria
Cambria is actually two villages about a mile apart, West Village and the more historic East Village. Art galleries, gift shops, and jewelry displays showcase work done by local artists.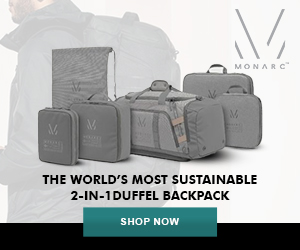 Antique shops have room upon room of vintage household items, clothing, and furniture chock full of mid-century treasures.
Make a dinner reservation at Robin's Restaurant in West Village, a cozy, favorite local eatery for over 25 years. Dine out on the vine-covered patio garden or settle into a sizzling oven-baked Portobello and spinach lasagne at an indoor corner table if the evening air has a chill.
Everybody Loves Lighthouses along California Highway One
Wake up to the sound of the waves, enjoy your complimentary breakfast on the balcony, put on your walking shoes, grab your binoculars, and drive 20 minutes to join a guided tour of the historic 1875 Piedras Blancas light station. Recognized for its outstanding natural beauty and declared a National Monument in 2017, the tour takes in elephant seals, harbor seals, sea otters, brown pelicans, cormorants, peregrine falcons, and if you're lucky: migrating great whales.
When the two-hour tour ends at noon, make a stop 1.5 miles down the road at Elephant Seal Rookery to ogle tons of blubber, up to 5,000 pounds each, having a siesta on the sand at one of the highway's prettiest spots.
The Legacy of William Randolph Hearst
Four miles north up California Highway One at Hearst Ranch Winery, order a hamburger made with the famous local beef at Sebastian Brother's General Store, an 1852 landmark.
Save the wine tasting for later if you're heading up the hill to spend the afternoon at the magnificent Mediterranean-style Hearst Castle, now managed as a state park. Known as "America's Castle" for its impressive architecture, see the IMAX film and reserve a tour (up to 56 days in advance) to get the most out of 165 rooms, 127 acres, and two amazing swimming pools where Hollywood starlets, rich celebrities, movers and shakers, all mingled with host extraordinaire William Randolph Hearst.
Meet the Juicy Olallieberry
Hot breakfast is served at Linn's Restaurant, a second-generation Cambria institution that began as a farm fruit stand for the now-famed Olallieberry pie. If you come across Aaron Linn, he'll personally relate the family story of the Olallieberry (a genetically crossed blackberry and raspberry). Visit the pie café and bakery, where takeaway treats are as yummy as they are pretty to look at.
The Hidden Gem along California Highway One is a Horse Ranch
Just up the hill, behind Linn's, get a change of pace and work off breakfast at the 2,000-acre native Monterey Pine-studded, open meadows and ocean views of Covells Clydesdale Horse Ranch. Book ahead for a private tour of the vast property with Ralph Covell himself, who will show you around this historic home to dozens of great-looking horses, stars of the Miller Lite commercial.
Small Town, Big Wine
Ten minutes from Cambria, the tiny town of Harmony, Calif. is famous for being so tiny. Touting a population of 18, it attracts visitors to Harmony Cellars, where a wine tasting will steer you to your favorite to enjoy outdoors where the views are stellar. Along with Hearst Ranch Winery, this is one of 10 great wineries along the Pacific Coast Wine Trail on a 30-mile Highway One stretch from San Simeon to Morro Bay.
The Town That Time Forgot off California Highway One
It's 10 minutes' drive to Cayucos, where you're on the Whale Trail, a series of sites where you can view migrating orcas from the shore. Park on N. Ocean Ave to visit the historical museum, take a walk on the long pier, to swing open the doors of an Old West saloon, and to watch them hand roll the famous melt-in-your-mouth sea salt delights at Brown Butter Cookie Company. Bag your favorite selections to take home, although they likely won't last long.
The sister team who brings you the cookies invites you to check in to one of the five guest rooms at the intimate 1875 Cass House, or simply stay to dine on fresh local produce at the adjacent open kitchen, open air restaurant,
The Grill at Cass House
.
Back in Cambria, on your way out of town you may wish to explore the Fiscalini Ranch Preserve, a six-mile loop accessible from Moonstone Beach Drive. The preserve packs in plenty of bio-diversity habitat in a coastal ecosystem encompassing freshwater marshes, tidal effect zones, and wetlands dotted with birds. Designated trails provided a free, self-guided walking tour (wheelchair accessible) above a dramatic, mile-long bluff 400 feet above the Pacific's rocky coastline.
If time doesn't allow, you've got the first of many reasons to plan a return visit along the ultimate rural road trip on California Highway One Discovery Route.
---
Note: As is common in the travel industry, the writer was provided with accommodations, sightseeing and meals for the purpose of review. While it has not influenced this review, the writer believes in full disclosure of all potential conflicts of interest.