Talking Rain Beverage Company, the creator of Sparkling Ice, is proud to announce the introduction of a new beverage in the hybrid sports performance drink market space.
This new source of hydration is known as Talking Rain Elevate, and it is sure to make a strong impact among those who are looking for a hydrating energy boost to support a busy, active lifestyle. This new and refreshing performance water is marketed under the brand name TRE.
TRE for Athletes and More
Those looking for a unique and multifunctional flavored water will be able to stay hydrated with TRE. When you choose TRE, you'll appreciate the fact that it may boost your electrolyte level without resorting to the use of sugar.
No matter your walk in life or why you're training to accomplish a difficult task, TRE can help you reach your goals. Designed to deliver focus, hydration, and performance all in one beverage, TRE may provide strength and energy whether you're preparing for a meeting, commuting between home and the office, or finishing up a difficult workout.
The hydrating properties of TRE can help you stay awake while you study so that you can perform your best in school.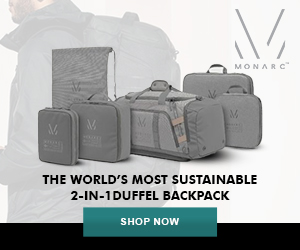 TRE Comes in Great Flavors
TRE is intended to satisfy your thirst while still providing a great taste, and it currently comes in three exciting and refreshing flavors.
These flavors include:
Mango Fusion
Mixed Berry
Power Punch
TRE can provide you with the energy you need to power through the day. It comes with 160 mg of caffeine to give you a little added pep in your step. The added electrolytes may help with improved hydration, and the inclusion of L-theanine may increase your focus while you perform your everyday tasks.
You'll also appreciate the fact that TRE comes with no sugar. This refreshing new hybrid performance drink can give you a boost of energy before your workout and hydrate you after you're done with your exercise regimen.
TRE is now available to consumers in the following markets:
Phoenix
Denver
Portland
Seattle
About The Creators Of TRE
Talking Rain Beverage Company is based in Washington, and its headquarters is in the foothills of the stunning Cascade Mountain Range in the Seattle area. For more than 30 years, the company has been one of the leading players in the local market.
The company is committed to maintaining a sustainable growth path, and thus far, it's been successful. It has stuck with its heritage and vision, and it strives to continually improve its existing line of products while also bringing new and innovative products to the marketplace.
Talking Rain beverages, including TRE,  are made with naturally sourced colors and real fruit flavor. People who want healthier options when choosing enhanced water will enjoy TRE and its refreshing, great-tasting flavors.
For More Information
If you're looking to learn more about Talking Rain Beverage Company or TRE, be sure to visit talkingrain.com and drinktre.com.