When most ski resorts are packing up the winter operations, Lake Tahoe offers a solid spring ski season until June. Located in the Sierra Nevada mountain range straddling California and Nevada, Spring flurries continue to fall and to-date Lake Tahoe has received more than 15 feet of snow in March. It's where to ski this Spring and here are a few resorts to consider for your spring ski getaway.
Why Ski During the Spring
When most resorts turn off the ski lift and turn on the hiking trails, Lake Tahoe is still tuning and waxing the skis. The spring season is a great time for one last ski getaway.
Warmer temperatures mean less bulky layers.
The softer snow gives skiers more control.
Resorts offer deals and specials on everything from lessons, next year's season passes, and lodging for the late spring season.
Where to Ski in the Spring in Lake Tahoe
With a dozen different ski resorts within an hour's drive, Lake Tahoe effortlessly offers what many consider the best terrain in the West. As a skiing destination for more than 100 years, Lake Tahoe's version of après ski includes casinos on the Nevada side.
As my go-to winter destination for over 20 years, I carve powder through a glade of the evergreens while grabbing glimpses of a pristine lake that never freezes. On a sunny day, the mountains sparkle as if they are covered in diamond dust. With 300 blue sky days annually, Lake Tahoe competes with the lake for the title of bluest.
As is common in the travel industry, Wander With Wonder sometimes receives complimentary products and services. Wander also earns income from ads and affiliate links on our site. Some of those links are for Amazon. As an Amazon Associate, Wander earns from qualifying purchases. None of these practices influence our reporting, but we believe in full disclosure. If you click an ad or affiliate link on our site and make a purchase, we may earn a commission at no additional cost to you. We thank you for your help - it is what keeps Wander bringing you great content. For further information please visit our
legal page
.
Palisades Tahoe Ski Resort (formerly Squaw Valley)
Northstar California Ski Resort
Diamond Peak Ski Resort
Palisades Tahoe Ski Resort
Palisades Tahoe (formerly Squaw Valley) legendary Olympic resort that boasts almost 3,000 feet of vertical drop across 3,600 skiable acres with 170 trails. A bucket list skiing destination that draws Europeans as well as North Americans.
Part of Palisades Tahoe allure is its Old Tahoe vibe, the make-you-smile feeling that resonates today as much as it did 50 years ago. Palisades is the resort where locals take their friends when they want to ski big. A day at Palisades is a day kissing the clouds while the snow and the lake try to out sparkle each other.
Make the Village at Palisades Tahoe your destination for après with live music and fireworks on Saturday nights. With a selection of dining options, consider PlumpJack Café for a chef-created menu infused with the freshest of local ingredients paired with regional wines and signature cocktails.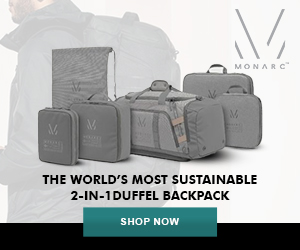 Palisades Tahoe ski operations run until May most years. Palisades Tahoe is located at 1960 Squaw Valley Road, Olympic Valley, California. The resort is 12 miles south of Truckee, California, along California Highway 89.
Northstar California Ski Resort
Northstar offers skiers a treed resort with over 2,000 feet of vertical drop across over 3,100 acres of terrain including 100 runs. With lodges located at NorthStar Village, mid-mountain, and at the summit, skiers are never far from a gourmet snack or craft cocktail.
Spend your après ski time in the Northstar Village with an ice skating rink rimmed by fire pits, cocktail and coffee outlets, and afternoon s' mores. Continue with shopping in the Village or catching a movie at the onsite theater.
Find a new rhythm at Northstar with the Her Mountain Lesson series, just for women on Saturdays. Led by a female coach, take an afternoon lesson to regain that confidence that time or childbirth zapped. Work on honing turns and learning the advances in skiing technology.
Northstar's ski lifts typically run into April. Located at 5001 Northstar Drive in Truckee, California. It's 7 miles south of Truckee, California, along California Highway 267.
The Ritz-Carlton Lake Tahoe at NorthStar California
Lake Tahoe's only AAA Five-Diamond resort offers travelers a destination for laid-back luxury. Taking design clues from Timberline Lodge, The Ritz-Carlton, Lake Tahoe features scrumptious fabrics with rustic furnishings reminiscent of a hunting lodge.
With ski-in, ski-out convenience, land on the back patio of The Ritz-Carlton Lake Tahoe for après. With an in-house marshmologist, imagine savoring a glass of champagne while toasting a house-made and flavored marshmallows at the firepit as the Tahoe sky slowly fades to stars.
One thing I hate about skiing is lugging gear. The ski valet service keeps all the equipment stored slope-side. The Ritz-Carlton Lake Tahoe is located at 13031 Ritz-Carlton Highlands Court.
Diamond Peak Ski Resort
Diamond Peak Ski Resort, a local's favorite, sits in the heart of North Lake Tahoe's Incline Village. Boasting some of the best views of Lake Tahoe, Diamond Peak is a smaller resort that packs in a good selection of trails.
Spring flurries bring powder and events to Diamond Peak. The popular Last Tracks Wine and Beer Tasting includes a special late afternoon lift ticket up to Snowflake Lodge. At the lodge, participants enjoy a flight from a winery or brewery then ski down a freshly groomed blue run after the resort closes. Saturdays and special lift tickets are required.
Looking for ski instruction geared towards adults? Diamond Peak offers a series of lessons for adults on Wednesdays throughout the season. With an emphasis on lifelong skiing, learn to ski or modify your form to continue to carve through retirement.
The ski season typically closes in mid-April. Diamond Peak Ski Resort is located in Incline Village, Nevada, at 1210 Ski Way, on the northern shore of Lake Tahoe.
Hyatt Regency Lake Tahoe Resort, Spa and Casino
With 422 guest rooms, suites, and cottages with access to Lake Tahoe, the Hyatt Regency Lake Tahoe Resort, Spa and Casino offers an AAA Four-Diamond hotel perfect for ski getaways. I found several restaurants on the property and the Lone Eagle Grille offers lake views and upscale offerings.
The Stillwater Spa is one of the largest spa facilities in the area. And the Hyatt offers a free ski shuttle to Diamond Peak Ski Resort.
Grand Lodge Casino offers adults an upscale mountain-themed casino that tempts locals and travelers alike.
Hyatt Regency Resort, Spa and Casino is located at 111 Country Club Dr. at Lakeshore Blvd.
Tips for your Trip
Smear on an extra layer of sunscreen and lip balm and remember to reapply.
You still need to wear ski pants and gloves while skiing and boarding.
Protect eyes with sunglasses or goggles.
Toast the mountain after every run with water.
Most skiers in Lake Tahoe wear helmets, including adults.
If you are looking for where to ski in Spring, Tahoe has ski resorts that are still open with snow falling. Spring skiing offers great value and plenty of benefits. Now is the time to plan for that next great ski vacation to California and Nevada. Lake Tahoe is filled with ski resorts to ski this spring. For more adventure-filled vacation ideas see these articles by Wander Writers.