Sedona draws artists to show their art, to paint, sculpt, and join in creative artistic communities. Experience the Sedona art scene.
Sedona draws me to the beautiful Red Rock Country. Whether it's the golden leaves along Oak Creek Canyon in fall or the crisp spring air greeting me as I awake to the sun peeking over the red rocks, I love visiting and experiencing the beauty of Sedona in all the seasons. I don't know whether it's the vortices or the brilliance of the colors of the Colorado Plateau formations, but Sedona draws artists—to gather to show their art, to paint, sculpt, and join in creative artistic communities. Sedona is art and I experienced that at a special Sedona art event on a sunny fall weekend.
Sedona Arts Festival Benefits Sedona Art and Artists
Billed as "where art is a 360-degree experience," the Sedona Arts Festival is eagerly anticipated every October. I experienced a beautiful early morning drive from the Phoenix area to Sedona (only two hours), winding through the high desert, and then across the Verde River via Cottonwood following State Route 89A to West Sedona. This route enabled me to miss the central Sedona traffic. As I drew closer to the event site, the beautiful Red Rocks came into view. The sun shone brightly on the rows and rows of white tents.
The Sedona Arts Festival contributes more than $300,000 to arts programs and scholarships in the greater Sedona area. So, the $15 entry fee (parking is at no cost) goes to a good cause.
As is common in the travel industry, Wander With Wonder sometimes receives complimentary products and services. Wander also earns income from ads and affiliate links on our site. Some of those links are for Amazon. As an Amazon Associate, Wander earns from qualifying purchases. None of these practices influence our reporting, but we believe in full disclosure. If you click an ad or affiliate link on our site and make a purchase, we may earn a commission at no additional cost to you. We thank you for your help - it is what keeps Wander bringing you great content. For further information please visit our
legal page
.
Spend the Day at the Sedona Arts Festival
The event attracts international-caliber artists from as far away as the midwest and California as well as local artists and vendors. The event is set up for outdoor enjoyment with a delicious selection of food trucks and a covered bandstand where you can rock out or relax to acoustic musicians, depending on who is playing that hour. You can take home a few tastes of Sedona from the "Gourmet Row" where I encountered "the queen bee of Arizona." You can also enjoy tastes of Sedona Red Rock Coffee and shop for hand-made wooden kitchen gear. I have to say there was something for everyone and at every price point at the show. While you'll find traditional fine art, there is such variety that you'll be intrigued with the creativity and variety. And, as I did, you'll also have fun!
Sedona Art – The Artists and the Stories
When I entered the show, I was immediately drawn to Douglas Falk's immense round photographs on metal. There is something about photography on metal that sharpens and brings out the colors in images. Falk, who drove over from Riverside, CA, has found a niche—photography on metal on a grand scale. I especially liked his Horseshoe Bend piece, drawing the observer deep into the canyon.
Listen to the Artists' Stories and Inspiration
When you visit an art show like this one, you'll have the opportunity to chat with the artists and learn about their art. When stopping at Molly Willson Perry's porcelain and vintage pearl jewelry booth, I learned about her style. She mixes the contemporary with the ancient designs reminiscent of petroglyphs I've seen in the desert in Sedona.
She employs a technique that adds a bit of sparkle to the handmade hearts I was interested in. Stop awhile, she'll take her jewelry out to the sun so you can see it glimmer. Stop longer and chat and you might find, like I did, that we had crossed paths in our lives in Vancouver, WA.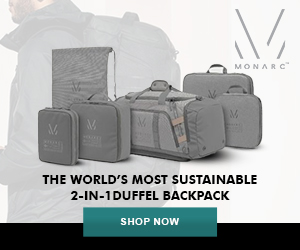 The artists at this Sedona art show are all personable and love it when you are genuinely interested in them and their art. All have stories and plenty of their creations to share with you.
The African Art Connection
You can't help but stop and admire the elephants and other African animals at Alex Chitura's booth. They were so lifelike—some were huge! Alex, originally from Zimbabwe, and now living in San Diego, spent years studying the habits of animals. Based on that, he came up with meticulous details in his carvings. I thought they were perhaps sculptures but he works primarily in wood and stone.
From Fine Art to Fun Art
So, on down the rows of tents I walked. I stopped to admire leather purses, checked out some unique woven throws, and then was stopped by the colorful animal faces. Were they mounted on corrugated tin and license plates? Yep, this indoor-outdoor art created by Meg Harper from Mesa, Arizona is part of her multi-media art.
The animal art, taken from one of her original paintings, is placed on stone, and then she layers license plates and the corrugated metal underneath the stone piece. The pieces have a glossy finish which adds to the beauty (and probably the ability to withstand the elements). Meg loves animals, adds a bit of human character to some, and will even take commissions to paint your pets in her colorful, joyful style.
She brands her animal and landscape paintings as "Contemporary Western Impressionism with a playful twist of GREEN" because she upcycles found materials. I also enjoyed her play on our local wildlife here in Arizona.
Whimsey Winners: Cheri Jones
No, I don't give out prizes at art shows, but I keep track of what I see mentally as I wander the rows and rows of booths. If there was a category for "whimsey," there would have been a tie at this show. I first stopped in amazement at the chandeliers offered by metal sculptor, Cheri Jones. In her lilting Welsh accent, she described her creative process and how she added small touches to add light to her detailed hanging chandeliers. While they were made of metal, they had a light, airy look.
Cheri also works with cloth (even adding some to her metalwork) and designs and makes her own clothing. She is a co-founder of The Collaboratory, part design studio, part creative laboratory, and part coaching and healing center, where she works and offers a range of educational arts experiences and instruction.
Whimsey Winners: Lucia Friedericy
Next on my imaginary whimsey award list was the creator of detailed shadow box characters ranging from Einstein to Glinda, the Good Witch of the West from the Wizard of Oz. All brought a smile to my face.
Lucia Friedericy was a theater costume designer and educator who has re-purposed herself as a "Figurative Artist," creating dolls and these fanciful shadowbox characters, all meticulously dressed in her creations. She sculpts the figures in porcelain and paper clay on a wire body. She makes the costumes from vintage textiles, lace, and silks. Perhaps the only part of her creations that are not hand-made are the little shoes.
Sedona Art Year Round
While the Sedona Arts Festival is an annual event that people remember year to year and mark on their calendars, shops, galleries, and artists' studios abound in Sedona. I've enjoyed perusing the galleries on my visits to Sedona, checking out the art shops in lovely Tlaquepaque, and chatting with artists in my travels. The Red Rocks of Sedona seem to be a magical draw for artists and creative people. And, thus, people like me who appreciate their work and engaging personalities, include Sedona art in their visits.
Articles Related to Sedona Art
More Ways to Enjoy Sedona Art
For more ways that you can encounter Sedona art, consider these places and events in Sedona:
For more things to see and do in Sedona, have a look at what our Wander area experts recommend. We also have great recommendations for more ways to enjoy art no matter where you might Wander.
Sedona Art: Art and Artists Thrive Among the Red Rocks