Roanoke, Virginia sits east of the Blue Ridge Mountains and just west from what many consider one of the most beautiful drives in the country—the 469-mile Blue Ridge Parkway. While it's an ideal base for exploring either the mountains or the parkway, the city has evolved into a destination in its own right, one you'll want to spend time exploring.
Trains, Art and More in Roanoke

For a city of fewer than 100,000 people, Roanoke has a surprising number of impressive museums, beginning with those at Center in the Square in downtown Roanoke. All four—the Harrison Museum of African American Culture, History Museum of Western Virginia, Science Museum of Western Virginia and Roanoke Pinball Museum—are small but very well done. (I had a blast playing the 45 machines at the pinball museum.)
With a Jupiter rocket on display outside, the Virginia Museum of Transportation is hard to miss. Step inside to see displays dedicated primarily to trains, cars, and aircraft with other a few forms of transportation thrown into the mix. You'll need about two hours to see everything, including steam and electric locomotives in the rail yard.
As is common in the travel industry, Wander With Wonder sometimes receives complimentary products and services. Wander also earns income from ads and affiliate links on our site. Some of those links are for Amazon. As an Amazon Associate, Wander earns from qualifying purchases. None of these practices influence our reporting, but we believe in full disclosure. If you click an ad or affiliate link on our site and make a purchase, we may earn a commission at no additional cost to you. We thank you for your help - it is what keeps Wander bringing you great content. For further information please visit our
legal page
.
Train enthusiasts will also enjoy the O. Winston Link Museum. Dedicated to photographer O. Winston Link, it displays photographs he made of the nation's last steam locomotives. Nearby, the Taubman Museum of Art displays 19th century, 20th century and modern works of art in its 11 galleries.
Fun and Quirky Roanoke

But, there's more to do in Roanoke than visit museums. The city is home to Black Dog Salvage, the storefront behind the DIY Network reality series, "Salvage Dawgs." Visit the two showrooms to shop for home décor, souvenirs, and dog gear and make a new friend in Sally or Stella, two of the namesake dogs who frequent the main showroom.
Next, drive up Mill Mountain to see the Roanoke Star, the largest freestanding, man-made, illuminated star in the world. You can see it lit up every night from the city below, but you can't really appreciate its size until you visit it on Mill Mountain. Plus, the view of the city below is amazing!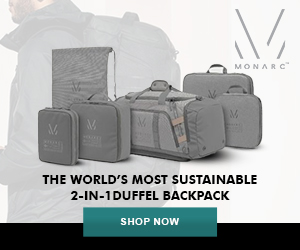 Biscuits and Comfort Food
A visit to Roanoke wouldn't be complete without biscuits at The Roanoker. Start your day as locals have for more than 65 years with a hearty breakfast, including fresh-from-the-oven buttermilk biscuits fresh. (The restaurant is also open for lunch and dinner.) Or, try a biscuit sandwich at Scratch Biscuit. I recommend the brisket biscuit. Yum!
Hollywood's Restaurant & Bakery is a good lunch option. The family-owned restaurant serves everything from burgers to fried oysters and vegetarian dishes. Save room for the homemade desserts—the peanut butter pie is amazing!
For a more upscale (but not stuffy) dinner, make a reservation at The Quarter, a New Orleans-style restaurant serving Cajun and Creole specialties like gator bites, jambalaya, gumbo, and shrimp and grits. The Quarter has an impressive wine list, too.
Sample Craft Suds
While there are a few mom-and-pop wineries outside Roanoke, the city is known for its craft beer scene. Begin with a tasting at Starr Hill Pilot Brewery & Side Stage, one of the area's first craft brewers. The brewery has live music on the weekends and open mic on Monday nights. (Check the online calendar for the current lineup.)
Big Lick Brewing Company is another local favorite thanks to its emphasis on quality and variety. (The brewery rarely makes the same beer twice and boasts more than 80 recipes.) It's the perfect place to kick back with a pint and play board games with friends.
Deschutes Brewery is the newest entry into the Roanoke craft beer scene. Its tasting room in downtown Roanoke is a precursor to the company's new production facility, which will be located on just outside the city. Deschutes plans to break ground in 2019.
San Diego area-based Ballast Point Brewing Company already has a production facility in nearby Daleville. Taste one some of the 30 Ballast beers on tap, and enjoy burgers, tacos and more at the onsite restaurant.
Historic Outlying Areas
There's a lot of history in the communities surrounding Roanoke. Head first to the Booker T. Washington National Monument in Hardy to see where the celebrated African American educator and leader was born and freed. Although none of the buildings are original, they have been reconstructed based on Washington's autobiography, Up from Slavery, and give a good sense of what life was like on a small plantation in the mid-1880s.
At Ferrum College in Ferrum, the Blue Ridge Institute & Museum pays tribute to the men and women who pioneered the area. Costumed interpreters demonstrate how they cooked, drove oxen and performed other chores on the farm. Visit with farm animals, and tour the barn, house and other historic buildings.
Inside the institute, you'll see crafts on display and video performances by Virginia legends, including the Carter Family and Stanley Brothers.
If you're up for a physical challenge, the 4.4-mile, moderate hike to McAfee Knob is well-worth the strenuous climb to the lookout, where you'll be rewarded with 270-degree panoramic views of the valley below. Bring a friend to photograph you on the famous ledge and offer encouragement on the 4.4-mile trek back to the car.
My favorite Roanoke day trip, though, was Fincastle. Once a colonial frontier town, today it is listed on the National Register of Historic Places and boasts log cabins, antebellum churches, and the Botetourt County Court House, originally designed by Thomas Jefferson.
When You Go to Roanoke
You can find more information on Roanoke at the Visit Virginia's Blue Ridge website. Check out more articles on things to do and see in the state of Virginia from Wander writers. There are more articles specifically about Roanoke here.
---
As is common in the travel industry, the writer was provided with accommodations, meals and other compensation for the purpose of review. While it has not influenced this review, the writer believes in full disclosure of all potential conflicts of interest.