Bellevue, Washington lies nine miles from downtown Seattle on the east side of Lake Washington. It's close enough to enjoy the city yet far enough away to claim its own identity.
Locals and visitors alike fancy the beautiful outdoor spaces at Meydenbauer Bay Park, Downtown Park, and Bellevue Botanical Garden. The Bellevue Arts Museum features a variety of fixed and traveling exhibitions. When you need a quick escape from Seattle, here are some great ways to escape for an opulent retreat in Bellevue.
Sleeping in the Heart of the City
Bellevue is well known for The Bellevue Collection, the Pacific Northwest's must-visit shopping, dining, and lifestyle destination. It features more than 200 retailers, 50 restaurants and quick-service dining, three hotels, and more.
The Hyatt Regency Bellevue, located downtown, affords easy access to all of Bellevue's venues. It is one of the three hotels in the Bellevue Collection and is a great spot for your retreat in Bellevue.
Wander With Wonder contains affiliate links and we sometimes receive complimentary products and services for review. While it has not influenced this review, we believe in full disclosure. If you click through and make a purchase, we may earn a commission, at no additional cost to you. We thank you for your help — it is what keeps Wander With Wonder bringing you great content.
Whether your visit is for business or pleasure, the Hyatt provides every expected amenity and more. Each of the 732 rooms and 39 suites affords well-appointed furnishings, sizeable workstations, and complimentary Wi-Fi.
Add to your stay by choosing a room with either relaxing views of the nearby mountains or Lake Washington and Seattle's skyline. Several restaurants reside within the hotel, and many more are within walking distance.
Management of this spacious hotel is closely following all the current Covid-19 safety guidelines to ensure a pleasant and safe stay for all guests.
Dining in Style at The Bellevue Collection
The Bellevue Collection boasts more than 50 restaurants. You can find a different restaurant for every meal of the day, which is another reason why a retreat in Bellevue is such a great option close to Seattle.
Enjoying Breakfast at the Bellevue Collection
The Hyatt's delicious breakfast restaurant, Eques, is located on the Hyatt's second floor. This wide-open, airy restaurant serves delectable dishes created by Chef de cuisine Jennifer Hines.
The eggs Benedict is a fabulous choice if you are looking for a savory option. The muffins are crunchy on the outside and chewy on the inside. The Canadian bacon provides a salty element, and the perfectly poached eggs combined with the lemon butter hollandaise sauce make this breakfast entrée a luscious way to start the day.
If you prefer to begin the day on a sweet note, check to see if the chef's special tiramisu pancakes are on the menu; these mouth-watering pancakes mimic the famous Italian dessert featuring espresso, cocoa, and rum or cognac. Who says you can't eat dessert first?
Dinner at the Bellevue Collection
Daniel's Broiler at the Bellevue Collection is one of four steakhouses and a bakery owned and operated by Schwartz Brothers Bakery. The restaurant offers an outstanding view of Seattle's skyline and an open-fire kitchen. Book your reservation at a time so that you can savor the stunning sunset.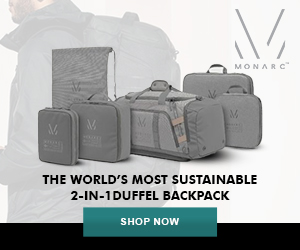 Chef Jeff McCartney knows how to grill steaks to perfection. I highly recommend the Delmonico, a bone-in 20-ounce New York strip with the restaurant's signature steak butter.
This entrée comes with your choice of a jumbo baked potato or garlic mashed potatoes. The mashed potatoes were well seasoned and tasty.
Be sure to bring your appetite as this entrée is substantial, or do like I did and ask for a doggy bag early so you have room for the coconut sundae; it is phenomenal. Hot fudge coats the bowl. Toasted coconut covers the fudge. Three scoops of coconut ice cream get piled inside, filling the bowl. It is like a macaroon cookie on steroids.
Feast on Shareable Dishes at JOEY Bellevue
JOEY Bellevue offers customers delicious steak, seafood, and small-plate sharable options. This modern upbeat restaurant is open for indoor dining but also boasts a lively atmosphere outside on the patio.
I stopped in for a late afternoon snack, a fruity frozen peach Bellini, and a veggie lettuce wrap. The lettuce wrap arrived with several iceberg lettuce leaves, wok-fried vegetables, peanuts, crispy noodles, hoisin oyster sauce, and a sprinkling of cilantro.
Shopping Until You Drop
No retreat in Bellevue is complete without some time spent shopping. The Bellevue Collection offers an abundance of high-end stores available for your shopping pleasure. Whether you are looking for designer clothes, jewelry, decor, or technology, odds are you will find what you desire.
Expanding Your Mind in Bellevue
The Bellevue Arts Museum (BAM) developed out of an art fair. Due to the COVID-19 pandemic, BAM may not be fully open. However, guests can explore works of art located on the first floor.
Upon entering, it is hard to miss Ko Kirk Yamahira's sculpture hanging from the ceiling. Ko Kirk is famous for tactile artwork created from unraveled canvas. Some say that his work at BAM resembles waves in the ocean or the massive belly of a whale.
Along the back wall, hundreds of white plates with pictures painted in blue are on display. This exhibit, called "The Last Supper," belongs to Julie Green. Julie has done extensive research into the final meals requested by inmates on death row.
The overall production creates a somber tone, and yet the paintings of food on the individual plates offer some whimsy in what was requested; some inmates asked for steak or seafood, while others chose pizza and M&Ms.
Enjoying the Outdoors near Bellevue
Although Bellevue has many indoor places to enjoy, don't miss savoring moments in the sunshine at the outdoor attractions while on retreat in Bellevue.
Explore Meydenbauer Bay Park
Meydenbauer Bay Park boasts a quiet beach with a supervised swimming area.
Pack a picnic and bring a blanket to relax on the grassy knoll, or lie down on the warm sand near the water. A great picnic basket for a day at the beach is the Picnic Time Vulcan All-In-One Propane Grill/Cooler. It includes a small BBQ grill, cooler, and utensils in one easy to carry pack.
Wander in the Bellevue Botanical Garden
Another terrific outdoor space is the Bellevue Botanical Garden. Take a respite from the direct heat of the sun and wander the 53 acres of forest, wetlands, and cultivated gardens.
The garden, divided into eleven main sections, features a variety of trees and plant life. The Ravine Experience follows a one-third-mile-long nature trail through the forest leading to a 150-foot-long suspension bridge.
Visit the Yao Garden by first entering the traditional Japanese gate and then enjoy the beautiful water features. This quiet space is ideal for meditating and marveling at the colorful azaleas, rhododendrons, and Japanese lanterns.
Be sure and meander through the entire garden as each section offers unique and surprising features. If you are inspired to take your experience home with you, you can create your own Japanese tea ceremony. Get the tools you need here.
I wandered down a path and discovered what looked like the door to a hobbit house hidden behind a tree. You never know what treasures lie around the next corner.
Making the Most of Your Retreat in Bellevue
Visits to famous cities like Seattle and New York are fun but can be overwhelming. Sometimes it is nice to spend time in smaller cities and towns where you can take things a bit slower. Visiting those lesser-known cities and towns offers the perfect chance to discover the local flavor and ask residents where they like to go and what they enjoy doing.
There is much to do and see in Bellevue. Book a trip to visit this vibrant city featuring upscale shopping opportunities, a diversity of restaurants, and spectacular places to play outdoors. You will definitely appreciate taking the time to head out of Seattle and experience an upscale retreat in Bellevue.
Be sure to check out Wander for more great things to see and do while visiting Washington.
---
As is common in the travel industry, the writer was provided with accommodations, meals, tours, and other compensation for the purpose of review. While it has not influenced this review, the writer believes in full disclosure of all potential conflicts of interest.