The concept of bed-in-a-box is finding its way in the industry as more and more people applaud the technology. In fact, as of now, the notion constitutes more than 30% of the mattress industry. Some people fancy the idea and consider it economical on space.
Others just love to open their package and watch the bed unroll and expand to what it should be—I mean, who doesn't love some act of 'magic'. A couple of brands have therefore taken it upon themselves to take this idea as their primary form of selling their beds. The majority of customers who go for this option end up recommending the same to friends and through online reviews; it is, after all, a somewhat new and exciting concept.
All You Need to Know
Buying mattresses, especially the best from the most trusted brands, comes with some challenges. Among them, most mattresses are challenging to handle—especially during delivery. You obviously don't want to start doing calculations on how your bed is going to fit through your own door. You want the utmost ease from the purchase to the delivery and even in setting it up in your home.
The mattress in a box concept, however, is usually compressed and vacuum-sealed in a box making it occupy the minimum space possible. This tends to make shipping and setting up much easier. Purple mattress is one such brand that has maximized this concept. From the very large King and Queen sizes to the relatively smaller Full and Twin sizes, Purple technology promises to offer customers the best experience.
Wander With Wonder contains affiliate links and we sometimes receive complimentary products and services for review. While it has not influenced this review, we believe in full disclosure. If you click through and make a purchase, we may earn a commission, at no additional cost to you. We thank you for your help — it is what keeps Wander With Wonder bringing you great content.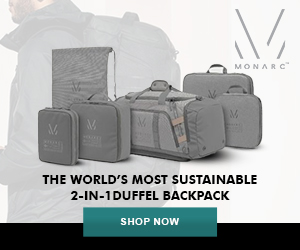 As one of the pioneer internet mattress brands their process is incredibly simple. You simply place your order online, have it delivered to your doorstep, take it to the room you want the mattress, unwrap the plastic wrapper, and watch Houdini's magic unroll before your very eyes.
So How Do You Benefit as a Customer?
Plenty of reviews of mattresses in a box generally show how customers approach this with a positive light. To start with, there are no showrooms since most of the orders are done online. Hence, the top-rated brands such as Purple will offer every buyer a sleep period of more than 3 months to enjoy the product. If you fail to get the satisfaction you hoped for, you can return it at no extra cost and are assured of a full refund.
Other than convenience, each mattress in a box is found to be relatively affordable when compared to their traditional counterparts. This is in part because the hassle has been removed for both you and the company.
Finally, these mattresses are designed to integrate with all your sleeping needs. Whether you want a firm feel to offer support to your stomach and back, or you want the soft-foam touch that contours with your side, you are fully covered. In addition to the convenience, Purple offers you a 10-year warranty on each purchase you make. I mean, there's just no end to the benefits you accrue with this delight!
---
This is a sponsored article written for Wander With Wonder. We often provide paid content from sponsors we believe can offer great service to our readers.