Everyone wants a long sound sleep; only a few do all it takes to achieve this. What does it take to get the beauty sleep that we so envy in babies? The answer is simple—get a bed that makes you forget all your problems.
Unfortunately, many sleepers continue for a long time with disturbed sleep, back and neck pains. In the long run, this can result in permanent disorders. Choosing a mattress that is recognized and respected, and gives you a chance to test the mattress without fear of wasting money, becomes extremely important. Let's take a look at Puffy reviews and coupons and see why that brand is receiving so much love.
1. Variety of Sleepers
Puffy can offer its buyers a wide range of choices to meet their sleeping techniques. The firmness levels offered by a Puffy bed fall on a medium scale, making it ideal for people with various sleeping positions. Back sleepers seem to derive maximum pleasure from this product while some side sleepers complain about hardness.
Wander With Wonder contains affiliate links and we sometimes receive complimentary products and services for review. While it has not influenced this review, we believe in full disclosure. If you click through and make a purchase, we may earn a commission, at no additional cost to you. We thank you for your help — it is what keeps Wander With Wonder bringing you great content.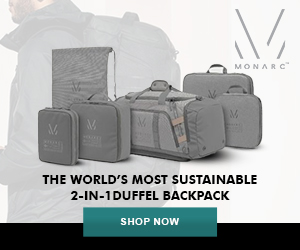 2. Free Delivery in a Box
Have you heard of the bed-in-a-box idea where all the pressure is removed from the mattress so it fits into a box for easier delivery? Many consumers seek out beds that offer this exclusive technology due to the ease in handling. All you need to do is unpack it in the room you want it in and watch it unfold.
3. Trials and Warranty
Puffy offers all their customers a 101-day free trial period. Even the very skeptical customers rarely return the beds after purchase—the deal just gets better after each night. What's more, buyers get to enjoy a lifelong warranty with this site. No need to worry!
4. The Empathetic Appeal
Puffy ensures that you're not the only one who benefits from your purchase. The company is one of the few in the mattress industry who endeavors to give back to the community. They support needy children by offering them free beds. Buying from such a brand makes you a part of that child's growth and development—who doesn't want that?
5. Amazing Blend of Materials
Puffy is an all-foam mattress constructed with different layers for various purposes. The bed promises its users a night of cool sleep since there is proper aeration between the foam layers.
If you have been looking for that mattress that will appeal to your every need, this is it. You just can't get enough of a Puffy bed. Find the sleep bliss you've been missing by puffing-up your room with the very best.
---
This is a sponsored article written for Wander With Wonder. We often provide paid content from sponsors we believe can offer great service to our readers.