Paulette Beverly Hills was one of those finds that brought a smile to my face. Just a short walk from Rodeo Drive in Beverly Hills, I wandered across a little shop filled with rows of colorful little cookies. Macarons. The French version of what we Americans call macaroons. These are not those processed coconut cookies. Paulette creates handcrafted, delicious little almond cookies wrapped around scrumptious, soft ganache fillings. You can even order them online to enjoy at home!
Paulette is the brainchild of owner Paulette Koumetz and award-winning French pastry chef Christophe Michalak. Made fresh each day, these classic French cookies have become famous for their delicacy and unique character. They are soft with just a little crunch, the ganache in the middle creamy and full of flavor.
Paulette features 12 macarons daily, including classic choices and a selection of seasonal varieties. The macarons are all certified Kosher dairy. The flavors are extraordinary and made even more fun by the beautiful array of colors arranged brilliantly in the all-white retail shop with big glass windows.
As is common in the travel industry, Wander With Wonder sometimes receives complimentary products and services. Wander also earns income from ads and affiliate links on our site. Some of those links are for Amazon. As an Amazon Associate, Wander earns from qualifying purchases. None of these practices influence our reporting, but we believe in full disclosure. If you click an ad or affiliate link on our site and make a purchase, we may earn a commission at no additional cost to you. We thank you for your help - it is what keeps Wander bringing you great content. For further information please visit our
legal page
.
The available flavors are: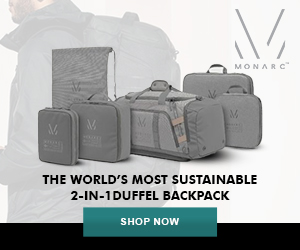 Classic caramel
Caribbean chocolate
Coconut
Colombian coffee
Lemon
Madagascar vanilla
Sicilian pistachio
Sweet wedding almond
Earl Grey tea
Violet cassis
Seasonal rose
Seasonal pineapple and coconut
Seasonal passion fruit
My favorite was the rose macaron, with rose ganache and raspberry jam, but you don't have to choose just one flavor.
You can select a flavorful and colorful bouquet of macarons. There are several choices:
Individual macarons for $1.60 each
Mini-box of 2 macarons for $4 (minimum mail order of 10 macarons)
Gift box of 12 macarons for $19
Gift box of 24 macarons for $36
5-tiered tower of 60 macarons for $106 (ideal for a party centerpiece)
I even found the colorful boxes — in the signature fuchsia, chartreuse, taupe, and aubergine — fun and inviting.
You can stop in the store to shop for your macarons, or go online to http://www.paulettemacarons.com to place your order for either store pick-up or overnight shipping. After you purchase your macarons, pop them in the refrigerator and they will keep for about 3 days. Just bring them to room temperature for about 10 minutes before serving.
I'm completely captivated by these lovely little Parisian cookies I discovered in Beverly Hills. I'm definitely going to be a mail order customer of Paulette Beverly Hills. If you happen to be in the San Francisco area, Paulette has recently opened a new shop there. Located at 437 Hayes Street (415-864-2400), it also serves fine teas and coffees.
Click here for more great things to love about Beverly Hills.
Paulette Macarons Beverly Hills
9466 Charleville Boulevard at Beverly Drive
Beverly Hills, CA 90212
310-275-0023
http://www.paulettemacarons.com
Monday-Saturday, 10 a.m. – 6 p.m.