Are you ready for a paranormal adventure? If you believe spirits haunt the places they inhabited during life, visit one of our favorite haunted hotels with potential spooky encounters.
If you believe spirits haunt the places they inhabited during life, visit a haunted hotel that offers comfortable accommodations and potential spooky encounters. These are some of my favorite haunted hotels and the paranormal activity that made each one memorable.
Historical Haunting in Florida
Many people don't realize that St. Augustine, FL is more than 450 years old. That leaves plenty of great buildings for hauntings. I once stayed at St. Augustine's St. Francis Inn Bed and Breakfast. The primary structure at this Southeastern U.S. haunted hotel is more than 200 years old and it definitely hosted ghosts.
A poltergeist seemed bent on mischief during the second night of my stay. I could not turn off the overhead light in my room no matter how hard I tried. And our press group had returned to the privately-owned hotel too late for any staff to be on duty. I was so grateful to have a sleep mask with me!
As is common in the travel industry, Wander With Wonder sometimes receives complimentary products and services. Wander also earns income from ads and affiliate links on our site. Some of those links are for Amazon. As an Amazon Associate, Wander earns from qualifying purchases. None of these practices influence our reporting, but we believe in full disclosure. If you click an ad or affiliate link on our site and make a purchase, we may earn a commission at no additional cost to you. We thank you for your help - it is what keeps Wander bringing you great content. For further information please visit our
legal page
.
Be prepared by purchasing your own paranormal detection kit.
Haunting in New Mexico
During a trip to Ojo Caliente Mineral Springs, Resort & Spa, a haunted hotel near Santa Fe, New Mexico, my writing companion asked me to photograph a swing and an Adirondack chair at the 1917 hotel. She first added small items such as sunglasses or a scarf. I didn't see any orbs in my finished photos of this Southwestern haunted hotel. But several passed through my visual field as I created the images.
Note that Ojo's 1800s bathhouse was destroyed in a 2020 fire, resulting in closure of this property. The renovated resort should welcome overnight guests again, by early August.
Common Categories of Spirits
It helps to have an idea of what to look for when you visit a haunted hotel. There are several common categories of spirits that you might encounter.
Apparition
An apparition is a ghost, specter, or phantom that resembles a supernatural appearance of a person or thing.
Ecto-Mist
The precursor to apparitions is a swirling white or gray mist or fog known as eco-mist. These mists often appear in graveyards, or at battlegrounds and other historical sites.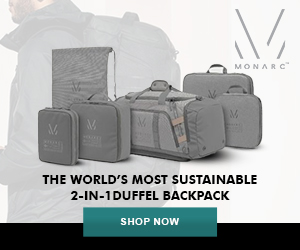 Funnel Ghosts
With the shape of a swirling funnel or spiral of light, funnel ghosts are often associated with a cold spot in an old building.
Interactive
Interactive spirits may become visible, such as an unexplainable face in a mirror. They may verbalize in conversation or make additional noises. Others may tap your shoulder or otherwise touch you. Occasionally, an unexpected odor such as perfume or cigar smoke will let you know they are there. These spirits may include poltergeists, known to make noises and move or knock things over.
Orbs
Orbs are glowing balls of light that most often appear in photographs but may occur in your visual field instead.
Orbs may appear and disappear in photographs. Note this in the two photos of the haunted Greystone Mansion in Beverly Hills. The photo on the left shows no orbs, while the one on the right—taken just seconds later—clearly shows an orb that was not visible to the naked eye.
Midwestern Haunting in Excelsior Springs, Missouri
The Midwest US might be filled with wide-open plains, but there are also some great ghost stories waiting for you as you explore. In Western Missouri, you can check out the 1912 The Elms Hotel & Spa.
The hotel has hosted celebrities and politicians since it opened. Gorgeous original stone and gables create an almost regal façade. The lobby floor tiles, woodwork, and light fixtures reflect the hotel's original appearance. The modern design infuses the renovated guest rooms and spa.
The site of devastating fires in 1898 and 1910—although there were no fatalities—this haunted hotel in the Midwest apparently hosts friendly ghosts. Although I did not personally encounter any, a spirit who wears 1920's clothing has been known to communicate with housekeeping staff. Another spirit appears to be a gambler involved in illegal Prohibition activities.
Featured on a 2013 episode of SyFy's Ghost Hunters, the hotel has sufficient paranormal activity to offer a Paranormal Package for guests.
Another Haunted Midwestern Hotel in Wichita, Kansas
From its 1922 opening, the solid brick Drury Plaza Broadview Hotel was a favorite stop for Chisholm Trail travelers. Famous visitors to the Wichita, KS hotel included Al Capone and Charles Lindberg. During Prohibition, the hotel also housed a speakeasy. Alcohol flowed freely each evening, and everyone enjoyed themselves.
One night a businessman named Clarence, and his wife, arrived for a night's stay. But when Clarence found another man with his wife, he shot the man before falling to his death from the eighth floor. Since that time, it has become known as a Midwestern haunted hotel.
I did not meet Clarence's ghost. However, others have wondered if he causes phones to ring repeatedly, or makes curtains stick to the ceiling. They also wonder what explains the sound of wings flapping, down a long, empty hallway. Or apparitions dressed in 1920's clothing.
Gorgeous Haunted Milwaukee, Wisconsin Hotel
Stunning décor from the 1800s, Victorian art, and a carved plaster fireplace fill public spaces at The Pfister Hotel, which opened in 1893. So do friendly spirits. In fact, this property is considered one of the Midwest's and the nation's most haunted hotels. Sadly, I did not encounter any spirits during our brief tour.
But professional baseball and basketball players who have stayed here talk about televisions switching off and on by themselves. They have also heard knocking sounds in the hallway, or behind the bed, and even disembodied voices. In addition, guests have seen an apparition of an elderly man walking down the hall. Perhaps Charles Pfister is checking on his hotel in the heart of Milwaukee.
Luxury Meets Paranormal at This San Antonio, Texas Hotel
San Antonio, Texas has a long history, filled with several haunted hotels. Built in 1909, The St. Anthony Hotel is again full of crystal chandeliers and antique furnishings following a 2013-2015 renovation. Long a celebrity magnet, the hotel also attracts plenty of paranormal activity. Nobody has determined what spirits inhabit this South-Central haunted hotel, but several regulars 'live' here.
I saw no ghosts during my visit. Yet others have seen an apparition of a woman in a red dress that appears in hallways and the women's bathroom. Doors in the Men's Locker Room open and close without explanation and a deadbolt has spontaneously locked in the ballroom. On the 10th floor, people have heard footsteps behind them. And a ghostly man in a dark suit sometimes rides the elevator to this floor before disappearing.
Related Articles
Are you ready for your own paranormal adventure? Check out these haunted hotels on Wander. We also offer suggestions for other historic hotels across the US and around the world. And then cross your fingers. You never know when or how these spirits may show themselves.
Paranormal Activity Adds Excitement in These Haunted Hotels