The Southwestern United States is known for rugged, wide-open spaces. Escaping everyday life and exploring the grandeur of the Wild West is a uniquely American experience. One of the best ways to see what's off the paved highways is on a four-wheel-drive adventure. Here you can explore five of the best areas for off-road adventures in the Southwest.
Palm Springs, California
Palm Springs, California is a perfect spot for outdoor adventures with its year-round sunny weather. With so much open space, you can explore a variety of terrains just a few minutes' drive from the city.
The San Andreas Fault runs the length of California, and the canyons surrounding the fault near Palm Springs offer some great off-road adventures. You can arrange a local guide, hop into a four-wheel-drive vehicle, and spend hours exploring canyons and crevices teeming with flora and fauna. Keep your eyes open for bighorn sheep, jackrabbits, bobcats, and the Coachella Valley fringe-toed lizard. A highlight of touring the fault and its canyons is to watch water bubbling up from a deep underground aquifer.
As is common in the travel industry, Wander With Wonder sometimes receives complimentary products and services. Wander also earns income from ads and affiliate links on our site. Some of those links are for Amazon. As an Amazon Associate, Wander earns from qualifying purchases. None of these practices influence our reporting, but we believe in full disclosure. If you click an ad or affiliate link on our site and make a purchase, we may earn a commission at no additional cost to you. We thank you for your help - it is what keeps Wander bringing you great content. For further information please visit our
legal page
.
To experience the night sky as you only can in the Southwest, take a nighttime off-road excursion to the San Andreas Fault. Start the adventure in daylight so you can still take in the rugged landscape. But when the sun sets, enjoy the real magic of your vantage point away from the city lights as thousands of stars emerge.
Another fun option is to head to Joshua Tree National Park. As you make your way into the national park, keep your eyes open for bighorn sheep and eagles circling above as you explore the rocky terrain.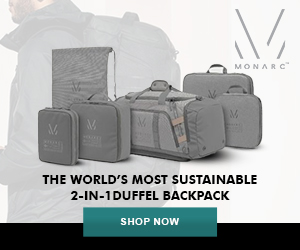 Sedona, Arizona
Sedona might only be two hours north of Phoenix, but it feels as if it's a world away. The majestic red sandstone rocks offer great opportunities for off-road adventures. Guests have been hiring guides to help them explore for more than 50 years.
One of the most popular tours is along Soldier's Pass, which takes you on a rugged and historic trail, the same one traveled by General George Crook during the Apache campaign in 1871-72. Along Soldier's Pass you'll see some of Sedona's most famous rock formations, including Coffee Pot Rock, the three guardians of the Apache's Seven Sacred Pools, the pools themselves, and Castle Rock, which also is known as Sphinx Rock, depending on the angle you view it from.
Other off-road adventures take you through a scenic wonderland surrounded by seven majestic canyons into historic Dry Creek Basin where you can relive early cowboy days with tales of murder and moonshine at the old Van Derin cabin. Don't forget the camera!
Las Vegas, Nevada
Las Vegas is so much more than "The Strip," and getting off-road is an ideal way to experience the surrounding Mohave desert. For a relaxed excursion, if you are only staying for a short time, head to Red Rock Canyon National Conservation Area. Although it's only about half an hour from The Strip, most visitors never see this part of Vegas. Those who want to start their off-road journey on the tame side can take a casual drive along the 13-mile scenic loop with the beautiful Wilson Cliffs as a backdrop. More adventurous visitors can book a guided off-road tour of Rocky Gap, once a pioneer trail and now only accessible by four-wheel drive.
Valley of Fire State Park, a 42,000-acre park with beautiful red sandstone rock formations about 50 miles outside Las Vegas, also is a favorite for all-terrain enthusiasts. Here you can check out the breathtaking slot canyon at White Domes Trail or take a short hike to Elephant Rock.
Superstition Mountains, Arizona
The Superstition Mountains, about 50 miles east of Phoenix, Arizona, tower just off the city's horizon and hold much myth and, well, superstition. This rocky country in the Sonoran Desert is part of the Tonto National Forest. Filled with dry riverbeds, cacti, and rugged mountains, legend has it that the Lost Dutchman gold is hidden somewhere in the hills.
While plenty of people head into the Superstitions alone, the wild beauty can be challenging for the inexperienced off-roader. A better option might be to hire a local tour company that will let you explore the wilderness without worry. Here, it's easy to visualize the land as it was a century ago. Your desert adventures will take you past the mighty saguaro, prickly pear, and perhaps even a rattlesnake or two as you explore highlights such as Weaver's Needle, Blacktop Mesa, and Miners Needle.
Lost Dutchman State Park, located at the foot of the Superstitions just outside Apache Junction, is an ideal base for exploring the area. The park has day-use picnic areas, fire pits, campsites, RV hookups, and showers. If you want to leave the car behind for a bit and take to the hills on foot, there are several hiking trails that start inside the park.
Moab, Utah
Southeastern Utah is a great destination, about a seven-hour drive from Phoenix. Moab is a haven for off-road bicycle enthusiasts, but those who want to hop into a 4×4 will find some great trails with spectacular scenery. The Colorado River winds its way through Moab, and within five hours of Moab are five of the country's most popular national parks: Arches, Canyonlands, Capitol Reef, Bryce Canyon, and Zion.
Several guided off-road tours can take you into the backcountry to explore trails and canyons. You can supplement your all-terrain adventures with an afternoon of rafting, playing on sand dunes on an ATV, or even taking a helicopter flight over the parks.
For those who want to conquer the outback but do not own a four-wheel-drive vehicle, consider renting a Jeep in Moab and set out to explore one of the nearby trails. Nothing can compare to the exhilaration of bumping along a trail and coming upon a dramatic vista across the red rocks. A fun, moderately difficult trail is Gemini Bridges, which begins about 10 miles north of Moab and offers astounding views across Arches National Park.