On a road trip through Northern Arizona, we spent the day at Sunset Crater and Wupatki National Monuments, both located a short drive east of Flagstaff. While Sunset Crater is a geological wonder with lava flows around a huge cinder cone, Wupatki is a conserved area rich with Native American archaeological sites. Both have easy-to-walk trails, stunning photo ops, and fascinating cultural and natural history to learn about. You can start your northern Arizona road trip from Flagstaff, a half-hour away, or even from the Phoenix area, which would give you a 350-mile round trip.
To add even more depth to your trip, get the book Roadside Geology: Wupatki and Sunset Crater National Monuments to take with you.
Entry fees are similar to most national parks and monuments. The cost to enter is $25 per car and the fee covers both monuments. Federal interagency passes, such as the Senior Pass, are accepted at the monuments. In fact, I purchased my coveted Senior Pass at Sunset Crater as soon as I hit the magic age of 62! If you watch the National Parks calendar, you can find out which days offer free entry.
Due to Covid-19 precautions, hours, services, and visitor center openings may be affected. Check the national monument websites before going. Respect social distancing on trails, carry hand sanitizer, and wear a mask if you cannot socially distance.
Wander With Wonder pages may contain affiliate links and we may receive commissions for purchases you make through links on the site. Wander is an Amazon Associate. As an Amazon Associate, Wander earns from qualifying purchases. There is no additional cost to you for these affiliate links.
Sunset Crater National Monument
Your first stop on your Northern Arizona road trip is Sunset Crater National Monument. The visible cinder cone at Sunset Crater is the crater's rim, all that is left of a mountain that erupted around 1085. The people living in the area relocated to the nearby high desert where the soil was better for crops and the land was not covered with lava and ash.
As is common in the travel industry, Wander With Wonder sometimes receives complimentary products and services. Wander also earns income from ads and affiliate links on our site. Some of those links are for Amazon. As an Amazon Associate, Wander earns from qualifying purchases. None of these practices influence our reporting, but we believe in full disclosure. If you click an ad or affiliate link on our site and make a purchase, we may earn a commission at no additional cost to you. We thank you for your help - it is what keeps Wander bringing you great content. For further information please visit our
legal page
.
When you visit, one of the most fascinating things to do is to walk the Lava's Edge Trail or the Lava Flow Trail. Part of the Lava Flow Trail is wheelchair accessible. You can see the edge of the lava flow, pick up a piece of lava full of holes, and marvel at how light it is. This is also where you can get some great photos of plants contrasting with the dark lava.
On the Lenox Crater Trail (a more difficult hike) you'll walk in the pine forest and get good views of Sunset Crater Volcano and the Bonito Lava Flow. From the top, you have views of the San Francisco Peaks. You can't really climb Sunset Crater but on this trail, you'll have the experience of walking inside a cinder cone.
Because the lava rock can be tough on shoes and is unstable, wear day hikers with good soles when going off any concrete trail. There are some trails on the portions of the park that are on National Forest land that allows dogs. Otherwise, pets are not allowed on national monument trails.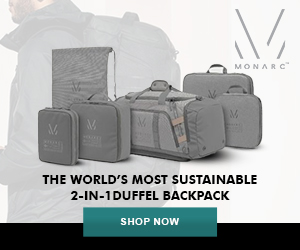 Wupatki National Monument
As you continue your Northern Arizona road trip, keep going about 20 miles past Sunset Crater and you'll find Wupatki National Monument. Each of the national monuments has its own Visitor Center, ranger programs, shop, and bookstore.
Wupatki Ancestral Lands
The vistas on the way to the fascinating stone-walled pueblos at Wupatki are very different from the pine-studded lava lands of Sunset Crater. As you drive, you'll look out over high desert land where the early indigenous people lived and gathered food and materials for their homes. Later inhabitants farmed the valley.
There is evidence of humans living and passing through this area more than 10,000 years ago. In the 1100s, people moved to the area, most likely after the eruption of the volcano covered their farmlands with lava and they found that the ash was not conducive to growing crops. Large pueblos became population centers and multi-story structures made from local rock masonry were cultural centers as well as places where families lived.
Traders came through the area, leaving evidence of shells, turquoise, and even parrots. Around 1250, the people moved on, although according to my Navajo guide the day I visited, their spirits are still there today. These are not ruins. These are revered ancestral sites that were centers of pueblo life 900 years ago.
In 1938 Courtney Reeder Jones moved into one of the pueblos in Wupatki with her new husband. Read her letters to family and friends in the book Letters From Wupatki. The book provides a unique perspective on the pueblos, the environment, and the people.
Walking the Pueblo Trails
There are a number of pueblos inside the monument. The trails to Wupatki (the largest), Wukoki, Citadel, Nalakihu, Lomaki, and the Box Canyon Pueblos are relatively easy to walk. In some areas, you can climb onto the lime and sandstone walls and get territorial views including the magnificent view of the San Francisco peaks from Wukoki.
Local Native Americans often opt not to walk on the walls or in the rooms of the pueblos out of respect for their ancestors. If you stay on the designated pathways and refrain from littering, you will be fine and your presence will be considered respectful.
Perhaps the most impressive site is Wupatki where the main stone structure once was a 100-room four-story home and cultural center. The limestone, sandstone, and basalt rock walls are still standing and are evidence of skilled stone masonry.
Part of the Wupatki trail is wheelchair and stroller friendly but not rated accessible primarily due to the incline. You can, however, get a great perspective of the building from the parking area that overlooks the site.
Trails are open from sunrise to sunset. Dogs are not permitted on monument trails.
When You Plan a Northern Arizona Road Trip
In the winter, it does snow in northern Arizona. You'll want to check the Sunset Crater and Wupatki websites for weather conditions and closures. When you dress for the visit, wear layers and pack water. At Wupatki, especially, there is no shade.
There are no food concessions but there are some great picnic areas including the Doney Picnic area, also on US 89, where you can take a walk, enjoy your picnic and get a view of the Painted Desert in the distance. (Drive 34 miles to the north end of Wupatki Loop Road and turn east 9.5 miles to find the picnic area.) You can find detailed driving details for the Sunset Crater-Wupatki Loop Road here.
Seasonally, and as scheduled, there are ranger and volunteer-led hikes to more remote sites.
After your northern Arizona road trip, consider some time in Flagstaff where they have a great beer scene, Babbit's Outdoor Store, and a chance to drive part of historic Route 66.
For more things to do and see in Arizona see these articles by Wander writers.