Have you been cleaning out photos while you were home this spring? Maybe you're longing to finally hang that photo you took on your bucket list trip a couple of years ago. You can get those photos out of the cloud and onto your wall with Mpix. I ordered an Mpix acrylic print and love it.
What is Mpix?
Mpix is a US-based company. They began as a photo lab in the small midwestern town of Pittsburg, Kansas. But this is a photo lab that goes far beyond printing photos. They realized that photos tell a story. They tell an individual story and how you want to show off your photo tells your personal story.
You have a ton of options with Mpix. You upload your photo to the website, and then you can touch it up, crop it, make edits. Once you have the photo the way you want, then the real fun begins—you determine how you want to display it.
You can choose these options from Mpix: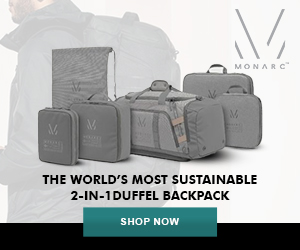 My Mpix Photo
I chose an Mpix acrylic print. I had taken a photo several years ago in the bayou outside of Lake Charles, LA of an alligator. My sister was creating a photo wall during the COVID-19 pandemic while sheltering at home and she loves alligators. It seemed an ideal gift, so I chose the 8″ x 12″ acrylic print.
We were thrilled with the way the print arrived. It captured the vivid colors of the original image.
The French Cleat mounting system on the back was very cool. One part of the system is attached to the back of the acrylic print. The other piece has holes and a level so you mount that to the wall and then slip the acrylic over the wall-mounted cleat.
The photo really turned out nicely on my sister's wall.
Getting Your Mpix Acrylic Print
You can order your Mpix photo online. The acrylic prints start at $89.99 for the 8″ x 10″. My 8″ x 12″ Mpix Acrylic Print was $114.99. If you prefer one of the other options, prices vary. Wood prints start at $59.99 for a 5″ x 7″. The Canvas Gallery Wraps start at $57.75 for an 8″ x 10″. A 4″ x 4″ metal print is $24.99. Prices for frames start at $24, with charges for an additional charge for the mat. There is free shipping on orders $35 and over.
When you order from Mpix, you get great quality, the processing time at the lab is usually one or two days, and the shipping is fast and efficient. If you have any questions, the customer service is phenomenal. Liven up your walls with those photos, because they aren't bringing you those great memories when they're stored in the cloud. I love seeing my photo on display and hope my sister enjoys the Mpix acrylic print—and thinks of me every time she glances at it.
---
As is common in the industry, the writer was provided with a sample for the purpose of review. While it has not influenced this review, the writer believes in full disclosure of all potential conflicts of interest.