Nautical interiors are a design trend that has stood the test of time. With such a clean and classic aesthetic, making your home stand out from the crowd can be hard. If you're looking for a little inspiration to liven up your marine-themed space and make you feel as though you live on the seas, read our ideas for creating a nautical-inspired room.
Be Colour Conscious
Blue and white are classic nautical colors but can seem slightly overdone these days. Add some interest to your room by adding soft beige tones with pops of orange or yellow to contrast the blue. Steer away from any garish 'under the sea' themed wallpapers.
Instead, keep your walls nice and simple, pairing a navy feature wall with nude or soft blue tones on the other three walls. If you really love wallpaper look for a watercolor seascape mural, with washes on blues, greens, and greys to add a calming feel to the room.
As is common in the travel industry, Wander With Wonder sometimes receives complimentary products and services. Wander also earns income from ads and affiliate links on our site. Some of those links are for Amazon. As an Amazon Associate, Wander earns from qualifying purchases. None of these practices influence our reporting, but we believe in full disclosure. If you click an ad or affiliate link on our site and make a purchase, we may earn a commission at no additional cost to you. We thank you for your help - it is what keeps Wander bringing you great content. For further information please visit our
legal page
.
Accessorise Appropriately for a Nautical-Inspired Room
Use pops of home accessories to elevate the look of your nautical-inspired room. Think driftwood shelves, a classy marine clock, and some subtly striped cushions. You're aiming for an homage to sailing, not dousing every décor item with images of sailing boats. Add a deep blue rug to your floor to finish the look.
If you prefer a beachy vibe, keep your decoration soft and unrefined. Think shells scattered on side tables, white knitted throws, and imperfect cushions that give the room an organic look. This is a great option for budget-conscious makeovers as you can shop at thrift stores or forage for your own items along the beach.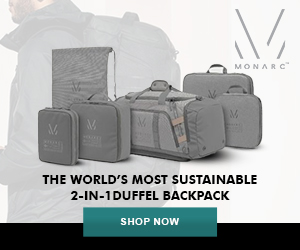 Furnish Your Nautical-Inspired Room
For any nautical-inspired room, the furniture must be wood. Light, sandy driftwood works well for a beachy feel, but a deep oak table is reminiscent of a Captain's office. Pick one tone of the wood and stick with it throughout, otherwise you risk the room looking slapdash and uncoordinated.
If you're decorating a living room then pick your couches and chairs wisely. Deep blues are great as they will not mark easily and will keep the sofa looking fresh. Occasional chairs offset the room well and can be a little more adventurous in taste. Use a contrasting color or a small print on the fabric to add some excitement to the room, rather than have everything in just blue. Mismatched fabrics are a key trend right now.
Nail Your Tiling
Choose a fish scale-shaped tile for a different take on the trend if you're decorating a bathroom or kitchen. Keep the colors away from ocean blue tones and veer towards sea glass colors to modernize the look. This works well on floors or ceilings and letting the shape do the talking (rather than the color) means you can focus on other accents to make the room pop.
Be Creative with Your Nautical-Inspired Room
Use items that are not intentionally made the be home décor for added interest. Why not try hanging a fishing sign or lean an anchor up against the wall? Think outside the box by framing an old 1930s-style swimsuit and using it instead of a painting. If you're a fan of crafting, you can easily repurpose old items into exciting new ones.
Search for a hunk of driftwood, and then sand each end so it sits flat on the floor. Secure a circle of glass to the top and there you have a creative handmade coffee table.
Get Your Lighting Right
Old gold or anthracite lanterns are a great lighting option for a nautical-themed room. If you have high ceilings, suspend them on slightly longer than usual chains so they hang low, highlighting the length of the room. If metal lights aren't your thing, opt for a large wicker ceiling shade that can be matched with lampshades dotted around the room. Bonus points if you pair with wicker furniture!
Consider Your Window Dressings
Make sure your window dressing matches the aesthetic of the room. If you've opted for a beachy vibe, use full-height sheer curtains in a light color that will flutter in the breeze. Pinoleum blinds are a great option if you have a ton of wood in the space. If you've gone for a smart, Captain's office design, then navy velvet curtains will add an air of luxury. If you're looking for something a little lighter, why not a Roman blind with a subtly checked blue and white fabric? Ralph Lauren is the king of resort chic and has some wonderful fabric options for home décor.
Will you be embracing the nautical trend this summer? We hope these tips give you some inspiration while designing your own nautical-inspired room. Let us know your favorite style in the comments!