London's food scene is getting better and better, and the only regret most travelers have is that they do not get enough time to enjoy it all before leaving. To really enjoy London's food scene, you must take up every minute you're in the city to explore its essential dishes. One of the best ways to maximize your time in London is to drop off your bags at one of the many luggage locations of LuggageHero and let them take care of your baggage on your arrival and departure days. That way, you can make the most of London's traditional food scene. Here are some foods that should be on the list for all visitors to London.
Wander With Wonder contains affiliate links. If you click through and make a purchase, we may earn a commission, at no additional cost to you. We thank you for your help — it is what keeps Wander With Wonder bringing you great content.
English Breakfast
No visit to London is complete without enjoying an English breakfast. A typical English breakfast consists of eggs, bacon, baked beans, grilled tomato, and sausage served with toast.
Fish & Chips
Another top recommendation for a traditional London meal is Fish & Chips. This may just be the most traditional British food of all across the world. For Americans, those chips are fries, and the fish, usually cod, is battered and deep-fried. The dish is often served with peas.
As is common in the travel industry, Wander With Wonder sometimes receives complimentary products and services. Wander also earns income from ads and affiliate links on our site. Some of those links are for Amazon. As an Amazon Associate, Wander earns from qualifying purchases. None of these practices influence our reporting, but we believe in full disclosure. If you click an ad or affiliate link on our site and make a purchase, we may earn a commission at no additional cost to you. We thank you for your help - it is what keeps Wander bringing you great content. For further information please visit our
legal page
.
Scones
Scones are a classic British food, and the most common are plain scones with clotted with cream and jam. You often find scones the centerpiece of afternoon tea. Many scones also include raisins of another berry.
Pie and Mash
Pie and Mash is classic comfort food, first introduced by the working class during Victorian times. It is a savory meat pie in a flaky pastry served with creamy mashed potatoes topped with plenty of gravy.
Sunday Roast
Sunday roast is a traditional Sunday afternoon meal that is served at most pubs. It consists of roast chicken, beef, or pork. The meat is served with roasted potatoes, roasted vegetables, gravy, and Yorkshire pudding (see below for details and a recipe). There is often apple sauce or jelly served alongside the dish.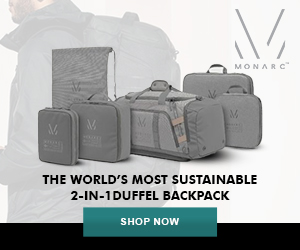 Eton Mess
This delicious yet simple dessert is named after the prestigious boys' school, Eton. Enjoy a wonderful mix of crushed meringue, strawberries, and cream. This is an easy dish to make at home, but it always tastes better in London.
Yorkshire Pudding
This savory pastry is often served with a Sunday Roast. It is crispy on the outside but soft on the inside. For Americans, this isn't the sweet pudding we have in the US. It is a pastry made from eggs, flour, and milk. It looks a bit like a popover, but the crispy pastry with the soft inside is one of the most amazing flavors. These are also something that you can make at home with an easy Yorkshire Pudding recipe.
Sticky Toffee Pudding
The sticky toffee pudding originates in Scotland. Sticky toffee pudding is made of moist sponge cake that is stuffed with chopped dates (or raisins), covered in toffee, and served with vanilla custard or ice-cream. Again, for those in the US, this is in no way like a bowl of pudding. This is a delicious cake that has a texture similar to a Tres Leches cake.
Scotch Eggs
Scotch Eggs were invented in 1738. It is a hard-boiled egg, wrapped in sausage meat, and then breaded. To complete the dish, they are traditionally deep-fried, but can also be baked.
Cockles
Cockles are associated with London's East End. The cheap, staple food has been a favorite for decades now. It is a small type of clam that can be found in some of the tastiest markets of the city.
Beef Wellington
Beef Wellington is a mainstay of London's traditional food scene. A Beef Wellington is made of filet steak, coated in a paté and duxelles—a savory combination of mushrooms, onions, shallots, garlic, and parsley. Once the mixture is ready, and the meat coated, the entire thing is wrapped in puff pastry and baked to perfection. The standard British classic dish is flaky and enjoyed by locals and tourists. You can find beef wellington in some of the finest restaurants in London.
Crumpets
Crumpets are a spongy bread—a cross between an English muffin and a pancake. The batter contains water, flour, yeast, baking powder, butter, and a bit of sugar. Once you make the batter, you cook them on the stovetop like a pancake. After they're made, you can spread butter, jam, or honey on top. They're also great to freeze and pop in the toaster for breakfast. You can find some great recipes for making crumpets at home, but you really must try one when you visit London.
Toad in the Hole
In London, Toad in the Hole is a sausage cooked in a Yorkshire pudding batter. Despite its odd name, the English delicacy remains popular today and dates back more than two centuries. You can usually find it served up with onion gravy and vegetables.
When You Explore London's Traditional Food Scene
You must try out the best of London's traditional food scene. Each one is a real British treat and is simply delicious! Just follow the Luggage storage guide to store your luggage while you enjoy the food and sights of London. Be sure to check out recommendations from our Wander writers for more great things to see during your visit to London and as you travel throughout Great Britain.