London is one of the world's important art centers. The visual and performing arts thrive in the city. For centuries, every style—from classic to contemporary—has enjoyed exhibitions in public and private. Modern art lovers enjoy a dynamic scene in galleries, museums, parks, gardens, and neighborhoods. These are five of our favorite places to experience London modern art.
Modern Art Gallery at the Tate Modern
The shadowy opening at the base of the Tate Modern bears a bright-orange sign, "WELCOME TO TATE MODERN."
Under the sign, a wide entrance slips down and out of sight. Descending into the concrete and steel maw of Tate Modern, you feel ant-sized. The building itself is a massive sculpture filled with art.
As is common in the travel industry, Wander With Wonder sometimes receives complimentary products and services. Wander also earns income from ads and affiliate links on our site. Some of those links are for Amazon. As an Amazon Associate, Wander earns from qualifying purchases. None of these practices influence our reporting, but we believe in full disclosure. If you click an ad or affiliate link on our site and make a purchase, we may earn a commission at no additional cost to you. We thank you for your help - it is what keeps Wander bringing you great content. For further information please visit our
legal page
.
Located on the Thames, Tate Modern is the sixth most visited museum in the world. It is Britain's national gallery of international modern art and part of the Tate Group.
Tate exhibits Britain's national art collection. Acquisitions include art from about 1500 A.D. to the present day. Galleries exhibit work from around the globe, including Africa, Asia Pacific, South Asia, Eastern Europe, Latin America, and the Middle East.
The London skyline, viewed from the Tate Modern, is itself a work of modern art. Contemporary architecture dots the city's skyline. Innovative and fanciful modern designs stand side by side with classic and historic.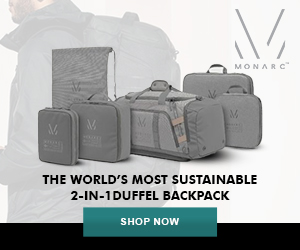 For the best skyline views in the city, visit the museum's Level 9 Restaurant. This dining venue is a contemporary space displaying art and sculpture. The menu features European cuisine, made with fresh and seasonal British ingredients. The views of the skyline are exceptional.
Modern Art in the East End
London has phenomenal street art. The East End is home to contemporary works on buildings, walls, fences, and signs.
One of the best ways to tour the area's busy streets is with an East End of London Food Tour from Eating Europe. You'll devour East End food, history, and street art on one of the best designed cultural tours you will experience.
Take a Modern Art Walk Along The Line
The Line is London's first dedicated modern and contemporary art walk. The project opened to the public in May 2015. There are nine works on the line, with more coming soon.
The route runs between Queen Elizabeth Olympic Park and O2 Arena. It follows waterways and the line of the Greenwich Meridian, the starting point of every time zone, and the separator of east and west.
Explore Cork Street Galleries
Cork Street, a short street packed with art galleries, is to the commercial art world what Bond Street is to jewelry. The Mayor Gallery was the first gallery to open on Cork Street in 1925, selling avant-garde works by artists like Paul Klee.
After nearly a century of fostering talents such as Francis Bacon and Lucian Freud, Cork Street's 22 commercial galleries are still going strong.
Sleep Surrounded by London Modern Art
Spend a weekend exploring the newest art trends while home-based in Central London at Artist Residence London. Only minutes from Victoria Station, the 10-room boutique hotel welcomes visitors with a blend of quirky furnishings and modern art. If you love eclectic luxury, you'll feel right at home here in Artist Residence London.
Cambridge Street, the house eatery, serves three meals a day, open from breakfast until late evenings. Contemporary art fills the café, cocktail cellar, club room, and terrace.
You can immerse yourself in the modern art world during a visit to London. As you explore these five, you'll discover so many more. I discovered pop-up galleries, unexpected art fairs, and special exhibitions, all perfect for experiencing the London modern art scene. Be sure to check out more suggestions from Wander writers about things to see and do during your visit to England.
---
Note: As is common in the travel industry, the writer was provided with a tour for the purpose of review. While it has not influenced this review, the writer believes in full disclosure of all potential conflicts of interest.