You  have already read about 10 amazing experience and 5 wow culinary moments from my visit to Jordan. Now here are a few of my favorite Jordan hotels from a recent trip. From five-star hotels to desert camps to local B&Bs, the country of Jordan has excellent, memorable and affordable places to stay.
Feynan Ecolodge
A vegetarian ecolodge, off the grid in a bioreserve? With adorable resident cats and candlelit rooms? Am I dreaming? No, it's the Feynan Ecolodge, which has appeared on National Geographic Traveler Magazine's list of top 25 ecolodges in the world since opening in 2005.
The 26-room lodge is located in the Dana Biosphere Reserve, the lair of the Nubian ibex and other rare animal and plant species. Getting to the lodge requires a four-wheel drive vehicle. Its off-the-gridness lends itself to stargazing, hiking, and other nature pursuits.
Wander With Wonder contains affiliate links and we sometimes receive complimentary products and services for review. While it has not influenced this review, we believe in full disclosure. If you click through and make a purchase, we may earn a commission, at no additional cost to you. We thank you for your help — it is what keeps Wander With Wonder bringing you great content.
Kempinski Aqaba
The Kempinski Aqaba made me feel like a movie star. So Mediterranean-chic, with breezy white rooms, big private balcony, views of the Red Sea and an artsy lobby.
This 200-room hotel sits in the heart of Aqaba, offering beach, shopping and restaurants within walking distance. But the Kempinski is the sort of place that makes you want to nap in your room or lounge by the pool, rather than trudge around town.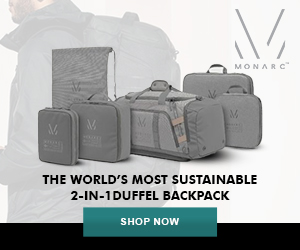 Or dress up glam and pose in the lobby. Soccer fans will enjoy the Black Pearl Sports Bar's Astroturf patio and framed soccer jerseys.
Jordan Valley Marriott Resort and Spa
Beach party Dead Sea style awaits at the Jordan Valley Marriott Resort and Spa! Whether you want to join a Zumba group in the enormous pool or walk down to the beach and float in the salty Dead Sea, this is one of the Jordan hotels that makes the most of its outdoor areas.
The room was perfectly comfortable but hard to remember since the pull to go outside was strong. I especially enjoyed the landscaping, with its sweeping garlands of magenta bougainvillea framing the many stairs down to the sea.
The lobby is also appealing, with soaring ceilings, huge potted bamboos, and a graceful staircase.  This hotel serves an impressive array of people, from vacationing families to wedding parties to business executives. The gym is way better than that of an average hotel and even has a dance studio.
Beit al Baraka
In the northern part of Jordan, close to the Syrian border, Beit al Baraka is a newish B&B serving travelers interested in Jordanian culture and village life. It's not as posh as the Marriott or Kempinski, but has a lot of heart. I especially liked doing yoga in the tiled courtyard and petting Finley, the sweet orange cat with handicapped hindquarters who makes the garden his home.
The breakfast they serve is unreal—an enormous table weighed down with olives, bread, eggplant, eggs, yogurt, preserves, French press coffee and lots of other good stuff. The staff arranges cultural activities in the village for guests, including beekeeping, basket making, and biking.
Petra Marriott
My favorite thing about the Petra Marriott is the view. Fortunately, jet lag screwed up my internal clock so I got up uncharacteristically early. What a sunrise! I watched the pink and orange sky lighten over the dry valley below.
There aren't many trees here, so approximately two million birds were clamoring for a branch on the one tree by the Marriott pool. The hotel has a fancy interpretation of a Bedouin tent that serves drinks and snacks at night. But early in the morning, this lovely tent was all mine as I watched the sunrise and listened to chirping. Bliss.
These are just a few of the wondrous Jordan hotels. I'm sure there are many more. Have you been to Jordan? What were your favorite places? If you need inspiration for planning a trip, check out Visit Jordan's resources. Be sure to follow along on Wander for other articles about Jordan.
---
Note: As is common in the travel industry, the writer was provided with accommodations, meals, tours and other compensation for the purpose of review. While it has not influenced this review, the writer believes in full disclosure of all potential conflicts of interest.