Chocolate is called the food of gods for a reason. There's something seductive about the rich dark texture. Then, take a bite and the flavor comes alive in your mouth — a little sweet, a lot of kick — especially in great dark chocolate. At the heart of any luscious chocolate is cacao (ka-kow), the dried seeds of a South American evergreen tree.
Navitas Naturals is a company that brings organic superfoods to the market. Superfoods are foods that increase energy and enhance health. One of those superfood lines is Cacao, which is great news for a chocolate lover like me.
The organic raw sweet cacao nibs from Navitas are perfect for a snack. The partially ground cacao beans are rolled into raw cacao liquor and mixed with 100% organic sugar cane juice. In addition to being yummy, the sweet nibs — a product of Peru — are kosher, gluten-free, vegan, and raw. A 4-ounce bag sells for $6.99.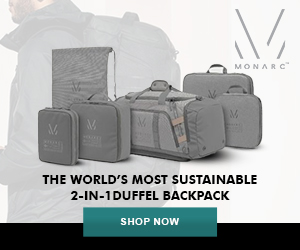 A great way to cook with the chocolate from Navitas is with the cacao powder. The powder is extracted precisely to provide the best quality chocolate. The cacao powder is also certified organic, kosher, gluten-free, vegan, and raw. An 8-ounce bag is $9.99.
Chocolate isn't always just for eating. A great example is the Cacao Lip Balm from Navitas. The lip balm is made from pure, cold-pressed oil of the Cacao bean and makes your lips feel great. I keep a tube by my bed at night and another in my purse. It's perfect for the dry Arizona weather. The lovely aroma of chocolate and a hint of chocolate taste is an added bonus. The lip balm contains sunflower oil, beeswax, raw cacao butter, jojoba oil, rosemary extract, calendula, and Vitamin E. A tube of Cacao lip balm is $3.99.
There are several other products in the company's Cacao line. A full list is available online.
In addition to the Cacao line, the company offers a wide range of other products, including goji, nori, acai, pomegranate, flax, hemp, coconut, and more. You can order Navitas Naturals online at www.navitasnaturals.com or at most natural food stores, including Whole Foods Market. A complete list of retailers is available online at http://www.navitasnaturals.com.
To make a great chocolate dipping sauce, place 1/3 cup Navitas Naturals Cacao Powder, 4 TBSP Navitas Naturals Coconut Oil, 1 tsp Vanilla extract, and 3-4 TBLS maple or agave syrup in a food processor and blend until smooth. Adjust amounts as necessary for desired sweetness and consistency. – Recipe from Katrin Volynsky, Live Pure Now.