If you like chocolate or are thinking about giving it as a gift to someone who does, you've probably visited an online chocolate store or several to place an order or compare options. Chocolates have always been and will continue to be the most popular sweets. Chocolate and love are inextricably linked. In reality, since chocolate is seen as a romantic gesture, more women than men get chocolate as Valentine's Day or birthday gifts.
More importantly, studies show that dark chocolate contains chemicals that reduce heart disease and cancer risk. Looking to buy chocolate online but are unsure how to do so? Maybe you want some additional tips to help you get the most out of the process. Here is a quick guide on how to buy the best sweets online.
Take a Look at the Quality
Not all chocolates are made equal. That is why you should not simply purchase the first alternative that comes your way. The best way to buy the best sweets online is to figure out what kind of chocolate you want. After that, you can research how the company in question produces its product.
As is common in the travel industry, Wander With Wonder sometimes receives complimentary products and services. Wander also earns income from ads and affiliate links on our site. Some of those links are for Amazon. As an Amazon Associate, Wander earns from qualifying purchases. None of these practices influence our reporting, but we believe in full disclosure. If you click an ad or affiliate link on our site and make a purchase, we may earn a commission at no additional cost to you. We thank you for your help - it is what keeps Wander bringing you great content. For further information please visit our
legal page
.
Reputable stores have strong partnerships with top manufacturers worldwide and only purchase high-quality beans to ensure a rich flavor. They often follow stringent procedures to ensure that only the best products reach the market.
Note: This article contains affiliate links. If you click through and make a purchase, we may earn a commission, at no additional cost to you. We thank you for your help — it is what keeps Wander With Wonder bringing you great content.
Extensive Research to Ensure You are Buying the Best Sweets Online
Investigate the manufacturer of your favorite brand. Most reputable chocolate brands, such as Chocolates Torras, give you an option to buy the chocolate from the company's website since many people get instant chocolate cravings. So, if you want to buy chocolate online, all you have to do is go to your favorite chocolate brand website and click away.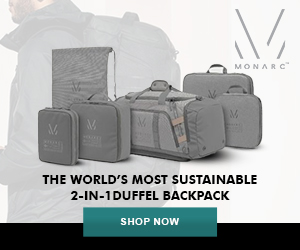 Check Product Availability
You don't want to feel restricted because the store only has a small range of chocolates. After all, you're buying online. A good store will have a wide selection of chocolates to offer you a wide range of options to choose from.
You can also double-check whether the store offers the chocolates regardless of the quantity you order. This way, you can relax knowing that you can order as much as you want.
Time for Delivery
The majority of online transactions will inform you how long delivery will take. If the chocolate is from a different country, several companies can ship it to you. Chocolate cravings are usually immediate, even though delivery takes two days or more when you order chocolate online.
Take the time to determine whether that particular chocolate is what you want. Allow time to make unique requests for that chocolate, such as if you want a message attached to it or a size that will last a long time. Of course, if you really want chocolate immediately and can't wait, you will have to walk to your nearest store and purchase a piece of chocolate.
Consider Price When Buying the Best Sweets Online
Naturally, you have a vague idea of how much money you want to spend on chocolates. It's possible that your ideal store would charge slightly more or less than you expected. In any case, you must be certain that you are getting good value for your money.
Purchasing chocolates online from a reputable retailer like Chocolates Torras can be simple or difficult, depending on your knowledge. However, with this guide, you should be able to get your favorite sweets without difficulty. Be sure to check out all of our favorite chocolate articles on Wander.