Florence, a hidden gem on Oregon's central coast, is tucked between the Douglas fir forests along the Siuslaw River and the wild ocean beaches. Oregon has the biggest area of coastal sand dunes in North America. The wind-sculpted sand drifts, some as tall as 500 feet above sea level, were created from river sand. This ever-changing Sahara-like sandscape was to be the playground for our small group of touring journalists exploring the Oregon coast and ready for an outdoor adventure on the Florence, Oregon dunes.
Riding the Florence, Oregon Dunes
We drove down the winding highway lined with coastal shrubs and trees and pulled into a sandy parking lot. Trees obscured any view of the dunes so we weren't quite sure what to expect. The sign said Sand Dunes Frontier and showed a speeding dune buggy sure to attract the attention of any thrill seeker. While I love adventure, I am not exactly what you'd call a thrill seeker so I was, to be honest, a little nervous.
Sand Dunes Frontier runs dune buggy tours, both fast and slow, along the Oregon National Dunes Recreation Area in Florence, a 40-mile stretch of rolling dunes with a few small lakes.
We were standing in the parking lot when we heard the roar of an engine in the woods. Soon the monster of a yellow-framed dune buggy emerged from the dark woods. The 6-seater buggy with rear-mounted engine had bucket seats with massive seat belts. Scott, our guide and expert driver, handed out tight-fitting goggles to keep spraying sand out of our eyes.
Buckled in and holding on tight, we traveled through the woods on a sandy road and emerged to see a massive sand dune in front of us. Scott gunned the engine and we were off…. climbing the sand dune and looking out over the beautiful, mystical terrain of unending sand.
For the next half hour or so we climbed dunes, sped across them at 55 miles an hour, and teetered over sandy cliffs before descending to the base with tires digging into the sand. We kicked up sand as we sped across the sides of steep dunes, balancing on who knows what… but we remained upright and had the time of our lives.
As we left the dunes, with sand in our teeth and ears, we all remarked that it was a smooth ride. It was safe and comfortable while providing an adrenaline-pumping experience. I loved it!
Surfing the Florence, Oregon Dunes
We now had a sense of both the beauty and the height of the ever-shifting sand dunes. The next stop on our day of coastal adventures was Sand Master Park off US 101. The park is the "World's First Sandboard Park" with 40 acres of privately owned sculpted sand dunes surrounded by 200 acres of public dunes and forest. The park was established in 2000.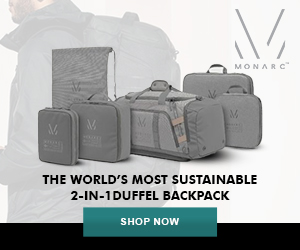 The staff is always busy preparing jumps, giving lessons, and leading tours of the area. Dune Riders International is the governing body for competitive sandboarding worldwide and sanctions three events each year at Sand Master Park.
We walked into the pro shop and were amazed at the range of beautiful equipment, most of it developed onsite. Different types of shining sandboards, gear galore, and even a sandboard bike were on display. I was drawn to the wall of bottled sand, the "Sandbrary," where sands from around the world were labeled and carefully arranged. And, the pros had actually boarded at those places… Egypt, Mexico, Australia.
We were there for a lesson. Our instructor selected boards and we headed out to the dunes. It was explained that sandboarding is very different from surfing or snowboarding. You stand differently and use different muscles.
I opted to roam the dunes a bit on foot and watch two of our group take lessons. I have to say that the instruction was spot on and our students tipped their boards over the sandy cliff and enjoyed the ride down to the base on the first try.
So, in not much time at all, we had learned about two sports, two ways to have an adventure on the Florence, Oregon dune. Both were doable for most ages and abilities. You can rent dune buggies or sandboards and go off on your own, but I recommend a buggy tour with a guide and taking lessons from the pros at Sand Master Park for sandboarding.
Relaxing in Florence with Cocktails and Fine Seafood
After all that excitement on the Florence, Oregon dunes, it was time to kick back and enjoy another side of Florence—the food scene. We headed for Florence's historic Old Town, a little neighborhood of boutiques, souvenir shops and restaurants on the banks of the Siuslaw River. Florence was established by those drawn to the area for bountiful fishing and timber resources. There is a pioneer museum in a 1905 schoolhouse where you can explore this history.
It was in the restored two-story William Kyle and Sons building in Old Town that we discovered a place to relax… Bridgewater Ocean Fresh Fish House and Zebra Bar. It's a place where you can sip elegant cocktails or have a local microbrew accompanied by local seafood, steaks and pasta. It's a classy place with a surprising zebra stripe décor. But don't worry, on the Oregon Coast, you can dress casually.
The service was excellent. We started out with the bar­be­cued oys­ters served on the half shell. They were fresh and locally sourced. The garlic butter and citrus BBQ sauce added a bit of spice. And the coconut prawns with mandarin jalapeño dipping sauce were a hit. I enjoyed a glass of Oregon wine with the appetizers. Others explored the offerings of the Zebra Bar.
It was hard to decide on an entrée, but I was in the mood for good seafood and selected the Hazelnut Encrusted Halibut (they grow the hazelnuts in the area).
The dish consisted of wild-caught halibut filet browned and baked then served over organic garlic smashed Yukon gold potatoes, topped with honey orange bourbon sauce. It was as good as it sounds. Others in our group opted for pasta dishes. They looked great as well.
And, of course, we couldn't turn down a taste of Marionberry cobbler, a local specialty.
After a relaxing evening we retreated to our ocean view hotel, the Driftwood Shores. Some went down to the beach to enjoy a bonfire. After a day on the dunes and an excellent meal, I drifted off to sleep lulled by the sound of the waves. It had been a great day and I looked forward to a walk on the beach in the morning.
When You Go to the Florence, Oregon Dunes
The drive on Hwy 126 from Eugene, Oregon to Florence is winding and scenic. Weather is to be considered when visiting the coast. It is unpredictable. We visited in late April and were pelted by driving rain showers one moment followed by a rainbow and warm sun the next. Dress in layers and wear day hikers or boots with tread for your sandy adventures on the Florence, Oregon dunes.
You'll find more information on the area on the Eugene Cascades and Coast website. Be sure to check out more great things to see and do in Oregon from our Wander writers.
---
Note: As is common in the travel industry, the writer was provided with tour, accommodations, and meals for the purpose of review. While it has not influenced this review, the writer believes in full disclosure of all potential conflicts of interest.