The Hamptons, that East Coast playground of the rich and richer, is not a place you think of for winter frolic.  But, I am about to let the proverbial cat out of the bag.  It's cold. It's quiet. It's gorgeous. And while it's still about the beautiful people, there are fewer of them—and snow and frost are great equalizers. Here are 5 best reasons to visit The Hamptons in winter.
1—People are nicer and everyone wants to share what's happening
Until this year, I had only been to The Hamptons in the summer and basically hung out at the beaches in Easthampton and Amagansett. In winter, there is still a beach and it is magnificent, but a brief glance is enough.  The wind blows hard and dunes are dramatic, dotted with the white stuff.
We got to Bridgehampton to do a friend's cookbook shoot. This was Hillary Davis' fourth cookbook on France and she had decided to shoot it at a friend's house in Bridgehampton. With the blizzard of the century forecast for the third day of our ten-day shoot, we holed up in a beautiful house and soon realized we could work but needed to provision. Our crew was all from California and figured the blizzard thing was just a myth. I, originally from Ohio, knew better.
Wander With Wonder contains affiliate links and we sometimes receive complimentary products and services for review. While it has not influenced this review, we believe in full disclosure. If you click through and make a purchase, we may earn a commission, at no additional cost to you. We thank you for your help — it is what keeps Wander With Wonder bringing you great content.
With plenty of food and wine, we battened down and got some work done….we certainly weren't going anywhere so took the time to plan our days and evenings off…because the wifi still worked.
A little research and we had some direction.  We also realized that maybe, in an uneventful month, our little shoot would be news here on the South Fork's East End.  And, sure enough, Dan's Papers (the bible of The Hamptons), Southampton and Easthampton Press came out to see the crazies who thought a photoshoot in the winter would be fun…of course, we sent plenty of desserts to their press offices.  (Shout out to food writer Stacy Dermont who not only covered our shoot but has done at least five pieces in Dan's Papers since!)
2—Happy Hours and Cheap (for the Hamptons) Prix Fixe Dinners Abound
Maybe we were like a strange species, but everyone wanted to share where to go for the best and the cheapest.  Even the patrons of the nail salon I escaped to mid-shoot let me know that Baron's Cove, Sag Harbor, has a happy hour and is the place to be on Friday nights.  You can find cheap drinks, a great burger for $10 complete with fries and live music on Fridays and Saturdays.  Baron's Cove even has a blue plate special (meat and three) for $22 Sunday through Thursday.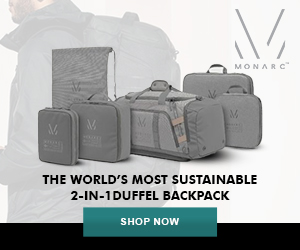 Also in the lovely former whaling village of Sag Harbor is the esteemed—and expensive—American Hotel.  Although frequented by celebrities in the summer months, the off-season is for locals to enjoy free fondue during happy hour as well as oysters for $15 a dozen and a dozen clams for $12.  Drinks are not discounted but the ambiance and local flavor are so worth paying full price…the bartenders, including John and Paul, are classic.
You can get a great prix fixe dinner for $29 at Bobby Van's in Bridgehampton and, when I last checked, Tuesday night was $24 lobster night, complete with sides. They are big on sides for prix fixe dinner.  Also in Bridgehampton, Almond has a $27 three-course meal with excellent menu choices like Hake or Arctic Char for entrées and buffalo cauliflower to start.
In tony Easthampton, stop by the elegant 1770 House, where their Sunday through Thursday $35 prix fixe offers a choice of salads and entrées such as Rohan Duck or Montauk Fluke and a dessert of the day.
3—Wineries are Still Open
I live in Healdsburg (Sonoma County) and our photographer, Steven Rothfeld, is from St. Helena in Napa County so we know a bit about wine and have been in our share of wineries. But, since we had consumed all of the wine in the house during our blizzard lockdown, we went out to restock.
There is a Hamptons Wine Road and, while the wineries are swamped in summer, we had their full attention in January. At both of the wineries we went to, we had the pleasure of having a significant tasting and a visit from the winemaker…maybe we were like the winter celebrities since Madonna, Alec Baldwin, Christie Brinkley, and Jerry Seinfeld were in the city or elsewhere in the world.
Channing Daughters is a charming winery with a bit of history and vines, at over 40 years old, that could be considered "old vines."  I loved that they do a huge variety of wines and I thought the "Scuttlehole" Chardonnay was a great value at $18.  Outstanding, too, is Channing Daughters' and winemaker Chris Tracy's white and red field blends, where they plant the blend they plan to bottle.  I have known a lot of red field blends, especially those planted by early Italian winegrowers, but whites like their Mosaico are kind of cool since they blend Bordeaux, Rhone, and Burgundy varietals.
Wölffer Estate may be the best known Hamptons winery and they have a magnificent chateau where you sit and actually have a personal tasting based on what you want to try. It is not cheap, but it is elegant and the wines are very nice.  But, the best reason to go in December or January is the holiday lights sparkling throughout the property, including twinkle lights strung along the tops of the vineyard rows in front of the winery tasting room's massive windows.
Winemaker Baron Roth makes a variety of wines in his native German style as well as beautiful French blends. Wölffer Estate's cornerstone is the Rosé, which is probably the "quaffer" of choice during high season in The Hamptons.  In fact, the winery sells out of 15,000 cases of the rosé annually.
Note:  We only had time to visit two of the eight wineries on the Hamptons Wine Trail and there are even more on the North Fork of Long Island. Another great option is Duck Walk Vineyard next to the stunning Parish Museum, which features only artists with ties to the East End of Long Island. Jackson Pollack had a home here and he brought some friends.
4—There is NO traffic
Anyone who has tried to get to the Montauk Lighthouse from Sag Harbor knows the pain of sitting in a line of Jaguars and Bentleys in your mid-size rental car with the air blasting and a stream of red brake lights as far as you can see.  If you are not on the beach (within walking distance) then you are planning how to get to dinner or the market without hitting the kind of traffic Angelenos suffer with daily.
In the winter, you glide seamlessly from Citarella's Gourmet Market to Montauk for a lobster roll and fries at swishy Gurney's, take a glance at the Montauk Lighthouse (closed in winter but still impressive), hit happy hour at The Palm in Easthampton and make it to World Pie in Bridgehampton for half-price pizzas on Tuesday.
Two notes. All of the usual suspects for lobster rolls (Lunch, Clam Bar, Gosman's, etc.) are shuttered in winter, so Gurney's is your only, but maybe best, bet. World Pie is a treasure every day with their prix fixe menu and pizza and local beers available until midnight, every night except Christmas!
5—You may get caught in a blizzard and be able to brag to the rest of the country how you survived
We had a blizzard and you didn't.  And we have the harrowing stories and dramatic photos to prove it.
But, as we found out the next day, money is magic when it comes to plowing 18 inches of snow. Roads were clear and MacArthur (Islip-Long Island) Airport was open long before flights took off from JFK or LaGuardia.  That's the beauty of the Hamptons offseason—there's still money! For more information on visiting New York State, see these articles by Wander writers.