In this series of articles, I cover my favorite sparkling wines from around the world and offer guidance so you can pick which ones you want to try. In this article—part 2 of 5—I cover French sparkling wines, including the most famous of all, champagne. I hope you enjoy exploring all the different types of sparkling wines, which can start at less than $15 per bottle. It's great fun to pop the cork for any occasion—because now is the best time for a glass of bubbly.
This article contains links to products for purchase. If you choose to purchase one of these products we may receive a commission for that purchase. These commissions allow us to continue to deliver our experiences to you.
The Sparkling Wine Series on Wander
In this second article in the 5-part sparkling wine series, we talk about the best sparkling wines from France. If you want more information about what makes a sparkling wine, be sure to check out the process in the first article. These are all of the other articles in this series on sparkling wines:
Sparkling Wines of France
France produces some of the most amazing wines, including sparkling wine. While champagne is the most well-known of the country's sparkling wines, it is not the only one. We will examine some of the most popular sparkling wines in France.
Wander With Wonder contains affiliate links and we sometimes receive complimentary products and services for review. While it has not influenced this review, we believe in full disclosure. If you click through and make a purchase, we may earn a commission, at no additional cost to you. We thank you for your help — it is what keeps Wander With Wonder bringing you great content.
My Favorite Sparkling Wine is Champagne
We will start with the most popular sparkling wine—champagne. Contrary to popular opinion, all sparkling wine is not champagne. Only those wines from the Champagne region of France can legally be called champagne. While I enjoy a variety of sparkling wines, champagne is always something that has my tastebuds dancing.
As The Wine Bible states, "For many wine drinkers, champagne is not simply a wine; it is also a state of mind." One of the trademarks of great champagne is very fine bubbles. The tinier the bubbles, the higher quality the wine. These small bubbles—known as the mousse—give it a more creamy feel on your mouth.
The combination of the acid levels, the fine bubbles, and the dosage of about 9 grams makes—for me—that perfect combination. I read once that in a good bottle of champagne, you can have as many as 250 million bubbles.
The Champagne Region
The Champagne region of France is magical. I had a chance to visit a few years ago, touring many Champagne houses. It feels almost spiritual as you wander Champagne. The region, about 90 miles northeast of Paris, includes the towns of Reims, Aÿ, Épernay, and Troyes. The cities have an energy that is not like anywhere else.
The city of Reims with its famed cathedral is the center of Champagne.
The landscape surrounding the cities is filled with gently rolling hills dotted by the white limestone soil, filled with chalk. Under the cathedral are miles of chalky tunnels, built by the Romans. Those dark, chalky passageways—known as crayères—offered a respite for the citizens during the heavy bombing of World War I. Today, those chalky passageways, some as far as 120 feet beneath the surface, help age the great Champagnes.
I found it fascinating that the Champagne caves for Veuve Clicquot and Ruinart were used as war-time hospitals.
There are 15,000 growers and 350 wine firms that create Champagne. There are also 136 cooperatives, or collections of wine growers, who produce some great Champagne. Three of my favorite coops are Dom Caudron, Collete, and Nicolas Feuillatte.
Why Champagne is My Favorite Sparkling Wine
I do enjoy a variety of sparkling wines, but champagne is my favorite sparkling wine. Champagne, made in the traditional méthode Champenois, can only come from three grapes: Chardonnay, Pinot Noir, and/or Pinot Meunier. Some champagnes are a combination of two, or all three while others are one grape. Chardonnay grapes offer crispness and freshness. Pinot Noir adds complexity to the wine. Pinot Meunier is a bit more floral and fruity.
If champagne is only a chardonnay, it is called a Blanc de Blanc. If it is only a Pinot Noir, it is called a Blanc de Noirs. My particular favorite type of champagne is a Pinot Noir Rosé. I believe rosé champagnes offer a unique complexity and the best have a low dosage, making them crisp and fresh. All champagnes have a smell of baking bread with a bit of peach and often berries.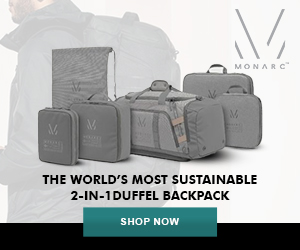 I can pop the top of a bottle of champagne, smell of the yeast, and let the chalky earthiness of the first sip transport me immediately to the chalk-lined caves below the fields in Champagne.
Many people ask if champagnes are like some French wines and grow better with age. Yes! While they have a citrus undertone and bright quality when they are young, they become more complex as they age. If you can hold onto a bottle of champagne for a few years, it becomes more intense with a toastiness to the wine that is not there in newer wines.
Remember to check out part 1 for an in-depth look at how to make sparkling wines and how to decipher those words you hear and see on the labels. Looking for the right way to open the champagne? We cover that there as well.
My Favorite Champagnes
I have been fortunate enough to sample a variety of champagnes, both in the region and around the world. These are my recommendations for you when you are looking for the best Champagne. If you're interested in joining a sparkling wine club, I recommend checking out Vinesse.
Champagne Bollinger
I recently had the chance to sample Bollinger Special Cuvée 007 Limited Edition, released to honor the upcoming James Bond film, No Time to Die. Bollinger, established in 1829, has a reputation for creating complex wines. This Special Cuvée is a blend of all three of the Champagne grapes: 60% Pinot Noir, 25% Chardonnay, and 15% Meunier. It spends three years on the lees and has 7 grams of sugar per liter, making it a brut.
I enjoyed my bottle of Champagne Bollinger. It has fine bubbles and I get the lovely complex flavors of the blend of the three varietals. It has hints of fresh-baked bread, ripe peaches, and a hint of toasted nuts.
Champagne Bollinger has several other great champagnes. I recommend Bollinger Special Cuvee Brut Champagne. This is lovely, well-rounded champagne with that yeasty goodness. It has undertones of black currant but with lovely citrus tones that give it liveliness. It will make your palate alive. It's great alone or with seafood or shellfish. It lists for $90, but you can get it online for less than $63.
Champagne Taittinger
One of the earliest champagnes I tasted was Champagne Taittinger. Back in 1984, my mother and sister flew to Germany, where my husband was stationed in the military. While there, they did a side trip to France, on a tour we arranged for them, driving from Germany to Paris. I had a 3-month-old infant, so I didn't go with them, but they returned with a bottle of Champagne Taittinger. It was the first time I had ever tasted champagne and I fell in love.
Fast forward a few decades, and I felt a surreal thrill to stop by the Champagne Taittinger house in France. There I tasted one of the Taittinger mainstays: Taittinger Brut Réserve.
The Réserve is 40% Chardonnay, 35% Pinot Noir, and 25% Pinot Meunier, blended from 35 vineyards. This light champagne, which ages for at least three years, has a beautiful mousse with lovely little bubbles. It is a gorgeous gold and has the aroma of baking bread and fresh peaches. As it hits your palate, you taste subtle honey with ripe berries. This wine sells for less than $40 per bottle.
For a special occasion, I recommend the Taittinger Comtes de Champagne 2008 Blanc de Blancs. These champagnes are highly anticipated each time the house releases them. Made from the grapes of five villages in a 20-kilometer stretch of land in the Côte des Blancs, the wine is exceptional. A small 5% of the wine is aged in new oak barrels so that during assemblage, it blends for a slight toastiness from the oak. Each Comtes ages for at least a decade. The 2008 aged for 12 years, and you can taste the chalky French soil. At about $200 per bottle, it is definitely something for a special occasion.
Moët & Chandon
I am a big fan of Moët & Chandon. They are the parent company behind Domaine Chandon in the U.S., which I cover in the section on American sparkling wines.
The standard Moët & Chandon is the Brut Impérial and the Brut Impérial Rosé. The Impérial is about $50 while the Rosé is available for under $65. Both are a blend of Pinot Noir, Pinot Meunier, and Chardonnay. They have fine bubbles and a lovely balance. The Brut Impérial has a nice freshness that really pleases my palate. It has a smoky undertone but with the freshness of apples and pears.
I personally prefer the Impérial Rosé, which has a more complex flavor with a bit of toasted nuts and red fruits.
Perhaps the most well-known of the Moët & Chandon sparkling wines is Dom Pérignon Vintage Brut. This is a celebration wine for sure. I was able to sample the 2008 vintage, which aged for additional time. This is lovely, balanced champagne that highlights the minerality of the region. It is a complex wine with a memorable floral note.
When I smell Dom Pérignon, I smell a combination of tropical fruits and springtime in France—a blend of pineapple, jasmine, and lilacs. It has a touch of nuttiness and toastiness, but with a lightness that is so unique to the Champagne region. There is a bit of white pepper at the finish, which is lovely after the citrus undertones. It retails for about $210, but is available online for about $185.
Veuve Clicquot
During my travels in the Champagne region, I was able to tour the Veuve Clicquot caves. It was a great experience, wandering deep below Reims.
Veuve Clicquot has a range of champagnes available, from moderately priced to expensive. The most common is what most people call "Yellow Label". For a more "mainstream" sparkling wine, the Veuve Clicquot Brut Champagne is a nice choice. At less than $60 per bottle, it offers a true taste of the chalky hills of Champagne. There is that traditional yeast aroma of baking bread, with a hint of vanilla. On the palate, it has crisp apple and some subtle lemon tones.
I love the Veuve Clicquot Champagne Rosé. For about $70, this is such a lovely sparkling wine. It always makes me think of the joy of sitting at a sidewalk café in France, nibbling on a light, flaky pastry. This is a blend of all three Champagne grapes: Pinot Noir, Chardonnay, and Pinot Meunier. It smells of sweet baking bread and ripe berries. When I sip it, I get the raspberries and strawberries. There are lovely fine bubbles and it pairs well with luscious strawberries or a roasted duck.
If you want to try one of the lovely vintage Veuve Clicquot champagnes, I recommend Veuve Clicquot La Grande Dame Brut Champagne 2008. The 2008 champagnes have a lovely complexity, and this one is no exception. It has a smooth, silky mouthfeel and you both smell and taste the lovely mix of toasty baking bread and ripe black currants. Most of this complexity is due to the 92% Pinot Noir, but the 8% Chardonnay adds a touch of lightness. The 2008 vintage comes from six grand cru vineyards from the Champagne region. At about $160 per bottle, this is great champagne for a special occasion.
Other Champagnes Worth Note
There are many Champagnes worth trying. It's hard to narrow the list, but these are some of my favorites that you might want to check out:
Ruinart Blanc de Blancs Champagne, has a bit of spice, $75
Dom Ruinart Blanc de Blancs Brut Champagne 2007, very low dosage under 5 grams, a hint of spice, $200
G.H. Mumm Grand Cordon Brut Champagne, Pinot Noir/Chardonnay blend with nice complexity, $45
Krug Brut Champagne Rosé, one of my favorite rosé champagnes with a pale pink color, very fine bubbles, and spice on the finish, $170
Louis Roederer Champagne Rosé 2013, ideal for turkey dinner, it has the chalky minerals of Champagne with strong citrus notes and ripe currants, $68
Cristal Champagne Louis Roederer is also worth noting. This Chardonnay/Pinot Noir has a gorgeous golden color. It consists of the very best fruit from the very best growers and you can taste the minerals from the area in every glass. Cristal Champagne Louis Roederer spends at least six years on the lees and another year after dégorgment. This is one that can easily age for a couple of decades, becoming more golden with age. The price for Cristal starts at more than $300 per bottle.
Crémant: The Other French Sparkling Wine
As I stated at the beginning, Champagne is not the only sparkling wine in France; however, sparkling wines from outside of the Champagne region have other names.
White and rosé wines created using the méthode Champenoise elsewhere in France are known as Crémant.
A good Crémant is an exceptional option to a Champagne. They are a bit softer and less crisp than a Champagne and available at significant savings. The word crémant means creamy, and you get just that—a softer, more creamy wine. A crémant is usually Pinot Noir and Chardonnay like champagne but can include other grapes, depending on the region. Most of the Crémant wines spend about nine months in bottles.
While there are many different Crémant in France, I want to share my favorites.
Crémant de Loire
The Crémant de Loire are from the Loire Valley. Most Crémant de Loire contain Chenin Blanc. Other grapes include Chardonnay, Pinot Noir, Cabernet Franc, Pineau d'Aunis, Grolleau Noir, and Cabernet Sauvignon. These usually range from $15 to $25 per bottle.
For a great Crémant de Loire, I suggest Pierre & Bertrand Couly Crémant de Loire Rosé or Langlois-Chateau Crémant de Loire Brut. Both are priced at about $25 per bottle.
Another reasonably priced option is the Gratien & Meyer Crémant de Loire Brut, which sells for about $20 per bottle. This is a blend of Chardonnay, Chenin Blanc, Cabernet Franc, and Pinot Noir. It has a floral aroma, a beautiful straw color, and very fine bubbles. It is perfect with appetizers or shellfish.
Crémant d'Alsace
The Crémant d'Alsace wines are from the Alsace region of France, close to the Germany/Luxembourg border. This is the most popular French sparkling wine outside of Champagne.
Most Crémant d'Alsace are blends and can include Riesling, Pinot Gris, Pinot Blanc, Pinot Noir, Chardonnay, and Auxerrois. Pinot Blanc, Pinot Gris, and Riesling are the most common in Alsace. Wolfberger is the most popular. I recommend the Lucien Albrecht Brut Crémant, reasonably priced at less than $20.
Crémant de Bourgogne
A Crémant de Bourgogne is white or rosé made from Chardonnay, Aligoté, Melon de Bourgogne, Pinot Blanc, Gamay, or Pinot Noir.
One of my favorite Crémant de Bourgogne is JCB GALA, which is a Chardonnay/Pinot Noir that sells for about $115. However, for an affordable and lovely Crémant de Bourgogne, I recommend JCB No. 69 Rosé. At just $28, this is a fun glass of bubbles. It is 100% Pinot Noir with a light crispness, but very fruity flavors.
Crémant de Limoux
A Crémant de Limoux is white or rosé from Southern France in the foothills of the Pyrenees Mountains. This is the coolest area of the Langoudoc-Roussillion appellation and uses mostly Chardonnay and Chenin Blanc, although some Crémant de Limoux still uses the traditional Mauzac. I suggest the Aimery pictured above or a Gerard Bertrand Crémant de Limoux. Both sell for less than $15 per bottle.
For something a bit more pricey, the Faire La Fête Crémant de Limoux Brut Rosé is about $25 per bottle. This is more coral than pink and smells like the little strawberries you can get each spring in the Langoudoc-Roussillion. It has a lovely acidity. This is a blend of Chardonnay, Chenin Blanc, and a touch of Pinot Noir.
I love a great glass of bubbles. I look forward to hearing about which of these great French sparkling wines and champagnes become your favorites. But my favorite sparkling wines are not just limited to those from France. Be sure to check out part 3 of our 5-part series, where I share some of my favorite sparkling wines from Spain. Remember, it is always a great time for bubbles. You can also find more great wines on Wander, or read about our suggestions for what to do and see when you have a chance to visit France.