The city of two souls: Boston, Massachusetts. You can feel the historic soul of Boston through every turn in the city, and despite the fact that the city is rich in history, its modern soul is becoming more and more prominent. Boston is constantly working to modernize its infrastructure and has even set a citywide plan called Imagine Boston 2030, which has "been shaped by the input of over 15,000 residents of Boston." According to the City of Boston website, Imagine Boston 2030 "prioritizes inclusionary growth and puts forth a comprehensive vision to boost the quality of life, equity and resilience in every neighborhood across the city." So let's follow time, from yesterday through today and beyond, as we explore Boston.
Exploring Historic Boston
When it comes to historic sites in Boston, there is plenty to see. The Freedom Trail in Boston, which is a three-mile path lined by red bricks in the sidewalk and footprints at street crossings, leads you past 16 of the city's historic monument and sites. According to the official website, "Preserved and dedicated by the citizens of Boston in 1951, the Freedom Trail is a unique collection of museums, churches, meeting houses, burying grounds, parks, a ship, and historic markers that tell the story of the American Revolution and beyond."
The Freedom Trail is a Boston-only tourist experience that attracts more than four million people annually. As you explore the Freedom Trail, you can visit sites from the 17th, 18th, and 19th centuries. Historical sites along The Freedom Trail include Massachusetts State House, Park Street Church, Granary Burying Ground, King's Chapel & King's Chapel Burying Ground, Boston Latin School site/Benjamin Franklin statue, Old Corner Bookstore, Old South Meeting House, Old State House, and Boston Massacre site. While everything is filled with a sense of wonder, be sure to spend time at some of our favorites.
As is common in the travel industry, Wander With Wonder sometimes receives complimentary products and services. Wander also earns income from ads and affiliate links on our site. Some of those links are for Amazon. As an Amazon Associate, Wander earns from qualifying purchases. None of these practices influence our reporting, but we believe in full disclosure. If you click an ad or affiliate link on our site and make a purchase, we may earn a commission at no additional cost to you. We thank you for your help - it is what keeps Wander bringing you great content. For further information please visit our
legal page
.
Faneuil Hall
Faneuil Hall hosted America's first Town Meeting and is often referred to as "the home of free speech". The Faneuil Hall Marketplace is open daily with more than 70 retailers, restaurants, and pubs.
USS Constitution
The USS Constitution is the oldest commissioned warship, now located inside Boston National Historical Park. The ship is open to the public daily on a first-come, first-serve basis.
Bunker Hill Monument
Bunker Hill Monument commemorates the Battle of Bunker Hill, which occurred on June 17, 1775. As explained on The Freedom Trail website, the battle "was the first major battle of the Revolutionary War and predicted the character and outcome of the rest of the war." The monument is part of the National Park Service. It is open 10 am to 5 pm daily and admission is free.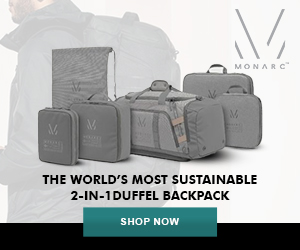 Boston Common
Boston Common, a park in downtown Boston, is the country's oldest public park. Boston Common Frog Pond is a year-round favorite. It's great for skating in winter, a beautiful reflecting pool in fall and spring, and there's a summer spray pool and carousel during the summer months. You'll find trails, baseball, public art, tennis, and more.
Exploring Modern Boston
When you explore Boston, you will also discover that it is home to a number of iconic modern buildings. Here are a few of our favorites that you should check out during your visit to Boston.
200 Clarendon Street
200 Clarendon Street, previously known as the John Hancock Tower, is an all glass skyscraper. Standing at 790 feet, it is the tallest building in New England.
Community Rowing Boathouse
Community Rowing Boathouse is a spectacular architectural gem. The boathouse, located beside the Charles River, was designed by Anmahian Winton Architects. It is a sustainably designed building opened in 2008. It is home to Community Rowing, a nonprofit organization that promotes rowing.
Harvard Science Center
The Harvard Science Center, on the Harvard University campus, went up in the early 1970s. The massive building was designed by Josep Sert, head of Harvard's architecture and design faculty during the mid-1900s.
Institute of Contemporary Art
The Institute of Contemporary Art is an elegant museum and exhibition space located on Boston's waterfront. It is open Tuesday through Sunday with free admission every Thursday from 5 to 9 p.m.
Explore Boston Attractions
In addition to the great historical sites and modern architecture, there are plenty of other things to do while you explore Boston. Here are a few other fun things to do around the city.
Arnold Arboretum
Especially if you get a sunny day, the Arnold Arboretum on the Harvard campus is a dream. It is Harvard's tree sanctuary and you'll discover people strolling through the grounds and enjoying a picnic in the warmer months.
See an Outdoor Movie
In the summer, the Hatch Shell runs family-friendly movies and the Boston Harbor Hotel has newer classics. You'll also see pop-up movies showing in smaller parks throughout the city.
Swan Boat Ride
For something extra special, visit the Public Garden and take a swan boat ride. You can take rides from mid-April through Labor Day, weather permitting. The ride lasts about 12 to 15 minutes. During that time, the driver pedals you around the lagoon in the Public Garden. There is usually a 5- to 10-minute wait for the next ride. Adult admission is $4.
We hope you enjoy experiencing the two souls of Boston—history and modern—as you explore Boston.