If you look beyond the bright lights of the honky tonks, distilleries, and the Grand Ole Opry, you'll discover a hidden Nashville. It's a city that made a mark in history during the suffragette and civil rights movements. You can explore the city's legacy at these hidden Nashville attractions.
Explore Nashville's Parthenon
Before Music City, Nashville was known as the Athens of the South. The nickname came from a large number of higher education institutions—more than anywhere else in the U.S. except Boston. This was the inspiration for creating an exact replica of the Greek Parthenon for the Tennessee Centennial Exhibition in 1897.
When the exhibition ended, the Pantheon was preserved and enhanced over the years. As recently as 1982 a local artist, Alan LeQuire, created a gigantic gold statue of Athena, the goddess of wisdom.
As is common in the travel industry, Wander With Wonder sometimes receives complimentary products and services. Wander also earns income from ads and affiliate links on our site. Some of those links are for Amazon. As an Amazon Associate, Wander earns from qualifying purchases. None of these practices influence our reporting, but we believe in full disclosure. If you click an ad or affiliate link on our site and make a purchase, we may earn a commission at no additional cost to you. We thank you for your help - it is what keeps Wander bringing you great content. For further information please visit our
legal page
.
LeQuire has a studio open to the public, so if you're lucky and he's in town you can watch him working on his newest project, enormous busts of historical African American leaders—just one more of the hidden Nashville attractions.
Just outside the Parthenon, you can see another of his works—a suffragette monument featuring a local, Anne Dallas Dudley. After leading a parade to Centennial Park she gave a speech. Public oration by a woman was a shocking act in those days and a pivotal moment in the movement. We celebrate the 100th anniversary of women voting in 2020 and we owe it all to Tennessee.
Explore the Hermitage Hotel in Nashville
In 1920, the wheelers and dealers on both sides of the suffragette movement took up headquarters in the Beaux Art Hermitage Hotel, the first million-dollar hotel in Nashville. Here both camps used bribes, spying, and even wiretapping because in addition to private baths, this fancy hotel had telephone service. The campaign took place during prohibition so the most popular place was the Jack Daniels suite run by anti-suffragettes.
If you are compelled to do further research, you can tour the Jack Daniels distillery in nearby Lynchburg, Tennessee. Despite the free-flowing hooch, women did get the right to vote.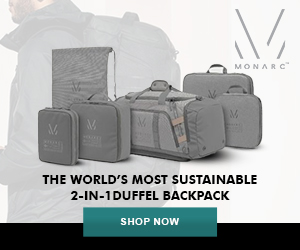 Visit the Nashville State Capitol
Across the street from the Hermitage Hotel, the state capitol was a war of the roses. Politicians in favor of women's right to vote sported yellow roses in their lapels while the opposition wore red and from the balcony spectators reported a deadlock.
At the last minute, after receiving a note from his mother, a young man named Harry Burn shed his red rose and voted aye. Havoc erupted and legend has it he crept onto a ledge to avoid the angry mob. What most people don't know is that he had no choice…he still lived with his mother!
Visit the Woolworth Building in Nashville
From the Hermitage Hotel, it's a short walk to the Woolworth Building, the scene of peaceful sit-ins during the civil rights movement. Lunch counters were restricted to white people so some brave college students of color tried to order a meal, risking arrest and assault, just by sitting down.
Eventually, laws changed and today everyone is welcome to dine at Woolworth on 5th. The 1913 building was renovated and transformed into a traditional Southern food restaurant. Much of the five-and-dime was preserved, including the marble floor, brass railing, and indentions in the floor from the previous racks selling postcards. The lunch counter is an exact replica, so you can sit on the stool John Lewis made famous when he was arrested, long before he became a Congressman, and order a milkshake with a kick to it.
Step Back in History at the Nashville Library
Another replica of the lunch counter—and a huge part of the history of the Nashville civil rights movement—is in the Nashville library's civil rights room.
While you sit you can read the ten rules of conduct each protester was to follow, including dressing in your Sunday best and always being polite. Don't miss the video section with news coverage of Nashville's integral role in de-segregation.
Exploring Nashville Boutiques that Give Back
Nashville boutiques offer great shopping opportunities, but the city is also still finding ways to improve lives. Two popular local stores are creating more opportunities for impoverished and abused women.
At ABLE you can justify buying that leather handbag you lust after because it's made by women around the globe who receive a fair wage. While one half of the building is a retail outlet, the other half is an artisans' space where local women "survivors" create jewelry based on their original designs.
Thistle Farms goes one step farther. It not only hires local women who need assistance to work in the store, it provides them with housing and free counseling.
I don't need to convince you to visit Nashville…it's a trendy destination. Even New York is getting in on the action now with a new satellite location of the original Grand Ole Opry that opened as a radio show in Nashville back in 1925.
When you visit Nashville, enjoy the music and Southern food, but also take the time to explore the city's past. You'll see that these hidden Nashville attractions reveal strange twists and turns over the years that are more bizarre than a country ballad. Take notes because you can end your trip writing your own song at the Country Music Hall of Fame and Museum.
For more information on Nashville visit the website at www.visitmusiccity.com. Also be sure to check out Wander With Wonder for more great articles about what to do in Tennessee.
---
As is common in the travel industry, the writer was provided with accommodations, meals and other compensation for the purpose of review. While it has not influenced this review, the writer believes in full disclosure of all potential conflicts of interest.