As the world is starting to open up again, traveling internationally is better experienced when you plan ahead. It is crucial to get your travel documents in order before you even decide to book that flight. Turning up at the airport without a valid visa can put a damper on your long-anticipated adventure, so it's good to have everything organized.
Preparation is the key to a successful trip. Time and effort should be invested to ensure that your health, safety, and financial needs are accounted for. To help, we have our essential travel checklist to ensure you have a smooth and happy journey abroad.
Wander With Wonder contains affiliate links. If you click through and make a purchase, we may earn a commission, at no additional cost to you. We thank you for your help — it is what keeps Wander With Wonder bringing you great content.
Check Passport and Visa Requirements
The most essential travel checklist item is to make sure you have a valid passport and carry an up-to-date visa to enter your destination. Most countries require a passport to be valid for a minimum of 6 months to one year after your return date. Renew your passport no less than nine months before the date of expiration. If it is your first time applying for a visa to your destination country, provide a certified translation of your personal documents like your birth certificate to your local consulate. This step is extremely important if you want the visa-obtaining process to go without a hitch.
Wander With Wonder contains affiliate links and we sometimes receive complimentary products and services for review. While it has not influenced this review, we believe in full disclosure. If you click through and make a purchase, we may earn a commission, at no additional cost to you. We thank you for your help — it is what keeps Wander With Wonder bringing you great content.
It is advisable to make photocopies of your passport information page and visa pages for your destination. Pack this in another bag, so you will be protected should anything unexpected happen. Research well into the requirements of the country you choose to travel to, so you are aware of all the necessary paperwork you need to carry on your person before boarding that airplane.
Check Current Health and Travel Advisories
Visit your official government website and that of your destination country so you are updated with current travel warnings. A majority of the travel insurance policies do not cover travel to places that are under travel warnings.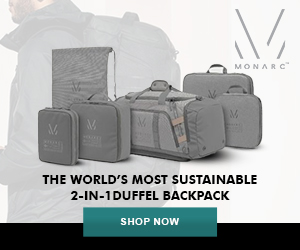 The current impact of COVID-19 is affecting different countries across the world so it is imperative to stay up to date with the required testing, vaccinations, quarantine requirements, or any other documents needed to travel.
Pack Your Medication and Get Necessary Vaccinations
One of the most essential travel checklist items is your health and safety. Prior to your trip, look up the latest health information and vaccination requirements for your country of destination. You may need to get vaccines for COVID-19 or diseases like cholera and yellow fever. Book a consultation with your doctor at least two months before your planned departure. If you are traveling to a high-risk country where diseases are a rampant issue, seek the advice of a medical professional for more adept guidance.
Read into the health risks that can arise from the water or food at your destination, and pack all the non-prescription medicines that are necessary to travel with. Be diligent in packing your personal medicine in your carry-on bag, with your doctor's note. Pack more than enough medication to last the duration of your trip so you will not be stressed by looking for medications while you are abroad.
Get Your Cash Sorted
Organize your funds and select two credit and debit cards that you can take with you on your travels. It is best to notify your issuing bank before you leave to avoid any problems while in another country. Some credit cards could be denied for international transactions so it is wise to consult with your bank before you fly out of the country.
Memorize your ATM pin and withdraw cash from designated banks that are compatible with your card. ATMs in general provide a reasonable exchange rate, except be prepared for an additional transaction fee when withdrawing money. Write down your bank numbers and keep them in a safe place, so you are able to contact your bank should your wallet get lost.
Pack Suitably for Your Destination
Bring the necessary electronics and gadgets that allow you to stay connected with family and friends. Leave the expensive jewelry and flashy watches because you do not want to attract thieves who are prone to target tourists. Bring appropriate clothes and be sensitive to the local customs and culture of the country you are visiting.
Always keep your luggage locked and attach bag tags to label your belongings in case it gets lost while in transit. Never place your valuables in your checked-in baggage and be mindful of the security rules on what you can bring with you in your carry-on.
Checking Off Your Essential Travel Checklist
As you prepare your essential travel checklist, remember to travel with an open heart and mind. Respect the country you are in, be mindful of the culture and the customs and the people that surround you, but always remember to have a good time. Be sure to check out these great destinations on Wander if you're looking for amazing places to travel.