Although this is a sponsored article, I highly recommend this product—it's the chair that I have sitting in my own living room and swear by the comfort. We received compensation for this article, but only include sponsors we believe can offer great service to our readers.
---
Quickly gaining popularity as the most comfortable leather recliners in the world, just why are Ekornes Stressless recliners so amazing? Why are they so successful at promoting such perfect comfort and deep, Nirvana-like relaxation for so many people? How can they hold such a powerful claim? The answer is quite simple—Ekornes Stressless recliners truly provide the best support, comfort, and relaxation available, and they have the customer feedback and approval to support it.
In addition to their stunning trademark Scandinavian style, Ekornes Stressless recliners maintain their flawless reputation in a variety of ways. Unavailable at regular retailers and stores, each piece of Ekornes furniture is meticulously designed and intricately engineered to produce optimum levels of comfort, support, and satisfaction. Crafted from only the highest quality of materials, these recliners are not just meant for maximum comfort, but they are also built to endure. Resilient and durable, they are able to withstand the test of time, along with frequent use.
Here are the top reasons to choose Ekornes Stressless recliners.
Wander With Wonder contains affiliate links and we sometimes receive complimentary products and services for review. While it has not influenced this review, we believe in full disclosure. If you click through and make a purchase, we may earn a commission, at no additional cost to you. We thank you for your help — it is what keeps Wander With Wonder bringing you great content.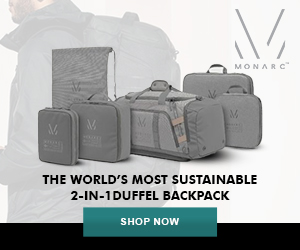 Premium Quality Materials
Using nothing but the absolute best, these recliners are comprised of gorgeous top grain leather that not only looks beautiful but holds its color as well. There is a strong, solid base made of sturdy beech. Its solid wood structure provides the perfect foundation that is both secure and long-lasting. Along with its base, the Ekornes recliner also includes a strong and sturdy interior support system. Rather than multiple parts, nuts, bolts, and screws, its support system uses just one powerful steel rod frame. Featuring no welding either, the strong and durable steel frame has been perfectly molded using Ekornes' signature cold bending methods. Finally, like the best mattresses, each recliner seals in its ideal comfort and lumbar support with individual springs.
Intricately Engineered Ergonomics
Since its birth in 1934, Ekornes has focused on perfecting the ergonomics of its furniture. The exceptional support and comfort Stressless recliners provide come from a delicate combination of anatomical design principles and the latest research in ergonomics. Ekornes engineers work diligently to design each recliner to perfectly accommodate and support a resting human body. Accounting for every factor and detail, these recliners are uniquely created to provide nothing but paramount lumbar support, and subsequently, nothing but optimal rest and relaxation.
Easy and Responsive Reclining System
Ekornes Stressless Recliners basically recline themselves. The chair automatically adjusts to the individual's body weight and the reclining process becomes effortless. Responding to the person's body weight and shifting movements, the recliner simply adjusts to the desired position. All you need to do is adjust the featured Stressless Glide® wheels to your favorite setting and allow the chair to do the rest, without pushing any buttons or pulling any levers. Its ErgoAdapt system adjusts to your perfect angle and its Plus® system adjusts for ideal neck and head support, as well as optimal lumbar support. Often compared to floating on water, these Stressless recliners offer a whole new level of comfort that perfectly complements the form and flow of the human body.
Phenomenal Durability
When you purchase a piece of Ekornes furniture, you are not only receiving a commitment to beauty, but also to longevity. Built to last lifetimes, you can count on this recliner to provide the ultimate support, stability, resilience, and endurance for years and years to come. Its premium quality materials, along with its incredibly strong and sturdy structure and frame, form the perfect recipe for resilience. Capable of withstanding extraordinary amounts of wear, tear, and stress, your Ekornes Stressless Recliner will not disappoint you. And its stain resistant and high elasticity top grain leather makes keeping your chair looking like new a breeze.
Customizable Options
With a myriad of different colors, sizes, shapes, fabrics, leathers, features, and more, you can choose a recliner that is ideally suited for you. There are countless ways for you to customize your new Ekornes Stressless recliner to fit your specific needs and desires perfectly. You can choose from 13 different colors of Batik leather, 16 colors of Cori leather, 7 colors of Noblesse leather, or an incredible 29 colors of Paloma leather. From crocus, iris, or karma, to Siena, Luna, or Ultrasuede, 11 different types of superior quality fabric are available as well. For furniture that includes wood, you can choose from eight different colors that include oak, teak, brown, walnut, gray, black, wenge, and beech in its natural light shade.
For more information and insights on Stressless Recliners, you can also read Stressless Recliners Review: The Most Comfortable Recliner in the World.
Although this is a sponsored article, I highly recommend this product—it's the chair that I have sitting in my own living room and swear by the comfort. We received compensation for this article, but only include sponsors we believe can offer great service to our readers.