Explore historic downtown Prescott, Arizona. Discover a colorful history and good food along Whiskey Row and throughout downtown.
I spent a month exploring historic Prescott, Arizona. It gave me an opportunity to get to know more about the area's rich history. I also had a chance to check out my favorite spots along Whiskey Row. In addition, I discovered some new exciting, contemporary restaurant and bar options in downtown Prescott.
Courthouse Plaza is the Center of Downtown Prescott
Courthouse Plaza, the center of downtown Prescott, is where you'll find a vibrant sense of community, a place where you'll find both summer events and the magical Christmas lighting event. On quiet days, wander throughout the grassy square. There, you'll find statues depicting key events in this once territorial capital of the state of Arizona.
Across the street from the square, you'll find historic Whiskey Row, shopping, traditional restaurants, and some new exciting dining options drawing foodies from near and far.
Wander With Wonder contains affiliate links and we sometimes receive complimentary products and services for review. While it has not influenced this review, we believe in full disclosure. If you click through and make a purchase, we may earn a commission, at no additional cost to you. We thank you for your help — it is what keeps Wander With Wonder bringing you great content.
Whiskey Row
's Palace Saloon and Restaurant
If you've been to Prescott, you've probably stepped through the swinging saloon doors into the historic Palace Saloon, established in 1877.
Western History at The Palace
Filled with Wild West history and memorabilia, The Palace is the place to go to soak up some territorial Arizona atmosphere. Such notables as the Earp Brothers and Doc Holladay frequented the saloon. The Palace is the oldest frontier saloon in Arizona and the most well-known and historic restaurant and saloon in the state.
First thing you see when you enter if the ornate 24 foot-long solid oak bar, a room filled with memorabilia, and wooden tables and chairs where men gathered to gamble. On the wall to the right is the original safe where "the house" stored their gains.
The Historic Bar
The hand-carved bar has quite a history. It was made in San Francisco and installed in the original Palace Saloon. In 1901 a massive fire in Prescott burned the saloon down and it is said that patrons hauled the huge bar outside and across the street to save it. The tale goes that these dedicated patrons did it without spilling a drop!
Arizona Memorabilia at The Palace
Toward the back is the dining room decorated with an Arizona flag mural. Locals rave about the Beast Burger made with a half-pound burger made up of bison, Wagyu beef, New Zealand elk, and wild boar. This hearty burger is topped with grilled onions and mushrooms and veggies served on the side.
Especially during rodeo days — Prescott is known for holding the longest-running rodeo in the world — hearty appetites opt for the tender steaks offered by The Palace. How about a 10-ounce Angus Roughrider Ribeye served with vegetables, a Sidewinder Side, hot fresh dinner rolls, and your choice of soup or side Sagebrush or Caesar salad? The whole menu reads like a Western novel.
Although you can go saloon-hopping seeking out the best western band on just this one block, The Palace is a "must do" on every visit.
Downtown Prescott Dining Finds
On my summer getaway to the cool pinewoods of Prescott, I had the opportunity to expand my dining repertoire past my traditional haunts like the Gurley Street Grille and Murphy's, always favorites. What I found were some creative venues where you can enjoy healthy fresh food and craft cocktails—even an agave drinker's heaven!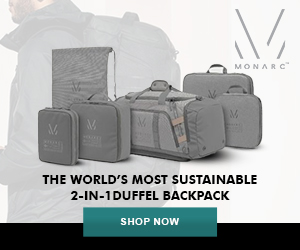 La Planchada Taqueria in Downtown Prescott
Even with my knowledge of Spanish, I was perplexed about the name for this new taqueria located in the historic brick St. Michael's Hotel building on Gurley Street. Planchada was "ironed," no? Soon I found out that the name relates to a Mexican ghost tale about a nurse known for her neatly ironed uniform—thus the "ironed lady." As the tale goes, she married her love, a doctor, who eventually cheated on her. Distraught, both her health and her ability to nurse declined and she ended up dying in the hospital where she worked. Her ghost appears to care for patients and play evil tricks on doctors. The taqueria was named after this well-known ghost.
Visiting La Planchada
Ghosts aside, you'll be impressed when you walk in the door of La Planchada. Bartenders busily shake icy containers of agave elixirs and mix refreshing cocktails for customers who sit at long tables. The decor is dark and cozy, lighted by Mexican stars hanging from the ceiling and brightened by a colorful mural. You order your tacos, tostadas, appetizers, and desserts at the chef's window. It's all freshly made—and it's all good. I started with a House Margarita but noted that you could order a tasting of Mezcals, Tequilas, and even Sotol.
I found a table outside where I could watch people walk by on busy Gurley Street (dogs were welcomed with a water bowl). I enjoyed a basket of chips and one of their several house-made salsas with my all-time-fav, guacamole. But of course, their guac was different. It was light green, creamy, and had tastes of fresh cilantro and jalapeño. Lovely and nippy!
Food at La Planchada
I tried their brisket taco—melt in your mouth! It was topped with shredded cabbage and tequila pickled red onion. Next time I won't stop at one and plan to order a selection of their special, super-creative tacos. How about a buttermilk-marinated fried chicken taco with house-made wing sauce and tomatillo ranch dressing?
Eating at The County Seat in Downtown Prescott
Another day, I headed back to downtown Prescott for a late lunch. I'd been strolling Courthouse Square but didn't notice something new on the second floor of the Bashford Building. Since The County Seat (appropriate name) was also opened by Prescott restaurateur Skyler Reeves, owner of La Planchada, and under the direction of the same Executive Chef, Tony Burris, an advocate of the Prescott farm-to-fork scene, I was curious about the concept. Would it be a different experience?
The Bashford Building
It was a busy Saturday in downtown Prescott (lots of tourists) and I entered the Bashford Courts building through a tea and spice shop. Colorful glassware and attractively merchandised gift items caught my eye.
Stepping into The County Seat
But I was seeking the stairs to get up to the second floor, home of The County Seat. On the second floor, it quieted and I entered a light-filled large open space with contemporary bars and tables and an enticing pastry case. In the corner, there were live plants in attractive containers for sale.
The wall of windows overlooked the historic Yavapai County Courthouse and the grassy park. Shade trees and a row of Arizona flags made the square festive and welcoming on this warm day. It was fun looking out over the hustle and bustle below.
Food at The County Seat
You order at the front desk and receive a number you place on your table. The staff delivers your choices to your table. You can also order online. I was in the mood for fresh, healthy, and tasty so ordered the Sweet Chili Bowl. It's a freshly made bowl filled with tri-color quinoa, sauteed bell pepper, broccoli, snap pea, shishito, green onion, roasted Brussel sprout, carrot, cabbage, kohlrabi, sweet chili sauce with a choice of diced chicken breast or pan-seared salmon. I opted for the chicken.
And, yes, The County Seat had a completely different vibe than La Planchada. It was a place encouraging a sense of community where you could hang out with coffee in the morning and get a little work done on your laptop over lunch.
The food was equally fresh and healthy and was a great daytime venue as well as evening. I noted they offered a happy hour, featured international wines, and low ABV beverages as well as craft cocktails.
Cocktails and Mocktails at The County Seat
I had asked the bartender to make me a mocktail to pair with my chili bowl and I was thrilled to see what they made. I enjoyed a tall refreshing alcohol-free delight topped with fresh blueberries and garnished with mint and a strawberry slice. It tasted like strawberry lemonade but not at all syrupy sweet – just perfect.
I delved into my chili bowl, found the quinoa at the bottom, and enjoyed the slight sweetness of the sauce. There were so many tastes and textures, I have to say that it would have been excellent with no protein added. It was a relaxing lunch as I watched the rain clouds start to come in over the Courthouse. Feeling full and healthy, I decided to take a stroll and see what else was going on in downtown Prescott.
Stroll and Shop Downtown Prescott
I'll be writing about the art galleries, museums, and fascinating historical sites of Prescott, but this time I decided to check out Cortez Street right around the corner.
Ad Astra Brewery
I found a coffee shop and Ad Astra Brewery with retro-inspired space decor and logo. I heard they had a patio out back and it looked like a cool place.
Ogg's Hogan
I kept exploring and found Ogg's Hogan, chock full of western memorabilia and Native American jewelry. That's where I spent the most time. Once I entered the shop with its old-time trading post feel, I realized that I had been there before. During Prescott's Acker Night, where all the shops and restaurants have live music, I sat and listened to a western band playing 1940-era cowboy tunes. It was a memorable evening and I found exploring Ogg's fun too.
The Ogg family has an interesting history, coming to Arizona in 1925 because of Mr. Ogg's tuberculosis. Before opening the Native American jewelry business, the family raised rabbits, turkeys, and ducks and sold them locally. The Palace Cafe Restaurant bought most of their ducks. Ogg's Hogan is still owned by the family. Prescott is just full of fascinating people and their histories. Many of the buildings in downtown Prescott have historical plaques on them.
More Ideas for Exploring Arizona
Our Wander writers have explored both the history and the contemporary offerings of Arizona and have plenty of interesting ideas for your Arizona getaways and vacations. Here are some stories that might help you in planning your next visit to Arizona and places like downtown Prescott:
Prescott Reading List
Meanwhile, as you plan your trip to explore downtown Prescott, we recommend a few books that will help you brush up on that creative and colorful history. Here are a few of our favorites:
When You Visit Downtown Prescott, AZ
Although not everyone is going to be able to spend a month in Prescott, I do recommend taking time to experience this vibrant community situated about 90 miles north of Phoenix. It makes a great weekend escape from the city. You'll find historic Whiskey Row and throughout downtown filled with shopping, traditional restaurants, and some new exciting dining options drawing foodies from near and far. Enjoy your time in the beauty of Northern Arizona and experience downtown Prescott, AZ at any time of the year. Finally, be sure to check out Wander for more great things to see and do when you visit Arizona.
Downtown Prescott AZ: Dining, Sipping and Wandering