Do you remember that first time? Any significant first time. How has it changed your life? Rather than write a "this is what I did in 2015" article, I want to reflect back on some of the significant firsts in my travel career. Some were firsts I sought out, while others changed my life quite by accident.
1—My First Spa Treatment
My husband surprised me with a one-hour spa treatment at Bally's Las Vegas during his parents' 50th anniversary celebration nearly two decades ago. When he treated me to that first spa day, he had no way to know he (a) had created a monster and (b) had launched one of the most significant parts of my career.
Over the past two decades, I have been fortunate enough to have experienced some amazing spa treatments, but I will always hold that first treatment very close to my heart.
2—My First Plane Ride
It's fortunate for my career that not all of my flights were like my first flight. I flew from Colorado Springs to Denver, Colorado in Summer 1978. I was 15 years old and I will forever remember that terrible 25 minutes going up and down in the turbulence that is so common at the foot of the Rocky Mountains.
That first flight was on Continental Airlines. Despite feeling airsick, I was eager to get on the the next leg and a larger plane bound for Chicago. The remainder of the flight was uneventful and was the beginning of my love affair with flying.
I've had flights far more turbulent than that first one, but the majority have been pure pleasure. In the past decade, I have logged close to 450,000 miles in the air, circumnavigated the Earth 18 times and have spent a total of 43 days in the air. That first flight ignited a fire in me that I hope never dies.
3—My First Suite
Over the years, Las Vegas has held many firsts for me, including the first suite I ever stayed in. That first stay was in the mid-1990's at what was then the relatively new (opened in 1993) Luxor Las Vegas. I was there with my husband for the computer supershow COMDEX (think Consumer Electronics Show for the computer industry).
Our suite seemed oh-so-chic back then with a huge Jacuzzi tub set under slanted windows of the pyramid-shaped hotel. I've stayed in dozens of suites over the years since then, many of them much more luxurious than that one, but I remember my suite at the Luxor fondly.
I thought of that stay recently as I sat in another massive tub, this one overlooking Jimbaran Bay and the Indian Ocean at RIMBA Jimbaran Bali by AYANA. Bali was a world away from Las Vegas, but I couldn't help but reflect back to all of the amazing bathtubs with incredible views I have visited in the past twenty years.
4—My First Wine Tasting
Today, I consider myself fairly well-versed on wines. That was not the case in 1990. My wine experience was limited to cheap Riunite and some amazing German Reislings, but I was eager to sample more wines.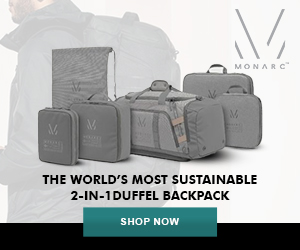 That first wine tasting was in 1989. The wine industry, even in Napa, was much different from what it is today. That first tasting was in Napa Valley with my mom and husband. We visited some of the biggest wineries of the day, including Beringer, Robert Mondavi and what was then "Falcon Crest" Winery (today's Spring Mountain Vineyard).
That day of wine tasting brought me an appreciation for not just wine, but for winemaking and the wine industry. As I toured Champagne for the first time in 2015, I thought back to that first winery visit, where I fell in love with the process of winemaking.
5—My First Sushi
From 1985 to 1995, I arranged programs for Japanese exchange students in the US. The students and their teachers wanted to take my husband and me out for a traditional Japanese meal. We found a highly recommended restaurant in Japantown. I was apprehensive, but it turned out to be one of my most memorable food experiences.
A young Japanese woman greeted us wearing traditional Japanese attire. The teachers began speaking rapid Japanese, but the woman stopped them, explaining she only spoke English. An elderly woman came from the kitchen to take the orders in Japanese. I still don't know exactly what they put in front of me that night, but it was the first time I had ever eaten raw fish. Since then, I've gone on to eat sushi around the world, but never with as much flourish as that night in San Francisco.
6—My First Trip to the Desert
I was born in a very small town in Virginia. I grew up on the family farm. Surrounded by trees and green grass. I read about the desert, but I never imagined I would live there. The first time I had a chance to see the desert (not counting West Texas) was on a drive from Colorado to Southern California with my new husband in Summer 1980. I immediately felt the love-hate relationship with the desert that I still have today.
There is something about the way sun shines on my skin in the desert that makes me feel alive. We were in our 1980 Ford Mustang with no air conditioning, so the heat in the car that June was intense. But I also discovered the breathtaking variety of vegetation in the Sonoran and Mojave deserts. You can get a wonderful introduction to the Southwestern deserts at one of the many botanical gardens in Arizona or California.
When we left Colorado in 1994, we never really considered moving anywhere else other than the desert. I might get tired of the heat by the end of September every year, but the smell of the desert after a rain, blankets of Spring wildflowers, magnificent sunsets and moon over the desert make me happy to call the Desert Southwest home.
7—My First Trip Outside the USA
I have traveled my entire life. I took a lot of road trips with my parents and had been down the East Coast to Florida many times during the first decade of my life. But the first trip outside the US was in the summer of 1972 when I was 9 years old. We drove from Virginia across Texas to see my uncle who was stationed with the US Army in El Paso. We crossed the border into Juarez and spent a day exploring.
Back in 1972, Juarez was a relatively tame place filled with colorful markets, street vendors and music. I had never had a taco before. I'd never tasted salsa. (Remember, rural Virginia.) We ate spicy food, went shopping for leather bags and posed for pictures with colorful Mexican blankets.
In the ensuing years, I've been to Mexico more times than I can count. One of my favorite vacation spots is on the beach in Baja. Today, the smell of fresh-baked tortillas still takes me back to that first Mexico trip all those years ago.
8—My First International Flight
My first trip abroad was definitely memorable. My husband had joined the US Air Force and we were sent to Bitburg, Germany in October 1983. No luxury flights that time. We flew on a military charter, sitting shoulder-to-shoulder in very narrow seats, from Philadelphia to Rhein-Main Air Force Base. With a cold sandwich and a soda as our only meal. The 8-hour wait in the airport for the 3-hour bus ride from Frankfurt to Bitburg capped off the beginning of my first European experience—all while being three months pregnant. Despite the rough beginning, I loved our time in Germany and that is where I accidentally started my travel writing career by selling an article about Colorado.
I have had so many memorable international flights since that 1983 trip. I took my first luxury international flight in 2007 aboard the now-defunct Silverjet. I discovered a whole new way to fly. I was fortunate this past year to take my first flight to Indonesia on board EVA Air's Hello Kitty jet from Houston to Taiwan. The service was impeccable and I can't wait to see which flights I'll be taking in 2016.
9—My First Butler
I honestly never thought I'd be sharing anything about a butler. Let alone my first butler experience. But 2015 gave me the opportunity to have a butler twice, both times in Bali. The first butler was at AYANA Resort and Spa. I knew we would have a butler, but I had no clue what to do with a butler. Our butler greeted us, gave us a welcome, took us to our villa and gave us a cell phone where we could reach him 24/7.
The butler had a bath waiting for us with fragrant flower petals. He scheduled our meals, met us with a cart to take us to every meal, called to check in and see if we needed anything. He offered to unpack and pack for us, to set up private meals on the beach and to arrange private tours. I'm fairly certain there would not have been much I could have asked that he wouldn't have done.
Our second butler experience was at Mandapa, a Ritz-Carlton Reserve in Ubud. Our lovely young butler not only did the usual check-in and check out for us, but she also offered to pack and unpack for us, made personalized spa arrangements, reserved the best table for us in the restaurant and made certain she was there to see us off and greet us when we went out for tours.
My husband injured himself just before we left for Bali and he was still using a cane when we arrived at Mandapa. Never one to sit still, however, he decided to hike from our villa up the steep hill to the lobby. It was a long hike and a hot day. He turned down multiple offers from everyone—including the maids and the landscapers—to get a ride. When he arrived at the top of the hill, there stood our butler with a cold cloth and a drink for him. And a golf cart to bring him back down the hill. I could definitely get used to traveling with a butler.
10—My First Camera
I've always loved taking photos. It uses a different part of my brain than writing. I remember begging mom and dad to use the Polaroid when I was a kid. It was heavy and awkward and you had to work fast to pull the photo out of the camera and then put it on a sticky backing. And the color was horrible. I received a Kodak Ektralite camera, which used the brand new 110 film cartridges, for my 15th birthday. I had it with me on that historic first plane ride from Colorado Springs to Denver. And promptly set it down on the layover in O'Hare Airport and someone stole it. Dad replaced it for me and I hung onto that camera for years.
I enjoy carrying a camera around to record the world as I see it. I know people say you should get out from behind the lens and enjoy life. Sometimes I do put my camera aside, but I actually enjoy looking at old photos. Someday I'll figure out how to organize the thousands upon thousands of digital photos on my computer. Oh, and all of those printed photos stacked in boxes in my closets.
Looking Ahead to 2016
Travel "firsts" are what make my life so exciting. Sometimes, I feel out of my element. And that's a good thing. It makes me stop and look around. It makes me realize that I am part of something bigger called humanity. Mark Twain said that travel is a cure for prejudice and I agree. When you realize that the world is so filled with excitement and diversity and unique experiences, how can you not want to go check out what's around the next corner?
I'm looking forward to several travel firsts in 2016 that I hope to share with all of you. So far on the schedule is a trip to Barcelona (I haven't been since 1985), a trip to Milan with my husband, a visit to Tuscany (definitely a bucket list item), and a river cruise through Eastern Europe. When I flew into Germany back in 1983, there were two Germanys. There was an Iron Curtain that separated east and west. There was a wall in Berlin. I could not travel to the places I plan to visit in 2016—Croatia, Serbia, Bulgaria, Romania, and Hungary. In fact, Croatia and Serbia didn't even exist when I lived in Europe. It truly is an amazing world out there.
What are some of your favorite travel firsts? What do you hope to do for the first time in 2016? Join me on Instagram this year while I wander with wonder—around the world or across the street—to cross off more adventures from my bucket list.