A couple of weeks ago, I spent the weekend at JW Marriott Phoenix Desert Ridge Resort & Spa with my 4-year-old grandson, John. We were there as guests of the resort to experience the Nickelodeon Getaway and stayed in a beautiful suite overlooking the pools. While we enjoyed every moment of our stay at the luxurious resort — Arizona's largest — it was one afternoon of innocence that captured the spirit of the entire weekend for me.
There are several pools at the resort — 4 acres of them, to be exact. It's an incredible playground. We found one that the staff referred to as "the kids' pool." It was a little calmer, only 3 feet deep, just a stone's throw from the outdoor cafe and the restrooms. What turned out to be the biggest advantage, though, was that it was right across from this massive, flat fountain area.
My grandson was as impressed with this fountain as he was with the pool (although the Lazy River still probably won the overall prize). The fountain is a flat area with maybe an inch of water in the bottom and water shooting into the fountain from jets lining each side. That afternoon was definitely one of those moments to remember.
Wander With Wonder contains affiliate links and we sometimes receive complimentary products and services for review. While it has not influenced this review, we believe in full disclosure. If you click through and make a purchase, we may earn a commission, at no additional cost to you. We thank you for your help — it is what keeps Wander With Wonder bringing you great content.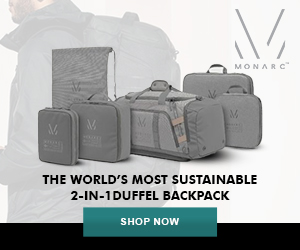 John was laughing almost hysterically as he ran from water spray to water spray, then threw himself with abandon to the bottom of this shallow fountain. Playing with a couple of other kids, ranging in ages from about 4 to 8, they flitted from fountain to pool and back again.
At first a little wary of the pool — he'd earlier only gone in hugging tightly to my neck — he bravely ran to the stairs and descended into the pool's clear water, following the "big kids."
I rested on my lounge chair about 3 feet away, the Arizona sun warming my skin, a cool breeze tickling away the heat. John turned and waved at me as he bounced in the water and splashed around after the other children. As he made his way out of the pool and back to the fountain — taking a detour to sip the raspberry and cream smoothie I'd had delivered poolside — he cackled with the delight that only a 4-year-old can produce.
In that moment, sharing that afternoon with him at the Desert Ridge Resort, I was totally relaxed, completely enjoying my grandson's innocence. It was a moment of wonder that I'll hold close for a very long time.
Of course, we were soon out of the pool, on our way to the grand Nickelodeon sliming, but more on that later…
If you want to go…
JW Marriott Phoenix Desert Ridge Resort & Spa
5350 E. Marriott Drive
Phoenix, AZ
480-239-5000 or 800-835-6206
http://www.jwdesertridgeresort.com