Note: This article originally appeared on Travelocity.com
I love December. I was born on the East Coast surrounded by a large, boisterous family, and the entire month, from Thanksgiving through New Year's Day, was filled with celebrations. I moved to the mountains of Colorado as a teenager, where the holidays were truly snow-filled, like something out of a picture postcard. Even now, after spending more than 20 years in the desert Southwest, I find the festivities exciting. It's different here, with lights twinkling on palm trees and cacti, but I have discovered it is about family, friends, and being thankful for the blessings we have much more than about snow and Norman Rockwell scenes. Here are a few of my favorite December celebrations you can enjoy across the USA.
Christmas Celebrations in Phoenix, Arizona
Contrary to popular opinion, it does get a bit nippy here in Arizona every December. It's the perfect time to enjoy sparkling lights, roast marshmallows, and snuggle up around outdoor firepits. I have two favorite activities that I never miss in the Phoenix area during the holidays: Christmas at the Princess and Las Noches de las Luminarias at the Desert Botanical Garden.
Christmas at the Princess, now in its seventh year at the Fairmont Scottsdale Princess, runs from just before Thanksgiving through January 1. The centerpiece of the activities is the four-story musical Christmas tree, twinkling with 70,000 LED lights that dance in time to 17 classic holiday songs.
As is common in the travel industry, Wander With Wonder sometimes receives complimentary products and services. Wander also earns income from ads and affiliate links on our site. Some of those links are for Amazon. As an Amazon Associate, Wander earns from qualifying purchases. None of these practices influence our reporting, but we believe in full disclosure. If you click an ad or affiliate link on our site and make a purchase, we may earn a commission at no additional cost to you. We thank you for your help - it is what keeps Wander bringing you great content. For further information please visit our
legal page
.
The event is exciting for kids and adults alike. You can stroll hand-in-hand along the paths or jump aboard one of the Princess Express trains to ride along the resort's lagoons and catch a glimpse of more than three million LED lights, many creating fun characters while others offer romantic backdrops.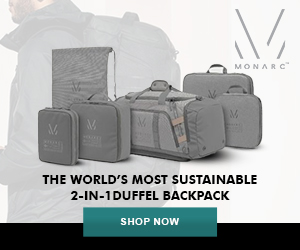 Other fun events include a 6,000-square-foot Desert Ice Skating Rink made with real ice, S'mores Land with a four-lane Polar Glide on real ice, a Christmas carousel, and a Ferris wheel with a view over the magical resort.
The kids will love appearances by the special holiday characters—Graham the loving S'more, Shivers the Yeti, Princesses Noel and Angelica, Selfie Elfie, and Peppermint Penguin. Kids can have their photos taken with Santa, pick up a sweet treat of hot cocoa and meet some of Santa's helpers. Christmas at the Princess is open to the public and details are available online.
My other favorite event in the Phoenix area is Las Noches de las Luminarias at Desert Botanical Garden. This is a classic Southwestern celebration of winter that lasts through December 31.
Each evening, except for December 24 and 25 when the Garden is closed, 8,000 brown paper bags with candles are lit by hand and thousands of twinkling lights decorate the Garden. Visitors can grab a cup of hot cider or cocoa and amble the paths that lead through the desert landscape. Live music wafts through the night air. Stop in at Gertrude's for dinner before the event or drinks afterward. Tickets are available online or at the box office, but many evenings sell out, so I suggest that you purchase tickets in advance.
Christmas Celebrations in Denver, Colorado
Spending my teenage years in Colorado, I still think of December mornings after a fresh snow when the world seemed so quiet and peaceful. It was pure magic when that hush descended on the tiny mountain town where I lived. You might not find that hush in Denver, but you can find plenty of magic when you head to the annual Denver Christkindl Market that runs through December 23 at Skyline Park downtown.
This market was organized 16 years ago by the German American Chamber of Commerce and the German Cultural Foundation, so it brings a little Old World charm to downtown Denver.
To read more about Christmas in Denver, as well as Christmas celebrations in Grapevine, Texas; Roanoke, Virginia; and Elkhart Lake, Wisconsin, click HERE to read the complete article on Travelocity.