Just nine miles from the blaring honky tonks and neon glow of Broadway Street in downtown Nashville, Cheekwood Estate & Gardens sits regally on a beautifully manicured property. Cheekwood is a throwback to the 1930s when Leslie Cheek and his wife, Mabel Wood, called it home.
It's part botanical garden, part art museum, and part time capsule.  I felt as if I had been transported to the English countryside when I visited, and I was so "wowed" by Cheekwood that I didn't want to leave.
The Cheek and Wood Families of Cheekwood Estate
The story of Cheekwood Estate begins with a train from New York to Nashville. One of the passengers, the heir to the largest wholesale grocery distributorship in the Southeast at the time, spotted an attractive fellow passenger. Leslie Cheek was so smitten he allegedly offered a porter a box of cigars if the porter would find out her name.
As is common in the travel industry, Wander With Wonder sometimes receives complimentary products and services. Wander also earns income from ads and affiliate links on our site. Some of those links are for Amazon. As an Amazon Associate, Wander earns from qualifying purchases. None of these practices influence our reporting, but we believe in full disclosure. If you click an ad or affiliate link on our site and make a purchase, we may earn a commission at no additional cost to you. We thank you for your help - it is what keeps Wander bringing you great content. For further information please visit our
legal page
.
Cheek and Mabel Wood married in 1896 and had two children, Leslie Jr. and a daughter, Huldah. He did quite well in the family business, and the family was able to afford lavish vacations around the world. In fact, he was doing so well he was able to invest in his cousin's venture, Cheek-Neal Coffee Company.
Cheek-Neal subsequently created a specialty blend for Nashville's finest hotel, the Maxwell House, which was so good President Teddy Roosevelt supposedly declared it "good to the last drop." When the wildly successful company was sold in 1928 to what would eventually become General Mills, Cheek received a hefty portion of the $40 million purchase price.
Cheekwood Estate—A Grand Estate and Gardens

That money undoubtedly helped him keep a promise he made to Mabel to build her a bigger house. (According to family lore, when she purchased a gilt mirror that was too tall for their house at the time, Cheek told her, "I suppose we will have to either sell the mirror or build a house to fit it in.")
In 1929, the Cheeks hired architect Bryant Fleming to design the bigger house and the gardens to go with it on 55 acres adjacent to the Warner Parks. They named the estate Cheekwood, combining their last name Cheek, with Mabel's maiden name, Wood.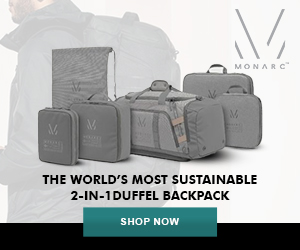 Three years later, in 1932, Leslie, Mabel, and her mother moved into Cheekwood while the children were away at school. Leslie would live in the nine-bedroom, 12-bathroom mansion for only three years; Mabel would live there another 10. Huldah and her family moved in for a while, but eventually decided it should become a public garden and fine arts center. In 1960, Cheekwood Estate opened to the public.
Serene Gardens at Cheekwood Estate

Most visitors come to amble through the 10 exquisitely manicured gardens, Swan Lawn, and the Carell Woodland Sculpture Trail. I spent most of my time in the gardens, and one of my favorites had to be the Shomu-en Japanese Garden with its traditional gates, bamboo forest, and crooked paths that slow your progress and allow for reflection.
I also enjoyed the Carell Woodland Sculpture Trail located behind the property's restaurant, the Pineapple Room. Along the nearly one-mile trail are 15 sculptures, ranging from bronze forest animals to a glass bridge you can actually cross. One of the most recognizable sculptures, and one of my favorites, is Crawling Lady Hare, which is pretty much as it sounds… a crawling woman made of wire with a hare's head.
Other gardens include the Martin Boxwood Gardens (part of Fleming's original landscape design), the Burr Terrace Garden (modeled after the oldest surviving botanical garden in the world) and the Bradford Robertson Color Garden with its eight curved arches covered with flowering vines.
For kids, there's also a miniature train with authentic-sounding whistles, bells, and engine sounds that chugs its way along 265 feet of tracks through the garden.
Cheekwood Estate and Art Museum
The gardens are only part of Cheekwood. The mansion houses a fine art museum with an impressive collection of paintings, prints, drawings, photographs, sculpture and more. The emphasis is on American art produced between 1910 and 1970. Expect to see works by Andy Warhol, Jamie Wyeth, Robert Rauschenberg, David Hockney, and Alex Katz, to name a few.
I was really impressed by the more than 500 Chinese snuff bottles, each intricately decorated, on display. There's also a 650-piece collection of American and European silver, a collection of early 20th century American pottery, and the third largest English Worcester porcelain collection in the United States.
Of course, the mansion itself is a work of art. The building is inspired by the interiors and exteriors Fleming saw when he toured England with the Cheeks shortly after they hired him. On that trip, the Cheeks bought antique furnishings and architectural elements, some of which can be seen while touring the 12 public rooms.
In addition to the Cheekwood Permanent Collection, the mansion also hosts special exhibits, such as the recent one featuring the fashions of TV show Downtown Abbey®.
Cheekwood Estate—The Details
Plan to spend at least two hours at Cheekwood Estate & Gardens. Since the estate is so large, a shuttle is available to transport you between buildings from 10 a.m. to 2 p.m. It's also worth noting that because this is a historic property, some areas are not accessible. Some paths are narrow, steep, and uneven, and some rooms in the mansion are inaccessible by wheelchair.
If you plan to make a day of your visit, the Pineapple Room serves sandwiches and soups for lunch daily from 11 a.m. to 2 p.m. The view of the West Gardens from the dining room or patio make it a good option, but if I had the chance, I'd bring a lunch and picnic on a blanket in the gardens. (You can also sit on park benches while you eat.)
The Cheekwood Estate & Gardens is open Tuesday through Sunday from 9 a.m. to 5 p.m. Admission is $20 per person. There's an additional $5 charge per vehicle to park. Pets are not allowed, and although you can bring backpacks and strollers on the grounds, they are not allowed in the mansion. (You can store them in the coat room while you tour the mansion.)
For more information, call 615.353.6968 or visit the Cheekwood Estate website.
---
Note: As is common in the travel industry, the writer was provided with accommodations, meals and other compensation for the purpose of review. While it has not influenced this review, the writer believes in full disclosure of all potential conflicts of interest.