Do you want a beach wedding?  Seaside is the ultimate place to be for possibly one of the most important days of your existence. So, why would you not pick the most serene and peaceful place over a more traditional church or whatever religious or cultural trappings your family has bestowed upon you?
As the world progresses, people are starting to look into their  own lives and how they want to live versus "what mother and grandmother would do or want". Simply, they are not them and do not want to be them, especially on the all-important wedding day. Millennials are changing history and beating to their own drums. In doing so, the younger generation are having a blast and not looking back.
As recent studies suggest, the budgets for weddings are increasing, but the guest lists are getting smaller. So, in essence people are focusing more on creating an unique experience for their guests and what is ultimately important to themselves as a couple.
Find the Best Beach Possible
So, deciding on a beach wedding makes sense, but it is probably the most difficult one amongst many hard decisions on planning a non-traditional wedding. As with anything, this decision takes into many different variables:
As is common in the travel industry, Wander With Wonder sometimes receives complimentary products and services. Wander also earns income from ads and affiliate links on our site. Some of those links are for Amazon. As an Amazon Associate, Wander earns from qualifying purchases. None of these practices influence our reporting, but we believe in full disclosure. If you click an ad or affiliate link on our site and make a purchase, we may earn a commission at no additional cost to you. We thank you for your help - it is what keeps Wander bringing you great content. For further information please visit our
legal page
.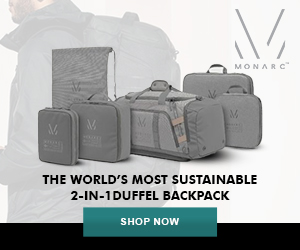 How easy is it to get to the beach
Do you want to do the reception and rehearsal dinner at the beach?
What type of backdrop do you need?
Do you need a restaurant or catering service/staff?
Do you need a permit?
Do you want accommodation at the beach?
How is the wave situation at the beach? Sometimes waves can be loud and a nuisance for a wedding
You will see by looking at the Princess Royale Hotel Ocean City, MD official site, an oceanfront resort offers all the help you need to plan every detail of your beach wedding as there are wedding planners on staff. Their philosophy? "Because each bride is unique, every wedding is personalized to reflect her individual style and taste "
What to Wear
So, every one that has a beach wedding goes barefoot right? NOT!
One of the best things about being at the beach and in warm weather is the flexibility in whatever you want to do/wear because it is not traditional; as well as nice weather allows for some fashionable ideas.
Sandals, Fashionable flip-flops, Flats
Loose, cool fabrics are the best and white to colorful and tropical colors are nice. A sun or maxi dress is a good option for the cool and fashionable look.
Try a wrap, in case the tradewinds pick up and gets a little cool at sunset
Most likely more natural and light colors on the make up because beach weddings are more down to earth. As well as your hair will be blowing around in the wind, so maybe up or let it "go with the wind."
What Should the Bridesmaids Wear?
Just like we said before, since this is not a traditional wedding and it's outside; this allows for your gown from www.azazie.com/all/bridal-gowns to be more colorful and symbolize the tropical and summer feeling of the wedding. Even your bridesmaids can have loose, cool, and light flowing fabrics with nice spring/summer tones such as pink or peach tones.
What Should the Groomsmen Wear?
So, when dealing with men and high stress, high humidity, and higher temperatures like these, what should we consider for the groom's clothing? The good thing about men is they just want simple and this is exactly what the beach is… Simple.
Breathable fabrics for shirts and jackets.
Lighter tones, such as white shirts or gray jackets
Flip Flops, Sandals, or barefeet ( trim the toenails )
Rolled up sleeves, suspenders, and maybe a trendy hat
Good ol' Hawaiian apparel if this appeals to you
Invest in a high-summer suit (preppy but not seersucker)
Dressing for your beach wedding in chic, more casual clothing will make you comfortable and help you maximize the benefits of a beach wedding.
---
This article is sponsored content. I only accept items for WanderWithWonder.com that I believe offers information for my readers.