When looking for a home, is an apartment or a house better? These are 5 factors to consider when choosing between a house and an apartment.
Most of us can't stay on the road all the time, especially given the world today. So then, we start thinking about a place to call home. Should you move into an apartment instead of a house? The apartment versus house subject is a complex one. In most cases, there's no right or wrong place to live, because the decision will ultimately depend on a number of factors. These are the 5 decisive factors to consider when choosing between a house and an apartment.
Family
This is a no-brainer. Your family is a good starting point when deciding between an apartment and a house. Apartment living suits couples starting out in their careers. So if you're living alone or with just one person, renting an apartment might make the most sense.
By contrast, a house is centered on a family. Nowadays, a lot of 'Gen X' homeowners prefer to share a home with their adult children. Thus, a house better suits people who have pressing needs for a larger space. A house would also be great if you own pets. Sure, an apartment space may fit a cat or two, but it may not be spacious enough to keep a dog.
Budget
What you can afford will determine whether you should choose an apartment or a house. Budget-wise, it's cheaper to rent an apartment than a house. Usually, the actual price will vary by the location and size of the property in question. But in general, apartment living allows you to save money for other important expenses.
Meanwhile, living in a house comes with high costs. Utility costs, including water and electricity, happen to be more expensive in a house than in an apartment that can be rented on a monthly basis – and that's not all.
Rent is also higher considering that you're getting more square footage. It's a good idea to move into a house only if you can handle the costs while still living comfortably, whether or not that's with your family.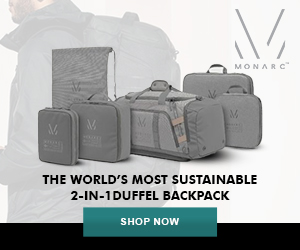 Lifestyle
If you enjoy having friends and family around most of the time, choosing a house over an apartment may be a practical decision. Homeownership comes with freedom and flexibility.
As a homeowner, you can replace carpeting, paint the walls and reinvent the space to match your unique lifestyle. You typically won't achieve that kind of freedom in apartment buildings.
That being said, more tightly compacted and affordable quarters excel in terms of convenience. If you enjoy checking out art exhibits, attending major sporting events, or eating out, then apartment living might suit you best. In most cases, apartments such as these monthly rentals in NYC are located in proximity to such attractions – or at least, are close enough to the public transportation that can get you there easily.
Security + Amenities
Newer apartments often offer on-site laundry services, swimming pools, fitness areas, and more. In fact, those in luxury apartments enjoy cooking classes and even enclosed workspaces. Apartment complexes are also more secure, with security measures installed at their entrances. Additionally, living in an apartment community means there are always people around, so security is not a concern.
While a house can also be secure depending on security measures installed, it tends to offer fewer amenities than an apartment. Luckily, a house caters to your privacy above all else. Noise from your apartment neighbors can become annoying. With a house, however, having to deal with constant noisy neighbors is a thing of the past.
Maintenance
One thing that most of us don't seem to have enough of is time. If there are things you can do to extend your days, you should gladly do them. When you live in an apartment, you don't have to worry about chores like mowing the lawn, cleaning gutters, trimming trees, and such. This frees up your valuable time so you can hang out with friends or do other activities that you love.
A house, on the other hand, can call for a lot of work. You have the lawns to mow, gutters to clean, trees to trim, windows to wash, and much more to fix around the house. If you're into DIY projects and gardening, it's perfect for you. If it's not your thing, you better give apartment living a second thought.
More Articles Related to Deciding on an Apartment or a House
Apartment or House? It's Up to You to Decide
In the apartment versus house dilemma, whatever you choose should address your needs and future plans. For example, if you plan on starting a family in the next couple of years, would a tiny inner-city apartment really suffice?
On the same page, if you have adult children who will be leaving home to start their own families in the next few years, would it really be necessary to own a massive eight-bedroom house? Either way, the ball is now in your court. Now, let the search for your perfect home begin!
Apartment or House: Which is Right for You?