I had a chance a few years ago to visit Albemarle CiderWorks near Charlottesville. The family farm reminded me of my own childhood, growing up on a farm in Virginia. The Dalton family, which owns the cidery, introduced me to hard apple cider. And I loved it! I was thrilled recently to discover I can order their hard apple cider online for delivery to my front door. Come along and experience the history of hard apple cider at Albemarle CiderWorks.
Wander With Wonder contains affiliate links. If you click through and make a purchase, we may earn a commission, at no additional cost to you. We thank you for your help — it is what keeps Wander With Wonder bringing you great content.
What is Cider?
Cider is an age-old tradition. In Colonial times, European settlers brought apples to the New World along with the practice of fermenting the juice to preserve it in an age without refrigeration. Cider became especially popular in Virginia, where the climate was good for growing apples. If you're curious about the history of cider, I recommend reading Ciderology by Gabe Cook.
Today, Virginia carries on the tradition with modern interpretations of hard apple cider. The best apple cider is fermented in much the same way we make wine. Once the farmers harvest the fruit, they feed whole apples into a grinder to create a mash called pommace. They then press the pommace to extract the juice. Once they collect the juice, the cidermaker blends a variety of juices to create a custom mix.
As is common in the travel industry, Wander With Wonder sometimes receives complimentary products and services. Wander also earns income from ads and affiliate links on our site. Some of those links are for Amazon. As an Amazon Associate, Wander earns from qualifying purchases. None of these practices influence our reporting, but we believe in full disclosure. If you click an ad or affiliate link on our site and make a purchase, we may earn a commission at no additional cost to you. We thank you for your help - it is what keeps Wander bringing you great content. For further information please visit our
legal page
.
After blending, the most important process—fermentation—begins, in which the yeast breaks down the sugars, creating alcohol.
Cidermakers typically filter cider to create a beautiful clear liquid that is about the color of Champagne. Some ciders are still and served cellar temperature. Others have added carbonation, creating a sparkling cider that is served chilled. There are some unfiltered ciders that are naturally effervescent. Unlike wine that gets better with age, cider is best served within two years of bottling. Most ciders are usually between 7.5 and 8.5% alcohol by volume.
History of Hard Apple Cider and Albemarle CiderWorks
There were hundreds of apple varieties popular during the Colonial period, but many were forgotten over the years as growers searched for apples they could ship and keep on store shelves for longer periods. These heirloom varieties often have intense flavors and aromas not found in the typical grocery store apple.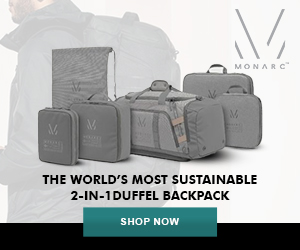 In 2000, the Shelton family started Vintage Virginia Apples, now growing more than 200 cultivars, many from those long-forgotten heirloom varieties. Then, in 2009, the family opened Albemarle CiderWorks, producing about 3,000 cases of sparkling cider each year.
Albemarle CiderWorks and Vintage Virginia Apples is a family-run operation. Chuck Shelton is the cidermaker, expertly blending lovely apple varietals to create complex hard apple ciders. Charlotte Shelton weaves a love of history—important when dealing with heirloom apples—and the Albemarle region into her role at the cidery. Bill Shelton manages the nursery, while Bill's daughter Anne Shelton serves as General Manager.
Exploring the Orchard at Vintage Virginia Apples
The nursery is a major part of the business. Under the direction of nursery manager Bill Shelton, they now offer more than 100 varieties of trees in the online catalog. You can get apple, pear, plum, and cherry trees. Many of their options are unavailable almost anywhere else.
If you're interested in ordering trees, you can only order between December 1 and the end of March. The website specifies the annual shipping dates.
To dig deeper into the apple heritage in America, I recommend you check out Apples of North America: Exceptional Varieties for Gardeners, Growers, and Cooks.
The Hard Apple Cider at Albemarle CiderWorks
Mr. Shelton loves sharing his passion for making hard apple cider. Under his direction, the cidery produces both blends and single-variety ciders. I wasn't sure I would like cider. I don't drink beer, but prefer wines and sparkling wines. To my delight, I discovered that I really enjoy hard apple cider.
I discovered that you can purchase Albemarle CiderWorks online. It is available to ship to most states (the 13 exceptions appear online). If you live in Virginia, Maryland, or Washington, DC, you can find Albemarle CiderWorks in local stores, including Total Wine & More, Wegmans, Whole Foods, and The Fresh Market.
My Favorite Hard Apple Ciders
A regional favorite is Old Virginia Winesap, made from Winesap apples. This single varietal cider goes really well with winter root vegetables. It is 7.5% alcohol by volume.
For something a little more complex, I suggest Jupiter's Legacy. This is a complicated blend that changes each year, often featuring more than 30 different apple varieties. I really liked this one because of the high acidity and tartness. It reminded me of nice sparkling wines. It pairs great with pork, game meats, and even desserts. As Anne Shelton told me, "Jupiter's Legacy represents the best of what American cider was and will be." It is 8.2% alcohol by volume.
Of course, the heirloom apples play a big role in the cidery. For example, England's Queen Victoria favored Albemarle Pippin apples. She was known to pay hefty taxes to import them from Virginia to England. That Albemarle Pippin is what Albemarle CiderWorks uses to make its Royal Pippin Cider. It pairs well with pork and light seafood and has 8.5% alcohol by volume.
If You Visit Albemarle CiderWorks
As the pandemic surged, Albemarle CiderWorks adjusted their tastings. They are open daily from 11 am to 5 pm but I recommend you make reservations. Sitting outside on the patio is ideal for spring, summer, and fall in Virginia's Albemarle County. As activities resume in 2021, check the online schedule for live music.
In the meantime, order some great Albemarle CiderWorks hard apple cider to bring a bit of Virginia's Blue Ridge Mountains to your home. And put this one on your list so you can visit in the future and hear stories about hard apple cider history while sampling the wares. Be sure to check out more great things you can do while visiting Virginia brought to you by our Wander writers.