Memphis has always intrigued me. It's the "Birthplace of Rock 'n' Roll" and home to Sun Studio, where Elvis Presley, Johnny Cash, and Jerry Lee Lewis all cut albums early in their careers. And, of course, Elvis lived here at his mansion, Graceland. (I think we can all agree to be on a first name basis with the King of Rock 'n' Roll.)
While music is a big part of what makes Memphis such a great destination, it isn't the only reason to visit. The city is home to the National Civil Rights Museum, the world-famous Peabody ducks, and the Bass Pro Shops at the Pyramid.
Graceland, Elvis' Memphis home
You don't have to love Elvis to love Graceland, but admittedly, it helps. The complex spans 14 acres and includes the actual mansion, Elvis' airplanes, his vintage automobile collection, and tons of memorabilia. Start at the mansion (accessed by shuttle from the Entertainment Complex) where you can take a self-guided tour using headphones and a touchscreen iPad.
Back at the Entertainment Complex, plan to spend another hour or two looking at the airplanes, automobiles, and exhibits. Depending on how big of a fan you are, you could spend anywhere from two hours to several days. (Graceland sells multi-day tickets.) For subtly-themed Elvis accommodations, book a room at The Guest House at Graceland, just minutes away.
Beale Street in Memphis
Memphis may be the "Birthplace of Rock 'n' Roll," but Beale Street is the "Home of the Blues," primarily thanks to resident W. C. Handy. While Handy, a black trumpet player, didn't invent blues, he popularized it and developed a style known as Memphis Blues. As a result, Louis Armstrong, Muddy Waters, B. B. King, and other greats made their way to Beale Street.
Today, you can hear a variety of music genres and styles on Beale Street. Before you visit, download the Beale St. App to find out which bands are playing on the street as well as get information on restaurants, bars, and shops.
Memphis Rock 'n' Soul Museum
Created by the Smithsonian Institute, the Memphis Rock 'n' Soul Museum tells the story of music, from the field hollering of slaves and sharecroppers to country music, soul, and rock 'n' roll. Headphones play songs associated with exhibits and provide insights you wouldn't get by simply reading the signs.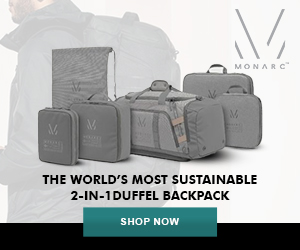 For me, this museum was one of the highlights of my Memphis trip because I learned a lot of really interesting things here. (Did you know Holiday Inn had its own record label at one point that was managed by Sam Phillips, the founder of Sun Records?) Even though it's not a large museum, you could spend hours wandering past exhibits and listening to great music.
Sun Studio
Anyone who knows anything about music history knows Sun Studio. The legendary recording studio released "That's All Right" by Elvis, "I Walk the Line" by Johnny Cash, "Great Balls of Fire" by Jerry Lee Lewis and a substantial portfolio of other hits. It's also the setting for the Broadway musical "The Million Dollar Quartet."
You can tour Sun Records while in Memphis. The 45-minute, guided tour shows you were the greats noted above as well as Carl Perkins, B.B. King, and Roy Orbison recorded their hits for the Sun label. Tours run 10 a.m. to 6 p.m. Children under 5 years old are not permitted on the tour.
Stax Museum of American Soul Music
In its heyday, Stax Records was the epicenter for soul, churning out hits by Aretha Franklin, Otis Redding, Isaac Hayes, Al Green, and others. Today, it's a 17,000-square-foot museum that begins with the genre's history, celebrates the label's stars and ushers you through Studio A, where they cut their albums.
There's more to Stax than the museum, though. Next door is the Stax Music Academy, an after-school music institute with an emphasis on "soul-to-soul performances" and social responsibility. Many of its students also attend the affiliated Soulsville Charter School. By visiting the museum, you are helping support the students at both schools.
National Civil Rights Museum
On April 4, 1968, Dr. Martin Luther King Jr. stepped out on the balcony of the Lorraine Motel in Memphis and was killed by a bullet fired from the boarding house across the street. As you approach the National Civil Rights Museum, you can see where he died since the museum is built around the motel.
Inside, you'll weave through exhibits depicting slavery, segregation, and the civil rights era before looking through Plexiglas into the room where King was staying when he was shot. Be prepared to be emotionally overwhelmed and note that younger visitors may lose interest because there is a lot of reading and not many interactive displays.
Bass Pro Shops at the Pyramids
This isn't your typical Bass Pro Shops. For starters, it's located inside a 32-story, steel pyramid and has a 103-room hotel, the Big Cypress Lodge, on its second and third floors. Most of the hotel's rooms open to a private screened-in porch with rocking chairs overlooking the retail space below. Plus, hotel guests and non-guests alike can take an elevator to the Lookout for 360-degree views of Memphis and the Mississippi River.
Even if you don't stay at the hotel or plan to go to the Lookout, you'll want to drop by the retail store to see its giant swamp with 100-foot cypress trees and alligator pools, more than 1,800 fish in 10 aquariums, interactive wetlands and waterfowl education museum, and 13-lane bowling alley "in the ocean."
The Peabody Memphis 
Since opening 150 years ago in 1869, The Peabody Memphis has been the heart of Memphis. Elvis attended his high school prom at the hotel, Neil Diamond wrote "Sweet Caroline" in its lobby, and a slew of celebrities have stayed in its rooms. You can learn more about the hotel on its daily, 1-hour history tour.
For many people, though, the real reason to visit The Peabody Memphis is to see the five ducks that march through the lobby every day at 11 a.m. and 5 p.m. The parade is so popular, in fact, that up to 1,500 people cram into the lobby and onto the second-floor balcony overlooking it. Come early to get a good seat, or book a Ducky Day package and assist the Duckmaster during the ceremony.
---
As is common in the travel industry, the writer was provided with accommodations, meals and other compensation for the purpose of review. While it has not influenced this review, the writer believes in full disclosure of all potential conflicts of interest.