Wander With Wonder contains affiliate links. If you click through and make a purchase, we may earn a commission, at no additional cost to you. We thank you for your help — it is what keeps wander with wonder bringing you great content.
---
Florida is an absolutely dreamy place for a destination wedding. Warm weather, abundant sunshine, and beautiful natural scenery combine to make this state a popular place for couples looking to begin their life together in paradise. With so many amazing venues to choose from, it can be challenging to narrow down your options. Regardless of if you are looking for the quintessential beach wedding or a more traditional venue, the Sunshine State has a myriad of options. Here are six of the best Florida wedding venues to consider for your special day.
Briza on the Bay
This Miami waterfront venue is the classic Florida wedding experience. Located in the heart and soul of Miami, this 5,000-square foot venue offers the flexibility that you need to create the wedding of your dreams. Space is complemented by its full-service catering options, AV offerings, and everything else that you need to pull off this day. Looking for just the right linen and tablecloths? No worries, there is help with that as well. Guests can arrive at the venue by boat or heli-boat, providing a unique experience for everyone involved.
Walt Disney World
Disney enthusiasts will delight in the options and service offered by a patented Disney Fairytale Wedding. The magic of your special day will come alive in this special place. The bride and groom can choose from a bevy of spectacular locations throughout the resort. You can choose from an intimate ceremony coupled with a romantic dinner at one of Disney's many world-class restaurants or a full-service ceremony partnered with a big reception. Disney even boasts a dedicated wedding chapel at the Grand Floridian Resort and Spa. This chapel is located on the shores of the Seven Seas Lagoon and features views of Cinderella's Castle in the distance. What could be more romantic than that?
As is common in the travel industry, Wander With Wonder sometimes receives complimentary products and services. Wander also earns income from ads and affiliate links on our site. Some of those links are for Amazon. As an Amazon Associate, Wander earns from qualifying purchases. None of these practices influence our reporting, but we believe in full disclosure. If you click an ad or affiliate link on our site and make a purchase, we may earn a commission at no additional cost to you. We thank you for your help - it is what keeps Wander bringing you great content. For further information please visit our
legal page
.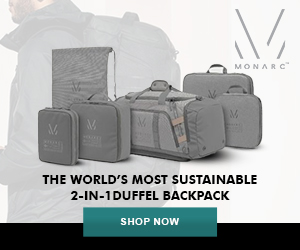 Victoria Hills Golf Club
Located in Central Florida, and perfect for wedding venues near DeLand, this charming venue pairs an elegant space with top-notch service to provide an amazing experience. The happy couple can choose to have a casual affair in the Azalea room or go all out with a formal party in the Sparrow's dining room. Whatever you choose, your guests will enjoy the unparalleled views of the 18-hole championship golf course nestled between towering trees and lush greenery. A team of friendly professionals is on hand to help you plan every detail of the big day.
Key Largo Lighthouse Beach
The Key Largo Lighthouse Beach is an ideal choice if you are looking for the classic Florida beachside wedding. Five private acres provide a secluded and intimate space for your wedding ceremony. The sparkling waters of the Atlantic Ocean provide the perfect backdrop as you say your vows. Guests will delight in staying after the wedding to enjoy the beach and all of its beautiful environs.
Country Club of Ocala
This upscale country club delivers a sophisticated experience for those looking for wedding venues near Ocala. Boasting 4,000 square feet of ballroom space partnered with an additional 1,500 square-foot veranda and lobby, this venue gives you the space that you need to plan the perfect wedding day. The staff of attentive associates will help you to customize your reception menu to suit your specific tastes.
Ernest Hemingway Home and Museum
This iconic Key West venue gives the couple a chance to marry at a historic estate surrounded by a canopy of trees. In addition to the rich history of the estate, the venue also puts you right in the heart of Key West. Guests will delight in exploring this region, reveling on conch fritters and key lime pie, and taking in the breathtaking Key West sunsets. Romance is in the air all over this idyllic destination.
---
This is a sponsored article. We received compensation for this article, but only include sponsors we believe can offer great service to our readers.