It's that time again. The sun is hanging longer in the sky and setting later. The weather is getting hotter. Summer is here, and that means it's picnic season.
There are some dishes that just fit the picnic vibe. Food and drinks that quench the thirst that the sun, fresh air, and easy conversation bring out. Remember that you're going to need to strike that balance between nourishing hungry and thirsty bodies losing steam in the sun, but also not going so heavy that the picnic loses its graceful lightness. Here are 5 summer picnic staples that carefully thread that needle.
Egg Salad Sandwiches
Egg salad is a versatile protein base that can stand up as your main dish but won't be as heavy as burgers or steaks. Combine egg salad with fresh butter, lettuce, and tomato on cracked pepper, olive oil sourdough bread for delicious egg salad sandwiches.
Wander With Wonder contains affiliate links. If you click through and make a purchase, we may earn a commission, at no additional cost to you. We thank you for your help — it is what keeps Wander With Wonder bringing you great content.

If you want to really step up your picnic game, harvest the eggs from your very own chickens using all the equipment you'll need from Dalton Poultry. Guaranteed you will taste the difference between store-bought and homegrown organic eggs.
Creamy Feta & Herb Dip with Pita
One main course isn't enough — you've got to prep your picnic peers' stomachs with an appetizer. A creamy feta and herb dip with hunks of pita bread is a delicious, healthy option.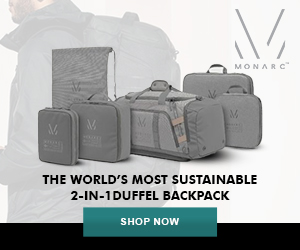 Feta is one of the most moisture-rich cheeses. When you mix it with sour cream and herbs—like tarragon, dill, and fennel—you'll have to stop people from spoiling their appetites before mealtime even begins.
Lynchburg Lemonades To Go
A Lynchburg Lemonade is a classic southern cocktail recipe, which combines whiskey with lemonade. You traditionally make Lynchburg Lemonade with Jack Daniel's Tennessee Whiskey that is named for the distillery's hometown of Lynchburg, TN. While some people now use gin or vodka, the smoky whiskey aftertaste gives Lynchburg Lemonades their signature twist.
However, you need to be mindful of where your picnic is being held. Don't bring open containers to a public park! But if your boozy brunch is planned for a best friends' backyard, make an entire pitcher to-go. Garnish with a sprig of mint, and don't forget the sustainable metal or bamboo straws.
Fried Green Tomatoes
Another Southern classic, fried green tomatoes are healthy yet indulgent. These crispy yet juicy fried treats are ideal either hot or cold. They're the total underrated MVP of the picnic.
The tomatoes need to be green, not just because it looks cool once you bite through the breadcrumb/panko-fried crust, but because the consistency of under-ripe tomatoes actually lends itself better to the frying process. Pair with ranch or a spicy aioli dip.
Strawberry Rhubarb Pie
The picnic wouldn't be complete with dessert. Strawberry rhubarb is the perfect choice of pie because it's sweet, light, isn't as obvious as cherry, or as obscure as something like fig ricotta.
If you're in a hurry or on a budget, pie is a great choice of dessert, because so much can be store-bought. Rather than making your own crust and filling, which requires over a dozen ingredients, hours of baking in the already hot kitchen, and a not-insignificant amount of cash, pair a pre-made pie crust with a tin of pre-made strawberry-rhubarb filling.
Top with a garnish of whipped cream, and your picnic is complete!
Planning Your Picnic
Picnics bring the whole family (or chosen family of friends) together. Grab some blankets, go potluck style, and have everyone congregate with their own unique dish.
Even if you work through summer, it's the season for relaxation. Plan something to look forward to this weekend by getting everyone together for a good old-fashioned picnic with these 5 summer picnic staples. Be sure to check out ideas on Wander where you might travel this summer. We also have some great ideas for fun summer recipes you might try for your next picnic.