Everybody has heard of Seattle. But even though I live only a few hours south in Portland, Oregon, I was unfamiliar with some of the towns just south of that famous Washington city. There's a Des Moines in Washington? SeaTac is the name of a town, not just the airport? This was news to me. So when the Seattle Southside Regional Tourism Authority invited me on a guided tour of the area's highlights, I jumped at the chance. While I was in the neighborhood, Travel Tacoma & Pierce County showed me around for an additional day. Here's my list of the best 10 wow things to do south of Seattle.
Visit Highline SeaTac Botanical Garden
The Highline SeaTac Botanical Garden is a big surprise close to the airport. In fact, it's so close they get a lot of out of town visitors who have long layovers, said Wendy Morgan, who serves on the garden's board of directors. Wendy and her dog Snooks showed my group around this treasure of a garden, which is not only a beautiful place to walk but has a touching backstory.
When the Port of Seattle was planning Runway 3 in the early 1990s, they bought up many houses in the neighborhood and slated them for destruction. Elda Behm was one of those unfortunate residents. A long-time gardener, she roused a group of volunteers to help her transplant her entire garden to land the port wasn't using. Since then, the garden has grown up with many volunteer hours, additional planting, and landscaping into this gem enjoyed by so many today.
As is common in the travel industry, Wander With Wonder sometimes receives complimentary products and services. Wander also earns income from ads and affiliate links on our site. Some of those links are for Amazon. As an Amazon Associate, Wander earns from qualifying purchases. None of these practices influence our reporting, but we believe in full disclosure. If you click an ad or affiliate link on our site and make a purchase, we may earn a commission at no additional cost to you. We thank you for your help - it is what keeps Wander bringing you great content. For further information please visit our
legal page
.
Kayak Puget Sound
On a mild day, paddling around Puget Sound off Des Moines, Washington, is bliss. During summer, you can rent kayaks from the Olympic Outdoor Center and set off from the beach. The water is remarkably clear close to shore. You might see porpoises, otters, and seals cavorting in the water, or cormorants fishing for brunch. When I went it was cloudy, but on clear days I suspect the mountain views are an extra bonus.
Go Indoor Skydiving
The scariest thing about indoor skydiving was probably the dire signs at the entrance of iFly in Tukwila. The gist of them: You might die! I do lots of activities that require signing waivers, but this waiver was a doozy. However, my laidback flight instructor put me at ease. Once I took the short training course where I learned hand signals (bend your legs more, bend them less, chin up) and zipped up my puffy flight suit, instructor James Finch led me into the wind tunnel and taught me to fly.
He set the wind to 90 mph for me—which is slow for indoor skydiving—but plenty windy for me. I hadn't realized how loud the wind would be, nor how intensely it would pummel my body. The smallest movements of your hands, the degree of your bent knees, these little things make you fly up or down, turn, and—for advanced flyers—do flips. The best part was when James took hold of me and flew me up and down the wind tunnel in a balletic circle.
Tasting Menu at Cedarbrook Lodge's Copperleaf Restaurant
Cedarbrook Lodge is another place where it's hard to believe you're right by SeaTac airport. The property sits on 11 acres, plus an additional seven acres of natural wetlands, surrounded by a residential neighborhood.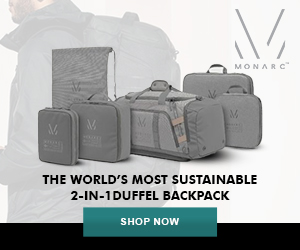 Even if you don't stay overnight—which you should—come to dine at the Copperleaf. They do tons of special dining and wine events, but the tasting menu is a fun way to experience Chef Adam Stevenson's creations. Our group of ten people had varied requirements, including vegan (me), vegetarian, dairy-free, and pescatarian.
Each of us got six little courses tailored to our dietary preferences. This was food that was beautiful, delicious, creative, and probably took ages to prepare. My favorite might have been chanterelle mushrooms with feral plum butter, or maybe the almond milk cardamom rice pudding dessert.
Since I don't drink alcohol, the bartender did an extra-special mocktail pairing for me. Both the restaurant and bar use lots of vegetables and herbs out of the chef's on-site garden.
Chocolate and More Chocolate
Any sane person loves chocolate, so the chance to see thousands of bars on a conveyor belt or to watch workers reaching into huge boxes of brightly-wrapped truffles feels like being in a fantasy world. At the Seattle Chocolate factory in Tukwila, the tour includes watching short videos and sniffing jars of beans and nibs in the chocolate classroom. You also have a birdseye view from a catwalk over the factory floor. Of course, there is also chocolate sampling in the tasting room.
Seattle Chocolate has both its standard line and the jcoco culinary line for those who like to experiment with edamame, cumin, or other unusual chocolate additives. Plus, everybody gets a stylish blue hairnet as a souvenir.
Shop for Glass Art in Tacoma's Best Hotel Gift Shop
Tacoma has built a worldwide reputation for glass art. So it makes sense that Tacoma's awesome Hotel Murano has an enormous glass collection, featuring a different artist on each of its 26 floors. Tucked in a corner of the hotel's lobby is the best hotel gift shop ever. Sure, you can replace the Tylenol and toothpaste you left at home. But Creative Forces Gifts & Sundries, owned by glass artist Carolyn Osborne, also shows the work of nearly 60 artists. Whether you want to remember your trip to Tacoma with a $2,000 bronze sculpture or a pair of beautiful glass earrings for $40, Osborne curates works for a range of tastes and budgets.
Ride a Baby Beluga
Inside Tacoma's Point Defiance Zoo, visitors can ride lovingly carved carousel animals handcrafted by the Washington Antique Carousel Society and Friends. The society spent years refurbishing a 1917 carousel with new animals. Choose between horses painted with a Washington state theme on the outer ring, or endangered animals and Northwest natives in the inner ring. My favorites are the baby beluga and an armor-wearing slug named Sir Dukbayte. The husky dog is awfully cute, too.
Slide Instead of Taking the Stairs
Tacoma's Dune Peninsula at Point Defiance Park, named for Frank Herbert's book Dune, just opened in July of 2019. When you're looking at the views of Puget Sound and the nice walkways and plants, it's hard to believe this used to be a Superfund site. You can run, watch a concert, and admire the public art here. But the feature that's the most fun? A series of six slides connects the park with the marina 50 feet below. These are for adults, too. Sorry, you'll still have to take the stairs back up. If you're wondering, author Frank Herbert was born in Tacoma in 1920.
Get Spooked on a Ghost Tour
Pretty Gritty Tours' ghost tour casts Tacoma in an eerie light, which isn't hard to do considering how many spooky old buildings there are in the City of Destiny. Which is even kind of a creepy city nickname when you're taking a tour about murderers.
Our 90-minute tour started downtown on a dark September night and covered ghosts dwelling in City Hall, the city's counterfeit totem pole, and stories about early settlers behaving very badly. Did you know Ted Bundy's childhood home was in Tacoma? I'll reiterate… creepy.
Go on a Raccoon Safari
Take 5-Mile Drive around Tacoma's Point Defiance Park and you'll notice something weird going on: Dozens of raccoons emerge from the trees and bushes and come right up to your car, hoping for handouts.
True, this is not a great situation for wildlife, but it's notable since I've never seen so many daytime raccoons. They are awfully cute and it's a beautiful drive. However, if you want to take the raccoon safari, drive very slowly, and do not feed them. Just take a few photos and marvel at the weird phenomenon. Better yet, ditch the car and enjoy biking, running, or walking during the loop's car-free hours, Saturday and Sunday until 1 pm and Monday through Friday until 10 am.
For more ideas when visiting the Seattle area, see these articles from Wander writers.
---
Note: As is common in the travel industry, the writer was provided with accommodations, meals, and other compensation for the purpose of review. While it has not influenced this review, the writer believes in full disclosure of all potential conflicts of interest.