For a small Middle Eastern country dominated by desert, Jordan sure has a lot to do. Bordered by Syria, Iraq, Saudi Arabia, Israel, and Palestine, visitors can expect Holy Land sites, archeological digs, and basically a lot of really old history. I spent a memorable eight days exploring. Here are some can't miss experiences in the Hashemite Kingdom of Jordan. Be sure to check Wander for more of my suggestions on where to stay in Jordan and some amazing culinary experiences during a visit to Jordan.
See the Rose Red City of Petra
Visiting the famous archaeological site of Petra—home to the ancient Nabatean culture dating back to 300 B.C.—is the most obvious reason to visit Jordan and practically the only thing I knew about the country before deciding to visit. Obvious or not, it's well worth doing. My group spent an entire day roaming the 60-square kilometer site, and still didn't see it all. The big draw is gorgeous buildings carved directly into enormous walls of red rock.
In front of the Treasury, Petra's most famous building (and home to the Holy Grail in Indiana Jones and the Last Crusade), the crowds of visitors, kids selling silver bracelets, guys coercing tourists onto the backs of donkeys and camels had a bazaar-like feel. But venture farther from the entrance and the crowds thin. The Monastery rewards people who climb 900 steps with its beauty, sparser crowds and a Turkish coffee stand.
Wander With Wonder contains affiliate links and we sometimes receive complimentary products and services for review. While it has not influenced this review, we believe in full disclosure. If you click through and make a purchase, we may earn a commission, at no additional cost to you. We thank you for your help — it is what keeps Wander With Wonder bringing you great content.
Take a Turkish Bath at Petra

I'll betray my spa ignorance here. I thought a Turkish bath would involve sitting in a tub of hot water, something I'm very good at doing. Instead, protocol at the Petra Marriott called for softening up in a coed steam room, being led into a private chamber where Fatima, my therapist, placed me face down on a marble slab and loofah-scrubbed me to within an inch of my life. Every so often she threw a delicious bucket of warm water over me. Then back to scrubbing. Fatima pointed out where ribbons of "dead skin" had sloughed off. I wasn't entirely convinced that skin had died before she got her mitts on me, but what was left of my skin felt very soft afterward.
Visit Bedouins in Jordan

In the mountains south of the Dead Sea, my group visited a Bedouin family. This is part of a cultural experience offered through the Feynan Ecolodge. Our Bedouin guide, Suleiman Hasaseen, brought us to a tent encampment in the desert and introduced us to the patriarch of the family. We got to see how he roasted green coffee beans over an open fire, then transformed the beans into strong, sweet Arabic coffee. Suleiman led us into the men's/guest tent, which had a ceiling made of animal feed bags.
We sat on cushions in a U formation, looking out. He explained the complicated rules surrounding coffee, and the part it plays in hospitality, wedding engagements, and settling disputes between tribes. "Coffee should scare your mustache," Suleiman told us. In other words, it should be very hot.
A Bedouin woman showed us how she makes kohl, then applied it around our eyes. Turns out it doesn't go on as neatly as Maybelline–most of us got raccoon eyes, and/or splotches on our cheeks. But kohl isn't just for vanity. Bedouins swear it improves night vision.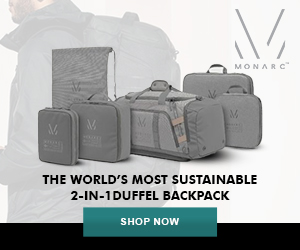 Cruise the Red Sea in Jordan

Jordan isn't all desert. The beach town of Aqaba makes the most of the country's 16 miles of Red Sea coastline. Visitors can hire watercraft ranging from a small glass-bottomed sightseeing boat to a yacht. From the water you can clearly see Israel, Egypt, and Saudi Arabia.
After a few days of desert, being on the water was rejuvenating. The reefs are popular with snorkelers and divers. While snorkeling, I saw three trumpet fish, a cream-colored eel, and lots of more colorful fish.
See Jesus' Baptism Site
Jordan is the site of history's most famous baptism: Jesus at the hands of John the Baptist. The River Jordan is slightly diverted at that point, so the actual spot is now dry. But you can also walk over and put your feet in the fascinatingly narrow river.
The Jordan is only about 10 feet wide here, so we got a close-up view of the much more happening Israeli side of the river. Over there, big groups of people were getting baptized in matching robes. A scraggly little rope with buoys marks the border. I bought my mom a rosary in the gift shop, as I figured my trip to the Middle East had probably worn out her old one.
Stroll the Ancient Plaza of Jerash
The old Roman city of Jerash was one of the prettiest places I visited during my trip to Jordan. Many of the buildings have crumbled, but thousands of pillars still stand. Much of the site hasn't been excavated, and may never be, as the current city is built on top of the old one. We were there at sunset, as lights came on in the surrounding hillsides and the call to prayer swelled over the ruins. I took about 100 pictures of columns.
Float in the Dead Sea in Jordan

Floating in the Dead Sea is one of those other things visitors are practically obligated to do when they visit Jordan. The Dead Sea's high salt content makes swimmers extra buoyant. Dead Sea mud is credited with a multitude of healing benefits, including relieving osteoarthritic pain, reducing cellulose, and preventing hair loss. At the private beach of the Dead Sea Marriott, bathers gathered around a bucket of mud, slathering it on in front of a mirror.
A Canadian and I helped each other out, getting a little more intimate than I usually do with strangers. The whole experience is weird and fun. But don't try to swim in the Dead Sea – the slightest splash in the eye and you'll be in pain. Trust me.
Spend a Night in the Desert
At Rahayeb Desert Camp in Wadi Rum, accessible only by four-wheel-drive vehicles, you really get away from it all.
And I found out how dark the desert is when waking up at three a.m. and realizing the generator shuts off at night. Aside from the fear of the dark, I loved staying at this place, which is dominated by dirt and rock. My favorite part was a loungey deck overlooking the camp and the vast desert, filled with striped red sofas. Another surprise: Jordan has excellent cell service. I called my mom in San Diego from my striped perch.
See the Virgin with the Blue Hand
I love miracles. Most people visit St. George's Church in Madaba to see the famous mosaics. But in the basement is a very special picture of the Virgin Mary. In 1976, worshipers noticed that Mary had suddenly grown a third hand. And it was blue. Nobody knew why, but they decided she wanted to give Madaba a helping hand and proclaimed it a miracle.
Meet a Camel in Jordan

Camels are intriguing creatures. Everything about them is kind of strange to me: their circular, off-center chewing, their height, humps, and the way their legs bend. I was excited to get up close to loads of camels in Jordan—but not too close. Their teeth are enormous. As a devout animal lover, I was happy to see that people seemed to treat camels well. Part of that is probably due to them costing upwards of $2,500. But I noted some genuine affection, especially between this one Bedouin boy and his camel. Seeing them kiss each other was the cutest thing.
Okay, this is just a list of 10 special moments. I could easily come up with 100 more. Jordan has endless wow moments, and I recommend everybody go see and experience this country for themselves. For more info, check out the official Jordan tourism website. Be sure to see more places to visit in the Middle East on Wander.
---
Note: As is common in the travel industry, the writer was provided with accommodations, meals, tours and other compensation for the purpose of review. While it has not influenced this review, the writer believes in full disclosure of all potential conflicts of interest.