Plano, Texas is part of the Dallas Fort Worth Metroplex. But as part of the greater DFW area, Plano is often overshadowed by its big-city neighbor of Dallas. I discovered that Plano is a great destination that has something for everyone. I recently took my granddaughter for a quick visit. Here is our ultimate guide to 48 hours in Plano.
Must-See Sights in Plano
I moved to Texas about two years ago. I've discovered since then that each city across the Metroplex has a distinct character. I'm eager to check out all of the cities, but I honestly wasn't sure what to expect when I accepted an invitation from Visit Plano to check out the city with my 8-year-old granddaughter.
I'm thrilled to report that we were both impressed. We discovered a welcoming community with great family activities, upscale dining, impressive shopping, and outdoor entertainment all year round. Here are some of the must-see sights for the ultimate 48 hours in Plano.
Family-Friendly Activities in Plano
Since we only had 48 hours, my granddaughter and I set out to discover the best family-friendly activities in Plano. We found plenty! Our top three were the Crayola Experience, Pinstack, and horseback riding at the world-famous Southfork Ranch.
Crayola Experience in Plano
Before her visit, my granddaughter was so excited about the Crayola Experience. I was hoping it didn't disappoint, and it definitely did not. She's 8 years old and I think she's the absolutely perfect age for this activity. I must admit, I had a really good time there as well. So many crayons!
We had such fun creating our own crayons, going through the hands-on activities, and animating our creations. We arrived first thing in the morning, so it was quiet and we had a chance to try out all the activities. She made a car out of wax for her big brother by choosing colors and watching the wax melt into a mold. She also had a chance to choose her two favorite colors (pink and purple of course) and creating spin art from melted wax.
We spent a couple of hours at the Crayola Experience and I would suggest saving some time at the end to go through the gift shop. I may go back there to purchase Christmas presents this year. My favorite was the wall of hundreds of colors, where you can purchase your own colors in a box for a fixed price. The sheer joy of picking out exactly which colors you love the most doesn't diminish with age.
Pinstack Plano
Our first evening, we headed over to Pinstack for an evening of great fun. To call Pinstack a bowling alley would be like calling Disney World a carnival. Pinstack is over-the-top fun for the entire family. We headed to the private bowling area, which is great for gatherings—from birthday parties to corporate team-building events. We had fun appetizers and desserts and all of us enjoyed bowling. Although my granddaughter had a hard time picking up the bowling balls. Never fear. Pinstack brought out a device just for kids that helped her get her bowling ball down the lane.
After our brief game of bowling, we headed out into the rest of Pinstack for even more fun. There's Laser Tag, Bumper Cars, a climbing wall and high ropes course, video games, and all of those fun carnival games that spit out tickets. My granddaughter loved the bumper cars and wanted to stay there all night. She was thrilled, however, to win a stuffed animal in the claw machine.
Southfork Ranch
From the moment I discovered I was going to visit Southfork Ranch, the theme song to Dallas ran through my head. Southfork Ranch, possibly the most famous ranch in the entire world, is actually in Parker, just east of the city limits of Plano.
Before our visit, I had to try to give my 8-year-old granddaughter some perspective. I was 14 years old when the Ewings came onto prime time television. I know my parents watched it and I remember watching it myself by the time the 1980 show aired about "Who shot J.R.?"
I have to admit it was hard to explain the fascination with this show to a child. Even I was shocked to discover it aired on television until 1991. By the time we pulled up to Southfork, my granddaughter knew it was the set for a television show, but she was way more focused on getting to go horseback riding.
We took one of the one-hour trail rides and so enjoyed it. Southfork Ranch offers daily trail rides at four different starting times. You can book up to six riders at a time and our guide was fabulous with the kids. My granddaughter commented that the horses were "So big" and it was obvious she was a little intimidated. She had been on a horse once before, but this was her first time guiding her own horse on an open course. The wrangler found just the right horse and walked my granddaughter through everything. She was relaxed and had such a great time. And yes, so did Grandma Susan.
Southfork Ranch also offers riding lessons at 8:00 a.m. each day. You need to make reservations at least 24 hours in advance. For those who want to discover everything Dallas-related (the television show), Southfork Ranch offers guided tours from the Visitor's Center each day. Tours depart every 30 to 45 minutes and are $16 for adults.
Outdoor Activities in Plano
I didn't have as much time to explore the outdoors as I would have liked during my 48 hours—I'll need another 48 hours—but there's so much great green space in Plano. In fact, there are about 4,370 acres across the city. There are more than 82 miles of hiking and biking trails.
There were a couple of other families on my trip with Visit Plano. While my granddaughter and I were out horseback riding, they went to Go Ape! This is an outdoor adventure filled with zip lines, tree-top ropes courses, and great thrills. The 3.5-hour Treetop Adventure has zip lines, Tarzan swings, and ropes courses up in the canopy. The experience is for everyone over 10 years of age, a minimum height of 4'7″ and a maximum weight of 285 pounds. This is $59 for those 16 and over or $39 for a youth 10 to 15, which must also have adult supervision.
Don't worry—you get an initial safety briefing and are fitted with a harness. Take the rope ladder up to the course, navigate bridges and more than 40 obstacles, and then zip line back down to the start. The longest zipline is 423 feet and the highest platform is at 28 feet. Go Ape! is in Oak Point Park & Nature Preserve in Plano. For those who want to explore the park, it has more than eight miles of trails along with kayaking and paddle boarding.
Shopping in Plano
I discovered some great shopping in Plano. It ranged from the fun and historic downtown to a luxury mall and an upscale outdoor shopping community.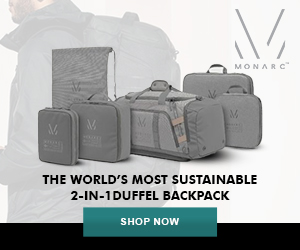 Plano's Downtown Arts District
The Downtown Plano Arts District is the quintessential charming downtown. Its brick-lined streets are an ideal setting for outdoor music, a farmers market, galleries, shops, and restaurants.
We had dinner downtown at Hub Streat, which I talk about below. There was music on the corner and people strolling along the sidewalks. It felt like a true downtown. The Plano Station for the DART rail line runs right through downtown, making it easy to come to visit for the day.
The Shops at Willow Bend
The Shops at Willow Bend is a large indoor mall with more than 125 stores and restaurants. The Crayola Experience is located in Willow Bend. Shops are mostly well-known national and international brands. There is a broad range of offerings, from H&M and Skechers to Neiman Marcus, Bose, Brooks Brothers, and Louis Vuitton. There are a variety of entertainment events both inside and in the outdoor courtyards.
Valet parking is available at Willow Bend. Those 21 and over can experience Sip-and-Shop at Willow Bend. You start at the Ascension Annex where you can purchase beer and wine to sip while you shop. Willow Bend is off the Dallas North Tollway in North Plano.
Legacy West
We stayed at Legacy West and I really enjoyed this urban space. Legacy West covers 250 acres and is off the Sam Rayburn Tollway within sight of the Toyota Motor North America Headquarters.
Legacy West is ideal for families, or for an upscale visit to Plano. There are so many great shopping and dining options. During the day, many businesses operate out of the spaces above the retail shops. Then at night, the urban housing spaces fill up with residents that spill out onto the streets. Shops welcome those strolling past the water features and musicians set up on the corners. It feels like a touch of urban living here in the suburbs.
Shops range from personal care options like TruDerm and Venetian Nail Spa to retail options like Barnes & Noble Kitchen, Warby Parker, Tumi, and even a Tesla shop. My granddaughter and I enjoyed our walks out each evening to see everything happening in Legacy West.
Where to Eat in Plano
With more than 800 restaurants in Plano, it's obvious that you can't sample all the places to eat when you only have 48 hours in Plano. But, my granddaughter and I managed to eat our way across Plano.
Wow! Donuts & Drips
We both really enjoyed Wow! Donuts & Drips in Plano. This is definitely an "Instagramable" coffee and donut shop—it is such an adorable little shop with white subway tiles, glass display cases showing off beautiful donuts, and comfortable seating areas.
But it's not just about the show. They offer amazing flavors as well. The coffee was great, but oh those donuts. It was my birthday, so thanks to Visit Plano, I received a fun birthday donut.
There are so many amazing flavors and each one is crafted as you order it. The displays are absolutely gorgeous and it's so hard to decide which donut to choose. So pick a couple. Some of the options include Twice Red Velvet Cake, Black Forest Cake, Apple Caramel, Maple Turtle, Nutella Kit Kat, Piña Colada, and Death By Chocolate. Wow! Donuts & Drips offered us some great wow moments for sure!
Legacy Food Hall
We walked from our hotel through Legacy West to have lunch on our first day at Legacy Food Hall. I love a good food hall. They have been popular in Europe for years and are gradually making their way across the U.S. Legacy Food Hall in Plano is a great place for families, friends, and colleagues. There really is a little something for everyone.
We each had a chance to pick out what we wanted, so it was a great choice. There is communal seating or more private tables both indoors and outside. Legacy Hall is a great blend of a food hall, beer garden, and craft brewery. The Box Garden is a great outdoor space built around reclaimed shipping containers. You can catch an event on the stage, watch the game or a movie on the massive outdoor screen, and order up amazing bites.
There's a great scene for kiddos, where they have family-friendly food, but completely fit for a grown-up appetite. I mean, who doesn't want chicken fingers—when they are fried in duck fat and sitting on a kale Caesar salad? That's exactly what we both ended up enjoying at local favorite Roots Chicken Shak.
You can find great sweets at SusieCakes and over-the-top desserts at Haute Sweets. Both were a huge hit with my granddaughter. And no need to worry—there is also a great selection of healthy options and vegan choices. They also offer a great happy hour and $5 mimosas every Saturday and Sunday.
The Boardwalk at Granite Park
Granite Park is a master-planned community in Plano. It has office space, hotels, and great dining options. The Boardwalk ties together the retail, office, and hotel spaces.
It's a fun place to sit and watch the water, listen to music, and grab a bite to eat. There are spots for the kids to play, or for the adults to get some adult beverages or a good coffee. The fire pits are ideal for cool autumn evenings and there are events for each season, from floral design classes and cooking demos to live music and a farmer's market.
My granddaughter and I had dinner at Chip's Old Fashioned Hamburger. This is an additional location for a restaurant that has been part of the Dallas food scene for about 30 years. It's family-owned and the service is done with care. I had a bison burger that was amazing. Order it with the shoestring onions.
My other favorite is Edith's French Bistro. This feels like a little bit of France right here in Texas. They have an amazing pastry counter, serve high tea, and brunch is delicious. I had a Croque Madame that rivals those in Europe. For those who have never had one, it's either country ham or smoked turkey served on brioche with Gruyère cheese, Mornay sauce, and a sunny side up egg. They also have lovely crepes and fluffy omelets.
Hub Streat
Hub Streat is a fun eatery and the place to be in Plano if you happen to be a Green Bay Packers fan. Yes, here in the heart of Texas, Hub Streat is an official Packers Bar. We weren't there for football season, but it definitely has a great sports theme. It's a casual indoor/outdoor eatery in downtown Plano.
Even with such a fun, casual vibe, Hub Streat still serves up great food. They have tasty tacos, wood-fired pizza, gourmet burgers, and a selection of entreés. My granddaughter and I both ordered the Wood Fire Oven Cedar Plank Salmon. It was delicious—and my granddaughter wanted more. They do have a kids' menu as well, which includes pizza, sliders, and chicken tenders. Hub Streat also has a nice hand-crafted cocktail menu. I had a Mango Margarita made with mango purée. Other favorites with the adults in our group included the Hub Streat Honey Bee with Tito's vodka, strawberry, and housemade honey sour mix and the Hub Tiki Mojito with Cruzan strawberry rum, muddled mint, strawberries, and lemonade.
Amorino
One of our favorite stops was at Amorino Gelato in Legacy West. This is some of the best gelato I've ever eaten—even comparing it to gelato I have eaten in Italy. The owners opened the brand in 2002 (although the Legacy West location just opened in December 2018). Each gelato flavor is created using organic and natural products.
The signature of Amorino is the rose-shaped cones of gelato. You can blend flavors to create your own Amorino rose.
We ordered the classic and they were huge. You can even opt to add a lovely macaron to the top of your rose. My granddaughter opted for chocolate and salted caramel. She ate every last drop.
Where to Stay in Plano
Plano has some great hotels that meet a variety of budgets. From family friendly to luxury, corporate stays to extended stays, you can find a great hotel in Plano. The city has more than 6,800 hotel rooms.
My granddaughter and I stayed at Renaissance Dallas at Plano Legacy West. I really enjoyed the stay. The hotel is large, yet felt comfortable.
There is a unique blend of Texas cowboy charm and Asian features, a nod to nearby Toyota Motor North America, which you can see from the hotel. I loved the graphic behind the front desk. I asked about it and they explained it is a visual of the plane routes over DFW Metroplex.
I laughed that one of the bed pillows had the word "cowboy" on it while the other had the word "samurai" on it.
My granddaughter's favorite feature was the Asian-inspired mood lighting in the bathroom. She chose to take her shower with the pink light setting.
The gorgeous rooftop pool and hot tub were also a huge hit. The views are fabulous from there. There are pool toys you can use or simply sit poolside and relax.
I was thrilled on a hot summer day that there are seats in the shade as well as the sun. There are also fire pits for cool evenings.
The hotel is in a great location at the entrance to Legacy West. This gives you so many dining and shopping options. You also have great dining options at the hotel. We had a delicious breakfast at OMA. This is an Asian fusion restaurant for lunch and dinner but serves rustic, hand-crafted breakfasts each morning.
I took a peek inside Whiskey Moon, the hotel's restaurant and whiskey bar. Since I was with my granddaughter, I passed on this one, but the Happy Hour looked like fun. There are also firepits outside the bar that offer great spaces to relax and unwind.
I also adored the Texas Teahouse & Market just off the lobby. It features a great blend of Asia and Texas. It had Texas tile and some fresh coffee, but there was also Roku pottery, Asian bubble tea, and hot tea.
If You Go to Plano
Plano is 20 miles north of downtown Dallas. If you're flying into Dallas, you can fly into either DFW International or Dallas Love Field. Both are about a 30-minute drive from Plano. With both airports, more than 2,200 flights come into Dallas every day.
It is an easy drive from anywhere across Texas or within the DFW Metroplex. Plano is on the Dallas North Tollway, Highway 121 (Sam Rayburn Tollway), the President George Bush Turnpike, and Highway 75.
Plano is a city you can visit at any time of the year. It's a delightful blend of Texas and urban chic.
I've been in Texas now for all of the seasons, and my personal favorite time here is in the fall. However, my granddaughter and I enjoyed our 48 hours in Plano during June. There are definitely advantages to a summer visit—we could spend time in the pool under the blue Texas skies. Even our horseback ride wasn't too hot because of the great breeze.
If you visit in spring, you can see the breathtaking fields bursting with the brilliant blue of the Texas Bluebonnets.
Winters in Plano are mild, and you usually don't have to worry about snow, although I have seen a rare one over the years I've visited. There are some great holiday events in Plano and plenty of shopping for everyone on your list.
I enjoyed my 48 hours in Plano. There was great shopping, delicious meals, and plenty of family fun in Plano. You can find more fun things to do in Texas on Wander. Need ideas for what to do when you have 48 hours in another destination? Be sure to check our growing list of Ultimate 48 Hours ideas on Wander.
---
As is common in the travel industry, the writer was provided with accommodations, meals, tours and other compensation for the purpose of review. While it has not influenced this review, the writer believes in full disclosure of all potential conflicts of interest.