Traveling is exciting and fun, but it can be expensive. If touring the world is your once-in-a-life dream, you don't necessarily have to break your bank. There are quite a handful of amazing destinations that allow you to visit on a budget. This list includes some of the cheapest world-class traveling destinations that offer the best scenery, history, local food, and many more things for a fraction of the American buck. This means you can enjoy the location, live comfortably, and eat good food for less than $60 a day. Mexico, Portugal, and Guatemala are three countries to check out when you are traveling on a budget.
Wander With Wonder contains affiliate links. If you click through and make a purchase, we may earn a commission, at no additional cost to you. We thank you for your help — it is what keeps Wander With Wonder bringing you great content.
Traveling on a Budget in Mexico
You can definitely live on a budget in Mexico; however, if you want to splurge and get a taste of Mexican luxury, you won't find a shortage of luxury hotels and bling restaurants. On a budget, you can enjoy the best of Mexico's local cuisine for less than $28 a day. You can even stay at a good (4-star) hotel for only $30 (a night).
The fresh and delicious tacos are amazing for the budget. You can enjoy the best local food for under $1 (US). While you explore the history and scenery of Mexico, we recommend that you ditch a rental car in place of Uber, which is way more affordable, as it won't cost you more than $5 for a 15-minute Uber ride. For more information on how to travel around Mexico, we recommend checking out this Mexico guide of geckoroutes.com.
As is common in the travel industry, Wander With Wonder sometimes receives complimentary products and services. Wander also earns income from ads and affiliate links on our site. Some of those links are for Amazon. As an Amazon Associate, Wander earns from qualifying purchases. None of these practices influence our reporting, but we believe in full disclosure. If you click an ad or affiliate link on our site and make a purchase, we may earn a commission at no additional cost to you. We thank you for your help - it is what keeps Wander bringing you great content. For further information please visit our
legal page
.
Traveling on a Budget in Portugal
If you are a die-hard fan of historical monuments, you might want to include Portugal on your bucket list, which is situated right next to tourist-popular Spain. Although Portugal is filled with equally rich historical and cultural traditions and mesmerizing coastlines, it is different from Spain when it comes to your budget. Portugal is cheaper; it won't cost you more than $15 to spend the night at a good hotel.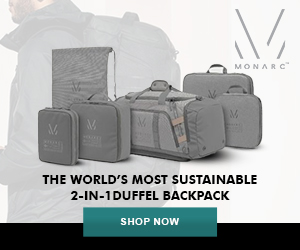 You can book a ride on a tram in Lisbon, which will tour you through the main tourist sites for about $3 (US). For $8, you can have the best Franchesina sandwich of your life (it comes with a side of fries). If you want to have a real taste of Portugal, listen to some Fado music while dining on a refined meal for about $20.
If you like wine, you should visit the Port Wine Institute to taste Portugal's signature wine (Port) for as cheap as $1 per glass. What else can you ask for when you are traveling on a budget?
Traveling on a Budget in Guatemala
Along with the other budget-friendly Central American destination of Costa Rica, Guatemala offers loads of tourism attractions, including the rainforests, the ancient Mayan ruins, and the volcanoes. On average, you won't be spending more than $36 daily to explore this culturally rich country. If you want to stay at a slightly better hotel for the night (4-stars), the costs might go up to $70. However, you also have the option of staying at a hostel dorm for as cheap as $5. You won't be spending more than $5 on a good and wholesome dinner of rice, beans, and chicken. You will be surprised to find coffee as the popular cultural beverage served in Guatemala. That said, while you are exploring the beautiful ancient ruins of Mayan, take a break and visit a coffee farm.
Final Thoughts About Traveling on a Budget
Traveling around the world can be fun and adventurous. Compared to the popular misconception that you need a lot of money to travel, you can actually visit amazing sites and countries when you are traveling on a budget. The only thing you need to know is where you are going, where you will stay, the cheap commute, and where to find the best local food. Be sure to see other suggestions on Wander for more great travel destinations.