Forty-five minutes from the Golden Gate Bridge, Santa Rosa welcomes visitors with open arms. Discover some of the best things to do in Santa Rosa, CA.
Santa Rosa is laced with California history. You don't have to look hard to find the influence of Pomos, Spanish, Mexicans, and Europeans. Their cultures produce a medley of history, food, art, and traditions. The diversity is reflected in the countless things to do in Santa Rosa.
The town was founded in 1833. This beautiful city and its tenacious citizens have risen from the ashes (literally) twice in the last several years after wildfires swept through the town. Rebuilding and reinventing homes and businesses and keeping the city flourishing is job one for the community. Come along as we explore some of the best things to do in Santa Rosa, CA.
Must-See in Santa Rosa—Get Snoopy
Charles M Schulz, the creator of the Peanuts comic strip, lived and worked in Santa Rosa for over 40-years. He invested time and money in projects to benefit children and the community, becoming a pillar of the community.
Join the Peanuts Gang
A trip to Charles M. Schulz Museum is a must. This delightful institution is filled with light, color, laughs, giggles, and guffaws. All ages and nationalities seem to love Peanuts.
The museum is beautifully curated with changing and permanent exhibits. My favorite is Shulz's studio. The museum moved the entire studio from his home and arranged it just as it was the day he last used it—including the crumpled paper that missed the wastebasket.
Everyone is invited to the Education Room, where you can learn to draw your favorite Peanuts character.
The theater shows daily Schulz and Peanuts documentaries and animated features. Entrance is included with museum admission.
Skate with Snoopy
Snoopy's Home Ice (Redwood Empire Ice Arena) is a Santa Rosa tradition dating back to 1969. Schulz, known locally and by friends as Sparky, created a world-class ice arena for hockey, figure skating, and ice shows. Snoopy's Home Ice is open year-round. The arena offers lessons and skate rentals. In addition, local hockey teams play and practice on Snoopy's ice.
Peanuts on Parade
Considered one of America's longest-running community art projects, Peanuts on Parade is a collection of 5-foot-tall fiberglass statues of the Peanuts characters. Local artists decorated the figures. They were then purchased and displayed around town by local businesses. Two hundred statues raised $500,000 for art scholarships. Additionally, three bronze sculptures were commissioned for permanent placement in Santa Rosa.
Seventy of these delightful, Instagrammable, and selfie-partner characters are located all around Santa Rosa. Find their locations with the Peanuts on Parade locator.
Cultural Things to Do in Santa Rosa, CA
Santa Rosa is filled with great cultural reminders of the city's history. Here are a few ways to experience Santa Rosa's diverse culture.
Art & History
Museums of Sonoma County has two branches housed next door to one another—the Art Museum and the History Museum. Each has permanent and changing exhibits, plus an outdoor sculpture garden.
The history museum is housed in the old downtown Santa Rosa post office. It was moved 800 feet to its current location. It took 75 days to move the 1700-ton granite and marble structure.
Inside, you'll discover artifacts from first Santa Rosa residents—the Bitakomtara (a Pomo tribe), early settlers, industry, modern history, and more expertly curated to share the story of Santa Rosa.
The art museum features contemporary art from Sonoma County artists. During my recent visit, the exhibition celebrated the museum's thirty-fifth anniversary by showing work from 35 artists.
Find Your Inner-Child
You don't have to be a child or even be accompanied by a child to love this child-sized, interactive museum, playground, and gardens. At the Children's Museum of Sonoma County, everyone is welcome. Everything is meant to be touched, explored, and enjoyed.
Changing and permanent exhibits make learning fun. There's a kitchen for learning about cooking, a garden for growing the food. Music, art, nature, and science are presented in ways that captivate young minds.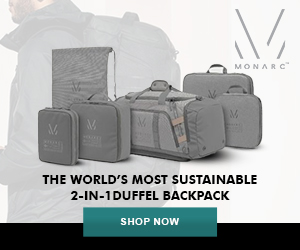 Enjoy a Show
Luther Burbank Center is ranked in the top 100 live performance venues worldwide. Presenting music performances, shows, visual arts, and educational events fulfills its mission of providing accessible arts and family entertainment to the community.
Historical Things to Do in Santa Rosa
The area's rich history also provides great things to do when you visit Santa Rosa.
Where Did That Potato Come From?
Luther Burbank Home and Gardens is the birthplace of more than 800 fruits, vegetables, nut trees, and flowers. Many of these are varieties we now eat and enjoy frequently. Burbank developed the Burbank Potato, Shasta Daisy, several plums, and spineless cactus, to name a few.
Luther Burbank lived in Santa Rosa during the late 1800s and early 1900s. His Victorian home, greenhouse, and gardens are open to the public year-round. Plants he developed still grow here. The gardens are beautiful in any season. There is no charge to tour the gardens. A 28-stop, free audio tour is available via a cell phone, or a guided tour is offered for a small fee.
A Neighborhood of Victorians
The St. Rose Historic District is a small walkable neighborhood two blocks NW of downtown. Take the walking tour to learn about the fascinating history of these grand homes, bungalows, and apartments. Most were moved here after surviving the 1906 San Francisco earthquake. They were planned for demolition but saved by several citizens who bought homes for $1 and relocated them to the St. Rose District.
Insider Tip: Plan to visit St Rose District when you go to the Sonoma County Museums. They are in the same neighborhood.
All Aboard
Railroad Square, home of the Santa Rosa Train Station, is the heart of Santa Rosa. Once a bustling warehouse and factory district, Santa Rosa's commerce was centered here. Today it is a mecca for shopping, eating, wine tasting, and nightlife. Stroll along the 15-stop walking tour to learn about the intriguing Victorian-era buildings or wander up and down the streets with no particular plan. The primarily brick shops, eateries, watering holes, and tree-shaded neighborhoods offer a cool respite in the summer.
Insider Tip: Catch the train here for a day trip to/from San Francisco.
Outdoor Things to Do in Santa Rosa
Northern California is a beautiful area, providing great opportunities to get outside and enjoy all of the outdoor things to do in Santa Rosa, CA.
Go Downtown
Santa Rosa's Courthouse Square is the center of activity year-round. Under the shade of redwood trees, busy farmer's markets, art and craft fairs, concerts, and food vendors fill the open space in Santa Rosa's mild year-round climate.
Small shops, spas, eateries, breweries, tastings rooms, and exceptional lodging line the square's streets.
A Park in the City
You can find Julliard Park in Central Santa Rosa. The largest park in the city, it was once a private estate. The landscaping is remarkable. You'll also find Bocce Ball courts, a community garden, playground, public art, and live Summer concerts.
Insider Tip: Plan to visit Julliard when you go to Luther Burbank Home and Gardens; they are across the street from each other.
Forest Bathe With Redwoods
Forest bathing gives you a chance to really experience the surrounding nature. To forest bathe, find some woodlands. Take a walk and listen. Let yourself get in touch with the natural world. Listen for birdsong, smile at wildflowers, inhale the soil's perfume, share silence.
Armstrong Redwoods State Natural Reserve is a redwood grove about 20-miles outside Santa Rosa. Bring along a picnic to eat among giants. The reserve protects some of the largest living things on earth.
Hike and Bike
Trione-Annadel State Park offers hiking and biking trails for all abilities. There are miles of trails with maps and difficulty degrees at the trailhead. There you'll also find restrooms and picnic tables. Catch black bass and bluegill in Lake Ilsanjo. People, horses, and non-motorized wheels are allowed on the trail. No dogs, please.
Where to Eat in Santa Rosa
Of course, with all of this exploring the various things to do in Santa Rosa, CA, you're going to find yourself hungry. Never fear. There are great eateries offering a little something for every meal and every appetite.
Breakfast
Mac's Deli and Cafe is a kosher-style delicatessen and restaurant serving breakfast and lunch since 1952. I always have the fluffy 3-cheese omelet with home fries. In addition to traditional favorites, the menu sports 48 deli-style sandwiches. Here you'll find old-fashioned service in retro surroundings.
Fourth Street Delicatessen is another great breakfast spot. It serves up deli-style breakfast and lunch, both of which are outstanding. This take-out shop has a great selection of wine and beer to add to your picnic basket. The sandwiches are knock-outs.
Lunch
I also have a couple of favorite lunch spots in Santa Rosa, CA. Third Street Aleworks is a downtown brewery well-known for its award-winning craft beer and traditional pub food. You can't go wrong with the sourdough grilled cheese and tomato bisque. Pair that with an IPA, and you'll find your happy place. Bring along the kids and Fido; they have special menus for both. They serve lunch and dinner indoors and on the patio.
Don't miss Ting Hau Restaurant—even if you only order the pork dumplings. This beautiful little Chinese restaurant is just a couple of blocks from Courthouse Square. It has the tried and true dishes we all love, but they add daily specials like fried prawns with honey-toasted walnuts. You will never forget the crunchy walnuts and the lemon aioli dipping sauce for the shrimp.
Dinner
Dinner offers some more creative options. I recommend Warike Restobar, which serves up Peruvian- South American cuisine with a California accent. Start with a Pisco Sour. Made from Pisco (Peru's national drink), lime juice, and egg whites, it tastes a bit like a Margarita. Next, order the Beef Empanadas as a starter with your drink. Entrees of beef, pork, chicken, and seafood are offered. The service here is some of the best I've had anywhere. The staff knows the menu, wine, and cocktail list. My server, Alex (be sure to ask for him), was also knowledgeable about the intriguing Peruvian art decorating the walls.
If you want something located right on Courthouse Square, I suggest Perch + Plow. This bar and restaurant are creative, resourceful, and lots of fun. A craft cocktail and some small plates are the way to get the evening started. For entrees, P+P is a beef lover's Nirvana. The wine and beer selections feature Sonoma County-made varieties. Open for lunch and dinner, this award-winning eatery will not disappoint.
Insider Eatery Tip: Warm Puppy Café at Snoopy's Home Ice is a little-known spot for lunch or a snack. Have a sandwich, salad, or hot chocolate while watching the action on the ice. You'll notice the table by the fireplace permanently reserved for Charles Schulz. He ate lunch at the table every day.
Where to Drink in Santa Rosa
Whether it's wine, beer, spirits, coffee, or tea, you've come to the right place to wet your whistle.
Sonoma County has more than 495 wineries. You'll find everything from tiny family-run to major labels known and enjoyed globally.
There are 25 craft breweries in Sonoma County, again some tiny, while others are giants.
Here is a list of the spirits distilled in Sonoma County – whiskey, rye whiskey, wheat whiskey, single malt whiskey, flavored whiskey, gin, London dry gin, sloe gin, flavored gin, barrel-aged gin, peach liquor, brandies, aged brandies, flavored brandies, vodka, flavored vodkas, absinthe, bourbon, rye bourbon, wheat bourbon, grappa, coffee liquor, beer schnapps, limoncello, orangecello, figcello, light rum, amber rum, dark rum, moonshine, and black walnut liquor. Wow!
For the caffeine culture, Santa Rosa has three small-batch coffee roasters and dozens of independent coffee shops. In addition, herbal and caffeinated teas can be found in many local shops.
There are so many of these fantastic places to quench your thirst, I don't have room to list them all. But there is a place you can find a Santa Rosa Libations Guide that includes locations for wine, beer, spirits, coffee, tea, kombucha, and yerba mate. Thanks, Visit Santa Rosa, for putting this guide together.
Where to Stay in Santa Rosa
You can find so many great accommodations throughout Sonoma, but I recommend finding a spot right in Santa Rosa so you can enjoy the town.
Art House is a 36-room hotel with a sleek modern design. This brand new hotel is only two blocks off historic Courthouse Square. Choose from a Classic King Room with its own balcony, Urban Escape Studio, or a ceiling-to-floor windowed apartment with a living room, fully appointed kitchen, and dining table.
Another option on the edge of Courthouse Square is Hotel E. Stay here, park your car, and forget it. You can easily walk to eateries, breweries, farmers markets, entertainment, libation tasting rooms, and shopping. Formerly the Empire Building built in 1906, The E was lovingly repurposed to be the first hotel to open directly on the square. With 71 guest rooms and spa-like baths, E is an ideal escape pod for your Santa Rosa visit.
The hotel lobby bar serves Sonoma County wines and beer by the glass or bottle.
Finally, for a historic resort and spa with amenities catering to guests of all ages, you might try Hotel Flamingo. Heated swimming pools, hot tubs, a health club, spa, salon, tennis, cycling, and yoga are a few of the varied activities. In addition, outside and inside dining are offered for breakfast, lunch, and dinner. Hotel Flamingo has rooms of all sizes, including suites for family stays.
Getting to Santa Rosa
Santa Rosa straddles Hwy 101, 50-miles north of the Golden Gate Bridge. The regional airport—STS (Charles M Schulz Sonoma County Airport)—has direct service to and from Seattle, San Diego, Portland, Phoenix, Orange County, Los Angeles, Las Vegas, Denver, and Dallas.
Most national brand rental cars are available on airport property. The train station is a short walk. Local and regional buses are a few steps from the terminal. San Francisco and Oakland airports are about 65-miles from Santa Rosa.
When You Visit Santa Rosa, CA
There are so many things to do in Santa Rosa; you'll return again and again, discovering something new each time.
Articles Related to Santa Rosa, CA
Santa Rosa is the largest city in Sonoma County; while it has big-city amenities, it also has walkable districts, historic neighborhoods, large parks, public gathering spaces, small businesses, and welcoming locals. Come to Santa Rosa for California history, farm-to-plate eats, award-winning libations, a walk on the wild side, and celebrate the unstoppable spirit of its citizens. Be sure to check out Wander for more ideas on what to see when you explore Sonoma and other parts of California.
Things to Do in Santa Rosa, CA