Location, ambiance, facilities, and treatments play a vital role in making a luxury spa outstanding, but service and safety set one place above another. Everyone appreciates pampering, but with COVID-19 still creating uncertainty, how can people relax in a spa setting? The Cove's staff and trained therapists at Shore Lodge in McCall, Idaho do an excellent job ensuring that the atmosphere is serene, the massages and facials are rejuvenating, and the facility is sanitized. Come along and experience The Cove luxury spa in Idaho.
As is common in the travel industry, the writer was provided with accommodations, meals, and spa treatments for the purpose of review. While it has not influenced this review, we believe in full disclosure of all potential conflicts of interest. Wander With Wonder contains affiliate links. If you click through and make a purchase, we may earn a commission, at no additional cost to you. We thank you for your help — it is what keeps Wander With Wonder bringing you great content.
Visiting the Luxury Spa
Therapists and spa management make people feel comfortable. The Cove staff and luxury spa environment exceeded my expectations. The new protocols at The Cove warrant the best possible practices in today's challenging environment. The attention to detail, special touches, and the personable devotion each staff member delivers from check-in to check-out put this spa on my top ten list.
Guest Check-in
When checking in for a treatment at The Cove, each guest must first fill out a COVID-19 intake form before entering the spa. The questions on the form reference information regarding the guest's past COVID-19 testing, symptoms, exposure, and precautions they may have taken. It also requires a willingness to sanitize hands, wear masks, social distance, and limit guest numbers in the locker rooms. Knowing that management at The Cove has instituted exceptional new protocols to avoid the spread of COVID-19, guests feel safe and comfortable at the spa. Check out the new protocols below.
New Spa Protocols
The Cove reopened and management instituted WE CARE rules of conduct.
Guests must complete a verbal COVID-19 symptom check during booking.
Treatments are limited to safeguard social distancing.
The immersion pools are open with limited access for a maximum of two hours after a spa treatment and only for the day of treatment.
All treatments are limited to 60-minute services.
Locker room amenities are pre-packaged and placed in individual lockers.
Lockers are cleaned and sanitized in between each guest.
All treatment rooms receive longer and more detailed cleanings between services to ensure sanitization.
Guests must check-in 15 minutes early to fill out intake forms, get their temperature taken, change into a spa robe and sandals and wait for their therapist in The Cove immersion pool area while socially distancing.
The Cove now offers disposable cups for water and tea and individual snacks.
The Cove staff does a fantastic job implementing the new protocols, and the team of therapists has upped their game to ensure the health of visitors.
Team Preparations
Therapists wear a mask during "face-up" treatments.
The therapists' temperatures are taken each day upon arrival.
All employees were tested for COVID-19 before the spa reopened.
All therapists wash their hands before and after each treatment.
Experiencing the Luxury Spa in Idaho
The variety of treatments and the safe environment make it easy to relax and feel rejuvenated at this inviting spa. Choose from a selection of invigorating massages, calming organic facials, complete full-body wraps, and several scrubs to exfoliate and cleanse the skin.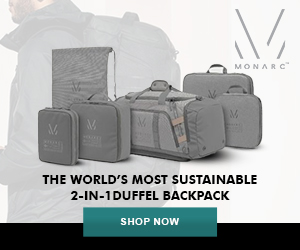 The Cove massage menu offers numerous massages. Whether you are looking for long, flowing strokes that ensure relaxation, vigorous rubbing and manipulation of targeted tense muscles, or foot pampering through reflexology, there is something for everyone.
When I visited The Cove, Dara was my massage therapist. During my 60-minute deep tissue massage, she succeeded in melting away all my stress. The choice of massages is fantastic, but there are other fabulous treatments to choose from that are equally revitalizing.
Facial treatments repair, brighten and hydrate the skin on your face. Scrubs and wraps exfoliate, detoxify, and polish your entire body leaving your skin smooth and silky.
The lodge's private hot springs fill two outside pools, but the inside pool is cooler. Fewer people can access the pools at any one time creating a heavenly quiet atmosphere.
Indulge in a Stay at the Extraordinary Lodge
The Cove is a fantastic place to indulge in a luxury spa treatment, but why stop there? Splurge for an overnight indulgence or a weekend getaway and stay at the Shore Lodge. Treat yourself to dinner at The Narrows and a drink at The Bar.
All rooms at the Shore Lodge boast well-appointed furnishings suited for a magnificent mountain resort. Opt for a spacious standard room with typical amenities or upgrade to a more luxurious room with a fireplace or lake views. Be sure to stop and get a cocktail at The Bar, and book dinner reservations at one of the lodge's fantastic restaurants.
Dining at Shore Lodge
The Bar features delicious food, stunning views of Payette Lake, and excellent handcrafted cocktails made from the Pacific Northwest's finest spirits and ingredients. Eric Bomar, the lead creative bartender, crafts unique signature cocktails each week using the season's finest bounty.
Take a seat in The Narrows Steakhouse dining room and soak in views of Payette Lake or the Salmon River Mountains. Savor a rich, juicy steak or something from the sea and pair it with one of the 450 wines from the restaurant's award-winning collection.
Spoil yourself with a trip to Shore Lodge and a treatment or two at The Cove luxury spa. Management takes every precaution and has implemented safeguards to provide a healthy and relaxing experience to all guests. Shore Lodge offers fantastic wellness escapes during every season. The service and attention to detail will make everyone in your group feel secure and special. Be sure to check out other luxury spa experiences on Wander. You can also find more suggestions for what to see and do when you visit Idaho.